Jamie McDonnell on Weight and Ready for the Big One
Doncaster's Jamie McDonnell made the weight comfortably for his big world title showdown against unbeaten Mexican Julio Ceja on Saturday night, when he hopes to land the vacant IBF title bantamweight title at his home town football clubs Keepmoat Stadium.
"It doesn't get much bigger than this – I'm in my own town in the biggest venue available. I'm living the dream in that sense. I want it so badly. It means everything now."

– Jamie McDonnell
McDonnell came in on the scales at 8st 5lb 12oz at the the Frenchgate Shopping Centre and looked in great shape confident and ready for the biggest fight of his 8 year career. Julio Ceja tipped the scales at 8st 3lb 12oz, just 2lbs below the home fighter and the fight is officially on! read more
On the undercard
Commonwealth bantamweight champion Stuart Hall will takes on American Sergio Perales for the vacant IBF inter-continental bantamweight title and at the weigh-in the Darlington fighter had to strip down naked after coming in initially 2oz over the limit.
Perales is ranked at No 5 by the IBF and this is a great opportunity for the Darlington man to make a splash on the international stage and set himself up for a potential world title possibly against old foe McDonnell in a rematch, should he beat Ceja.
Stuart Hall, who will compete in the chief support fight on the night – was forced to drop his underwear to come in under the bantamweight limit. After initially weighing in 2oz over, the Darlington fighter quickly removed his boxer shorts got back on the scales and then registered 8st 5lb 12oz. – His opponent on the other hand was even more over the weight limit at 8st 7lb 4oz, but he was given the specified time to drop the additional weight and came back to make it and the fight was declared on. read more
Other weights from the undercard participants:
Jason Cunningham (7st 13lb 8oz) v Uzzy Ahmed (7st 13lb)
Jason Ball (11st 4lb 8oz) v Lewis Taylor (11st 4lb 12oz)
Lee Connelly (9st 10lb) v Jamie Sampson (9st 11lb 12oz)
More Preview Videos of the McDonnell v Ceja Fight… continue reading
Use your ← → (arrow) keys to browse
Share the post "Jamie McDonnell on Weight and Ready for the Big One"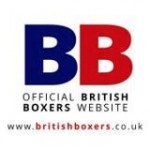 About British Boxers
Our Editing team update the website with the latest British Boxing, News, Reviews, Reports, Videos and much more from the UK Boxing Scene.