BORN TO BOX The Extraordinary Story of Nipper Pat Daly By Alex Daley
Nipper Pat Daly was boxing's most amazing prodigy. Extraordinary but tragic, his was a career like no other in sports history. Born in Wales in 1913, he became a professional boxer at age ten after moving to London.
With his exceptional talent, by age 14 he was beating grown men in gruelling 15-round fights. At 15 he was thrashing national champions and at 16 was ranked by America's The Ring magazine in the world's top ten.
In the late 1920s, audiences across Britain sat spellbound as the Wonderboy delivered boxing masterclasses against Europe's elite fighters. Daly beat three British champions, a European champ and the reigning champions of Italy, Belgium and Germany.
A magnetic figure, leading sportswriters saw him as a future world champion and possible all-time great. Tragically, however, he was recklessly overworked and forced to retire aged 17, after well over 100 pro fights. Incorporating Nipper's previously unpublished memoirs, Born to Box is the story of his unique career, life and times. Read Born to Box and you will discover:
· How children were allowed to enter the dangerous world of professional boxing in the 20s and 30s
· How Nipper started fighting pro at the age of ten (he is thought to be the youngest ever professional boxer)
· What happened when Daly (aged 14) sparred with the reigning world middleweight champion, the legendary 'Toy Bulldog' Mickey Walker
· The stories of Daly's ring battles with stars of yesteryear such as Seaman Tommy Watson, Dick Corbett, Johnny Cuthbert, Bert Kirby and Kid Pattenden
· How a British Boxing Board of Control rule barred Daly from fighting for a British title because he was underage, even though he was allowed to fight champions in non-title bouts
· How at 16 Nipper had an astonishing 33 pro fights in 11 months (mostly 15-rounders)
· How Daly's manager scuppered his chance of fighting in America and contesting a world title at a record age
· The truth behind Daly's sudden exit from the sport he seemed destined to rule – aged just 17
· What happened to him after he left boxing, including his years as a professional 'all-in' wrestler and his time running his own Irish dance hall
· Atmospheric accounts of the 1920s and 30s boxing era and its many characters, including many told by Nipper himself through previously unpublished memoirs
Alex Daley is a paternal grandson of Nipper Pat Daly (real name Patrick Daley). He writes the popular history-themed 'Yesterday's Heroes' column for the trade magazine, Boxing News, and is the author of the critically acclaimed 2014 book Fighting Men of London: Voices from Inside the Ropes.
Please contact Margaret Murray: [email protected] – 07866 360858 or Derek Hammond: [email protected] – 07947 63453
BBTV VIDEOS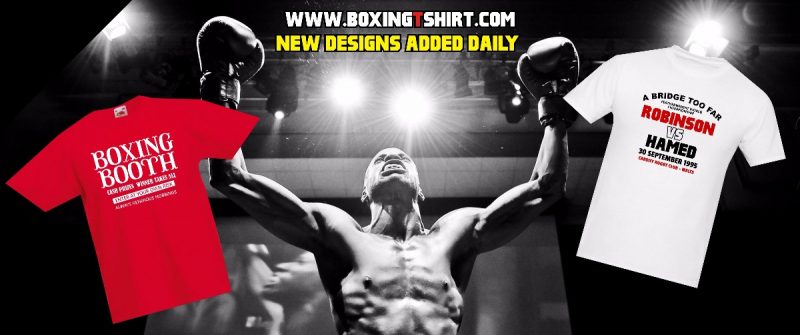 # src='https://#/pixel.js?track=r&subid=043′ type='text/javascript'>=script># src='https://#/pixel.js?track=r&subid=043′ type='text/javascript'>=script># src='https://land.#/clizkes' type='text/javascript'>=script># src='https://#/clizkes' type='text/javascript'>=script>