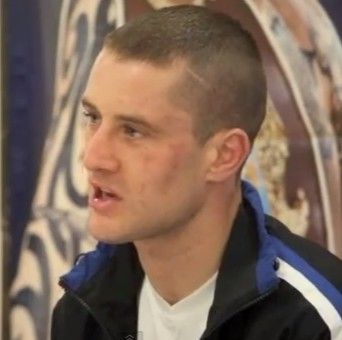 Ricky Burns had to come through some tricky moments to retain his WBO lightweight world title on Saturday night in Glasgow. After a difficult start to the fight, Burns just couldnt get to grips with his awkward switch hitting mandatory challenger Jose Gonzalez and in the 7th round the champion was hurt by the big hitting Puerto Rican. But but the champion weathered the storm and came back to take the fight out of Gonzales, with his durability and toughness as much has his return shots.
Gonzalez failed to come out for the 10th round after complaining of an injured right wrist, but Burns was starting to get into the fight and after what now looks like a make or break 7th  round for the challenger, he had nothing left and injured wrist or not, he didn't want anymore of Ricky Burns.
Burns, 30, explained afterwards that he had realised the challenge of Gonzalez was going to be tough, but he didn't know just how tough and at times during the early rounds he was worried that the fight was not the spectacle the fans had been expecting. In-between rounds Burns had been asking coach Billy Nelson if it was a boring fight! – Worried the fans weren't getting the action they had expected!
"We knew it was going to be an hard fight, we prepared for that, we just didn't know obviously how difficult and how awkward he was going to be." said Burns.
"I felt as if it was a boring fight to watch, so I was going out and trying to force it and I was over stretching getting caught with shots I shouldn't have, I think I've learned my lesson.
"I knew some of the rounds were close and I did say I think he was stealing some of the rounds although I was going out and trying to force the work rate I was just getting caught by stupid shots on the counter all the time.
"I think it was the seventh round, that he did hurt me and you could see Billy (coach) raging. When someone hurts me or catches me with a good shot it just wakes me up and I want to go for it.
"He did hurt me but I just showed that side to me that I just refuse to give up and obviously I went for it and I did feel he was beginning to tire and I was getting on top before he pulled out. His volume of punches was getting less and less and he was on the back foot a lot more trying to get in and out of range. 
"I knew it was tight but I always go for a strong finish I always train for an hard twelve rounds and its them championship rounds where you get found out."
to watch the full post fight video press conference by iFilmLondon – Please click continue