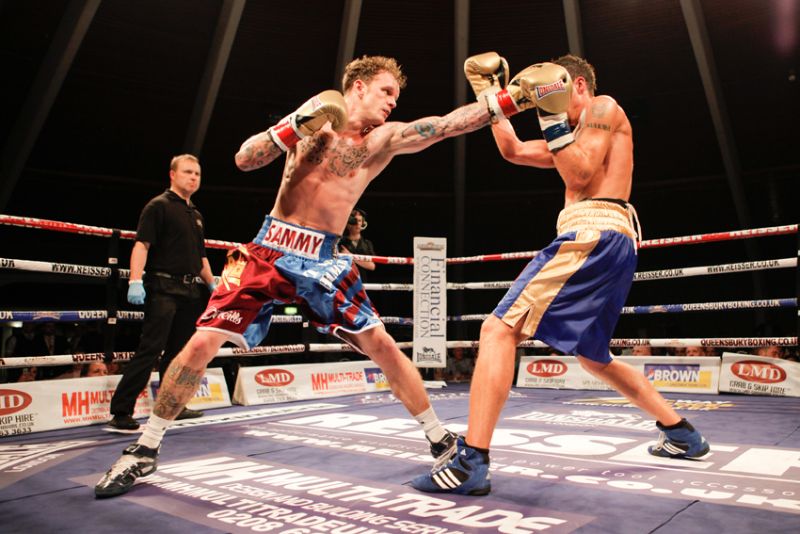 On Saturday night the Queensbury Boxing League will continue their assault on the British boxing scene when the promotion returns to the nations screens with an exclusive two-hour show on British Eurosport.
The league's head of promotions Alan Foley confirmed today that the fourth instalment of the league's packed 2013 season of boxing will features the top five showdowns from the league's 'In The Line Of Fire' promotion that took place at the end of May, and will be headlined by the highly anticipated clash for the league's version of the English Middleweight title between London's Rossco Parker and Ramsgate's Sam Holloway who previously met in league back in 2012.
The promotions popularity continues to be gather momentum with its regular appearance's on British Eurosport's schedule, and Foley believes that Saturday's show will continue to cement the league's position as a real contender in the UK's promotional landscape.
"Once again its fantastic time for the league to be going out on primetime Saturday night viewing, but I think it all boils down to just how entertaining these shows have become, commented Foley.
"It's going to be another exciting two hours for boxing fans to enjoy, and there are some future stars featured in this one that I really feel are going to have a major impact in the league over the next six months."
"On top of the main event between Parker and Holloway you've got former amateur standout Yisan Rodriguez making his debut in the league's new Light Cruiserweight division, Light Middleweight prospect Tony Bange in action and one of the league's fights of the year so far featuring Wesley Clarke and Jason Felix in Light Heavyweight action."
Saturday nights show can be seen on British Eurosport 2 which is available to Sky customers on channel 411 and Virgin Media customers, and will be shown on Monday night at 10:30pm.
To Watch the Latest Queensbury League Boxing Promo Video please Continue