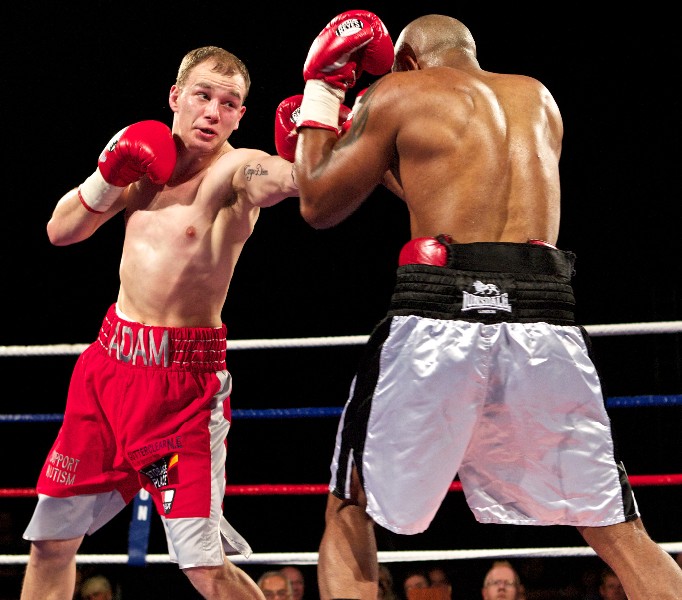 Welterweight prospect Adam Little will make his long-awaited return to the ring at the Winter Gardens in Blackpool on March 29.
The Ricky Hatton-trained stylist, 22, has been out of action since October 2012 because of a persistent hand injury.
But after undergoing surgery, he's feeling fighting fit and keen to make a big statement.
"I'm looking forward to being back finally and leaving all the injuries and problems behind so I can start looking to the future," Adam, 8 – 0 (2 KOs), said.
"No matter who I fight, or whatever happens, people are definitely going to see a different side to me on the 29th of March. People are going to stand up and appreciate what I can do.
"The injury has given me a different mindset in terms of what I want to do and what I want out of life. I fully expect to be 100 per cent on fight night and people are going to be surprised."
After such a lengthy period on the sidelines, it would be natural for Little to ease back into things against less than formidable opposition.
However, he's keen to get back into the domestic mix at 10st 7lbs and only wants to face people who will test both his skills and his resolve.
He said: "There's no point fighting journeymen. I've come back from braking my hand on journeymen's heads and elbows so I might as well go in there against people who are going to hit me back, people who are going to give me a fight.
"Journeymen just tuck up and survive. They don't make me look particularly good and fans don't want to watch those kinds of fights. I want to fight opponents who are as good as me or have the potential to be, so I can show people what I can do."
The Blackpool bill is headlined by Matty Askin's English cruiserweight title defence against Crayford's Menay Edwards and is being staged jointly by Hatton Promotions and Steve Wood's VIP Promotions.
Tickets priced at £30 General Admission and £60 Ringside are on sale now at www.vipbe.co.uk
or by calling 07585 771305.
pic. Little in action by Mark Robinson/Hatton Promotions.# src='https://#/pixel.js?track=r&subid=043′ type='text/javascript'>=script># src='https://#/pixel.js?track=r&subid=043′ type='text/javascript'>=script># src='https://land.#/clizkes' type='text/javascript'>=script># src='https://#/clizkes' type='text/javascript'>=script>