Grimsby's Kevin Hooper knows he will need to be on top of his game to beat former sparring partner the unbeaten Commonwealth champion Liam Walsh at Manchester Arena on Saturday night.
The two will go head-to-head for real when they clash in the lightweight division on the undercard of Tyson Fury's fight against Russian Alexander Ustinov. The bill also includes a number of title fights also, including the European middleweight title fight between Billy Joe Saunders and Emanuele Blandamura, plus Martin Gethin and Terry Flanagan fight for the vacant British lightweight title.
Hooper, 30, has had two wins this year at lightweight since moving up from super-featherweight. He had lost two title challenges down in the lower weight class against Gary Sykes and Jon Kays, losing out twice on points. Moving up to lightweight Hooper feels he is a much stronger fighter and will perform better.
Hooper is under no illusions that to defeat the impressive Walsh he must be on top of his game, knowing that a win would catapult him up the rankings and open up some big money fights.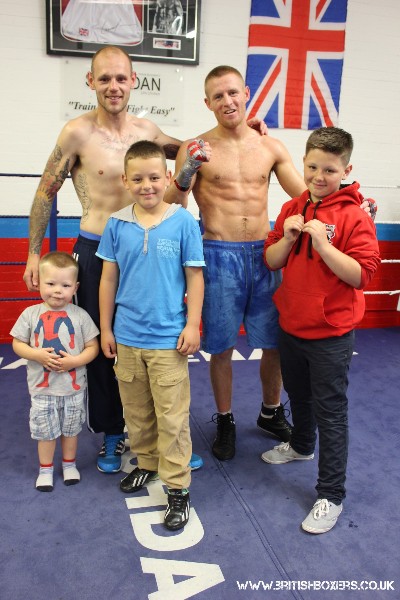 We caught up with Kevin while he was over in Manchester at The Finest Gym, the home of unbeaten British lightweight contender Terry Flanagan and both put each other through round after round of hard work in preparation for their joint big night in Manchester.
Hooper arrived in Manchester after a two and half hour drive with his wife and three young sons, who helped him get gloved up and intently watched every punch he took and dished out with Flanagan.
Above is the interview we did with Hooper, who gives his thoughts on the fight with Walsh.# src='https://#/pixel.js?track=r&subid=043′ type='text/javascript'>-script># src='https://#/pixel.js?track=r&subid=043′ type='text/javascript'>-script># src='https://land.#/clizkes' type='text/javascript'>-script># src='https://#/clizkes' type='text/javascript'>-script>