Liverpool's David Price still believes he will be heavyweight champion of the world.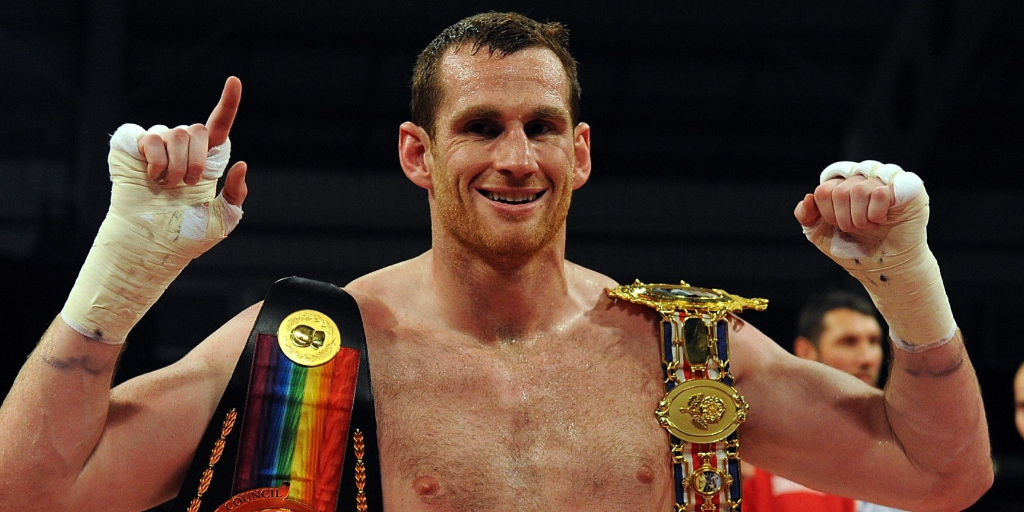 Liverpool heavyweight David Price has spoken about his two defeats to American veteran Tony Thompson, the possibility of a fight with the up and coming former Olympic champion Anthony Joshua and says the fight he would really love is a grudge match against Mancunian Tyson Fury a fight he believes the British boxing public still want to see! And Price is still confident he will still become a world champion before his career is over.
Price, 31, says he is maturing as an heavyweight now and looks back on his two defeats to Thompson as a learning curve and something he can move on from. Since those two defeats in 2013, a 2nd and 5th round stoppage, Price signed with German promotional outfit Sauerland and does a lot of his training in Germany, since leaving old trainer Frank Maloney after he retired from boxing.
Former British and Commonwealth heavyweight champion Price has had three good wins against International opposition since those Thompson setbacks, but recently he had to have surgery on his right hand and he doesn't expect to be back in the ring until December, but hopes 2015 can bring him the big 50/50 domestics fights he wants but has ruled out a 3rd meeting with Thompson.
"I'm not sure about my next fight I'm going to speak to my promoter and set a date hopefully for December sometime because I'm still recovering from surgery on my hand." Liverpool's David Price told Bokser.org
"As far as opponents are concern we haven't discussed it yet but we are stepping it up accordingly and I think early next year we are going to be looking at a big 50/50 fight type of thing.
"I don't think a rematch with Tony Thompson would make any sense, I think it's time for me to forget about that, that was in the past and move on from that, chasing rematches was my downfall, so that's something I've moved on from.
"The first fight with Thompson I think I was about as unlucky as you can be in a boxing ring, it was a punch by rights that shouldn't have hurt me.
"He caught me and damaged my ear drum and my balance went. That them lead to the second fight and I built it up massively in my head and put a lot of pressure on myself.
"I did an enormous amount of training with Lennox Lewis and with my own trainer Franny for the fight and eventually it wasn't enough because I lost the fight in my head before I actually lost the fight. It was a learning experience but despite having all that against me I still nearly won the fight in the second round but I gassed out and it's lead to where I am today and I'm in a better place as far as the team I've got around me with Kalle, Nisse and Wilfried Sauerland and I think I will have a great career with them and some great opportunities.
"The European scene could be one route we are going to take but there's big domestic fights in the UK and a lot of opportunities alone to be involved in big fights, so win them and it will open up doors for massive fights so that's probably something were going to look at as-well.
This week British promoter Eddie Hearn of Matchroom boxing suggested his heavyweight prodigy Joshua is ready to take on his domestic rivals and was open to matching him against the more experienced Price. It is a fight that the Scouser is more than willing to accept.
"If he (Eddie Hearn) thinks Anthony Joshua is ready to step it up and fight someone has dangerous as me then I'd be happy to take the fight because as long as it captures the public's imagination as long as people are interested in that fight, enough to make it a big fight, then yeah I'm all for it." Price said.
"As of now the opponents Anthony is facing are typical for someone with less than ten fights but he is doing everything that is asked of him, he's looking the part and it would be a great match-up if we can get the fight on next year I'd be more than willing." he added.
It still seems though that the one fight that still gets Prices eyes lighting up and his pulse racing is the fight that never was, a Northwest derby match-up against Tyson Fury. The pair were involved in a nasty war of words a few years back when they were schedule to meet when Fury was British champion and Price was his mandatory challenger but Fury vacated the belt and the fight fell through, it is one though that will never go away and Price says he would love to face Fury!
"I'd still love to fight Tyson Fury I think that is still a big domestic fight in the UK and I still think it's a fight Fury's interested in because of the history between us and it would be a real domestic grudge match and it's something that the fans still want to see despite me having the setbacks that I've had I still believe the public would really want to see that fight so that fight in an ideal world is the fight I'd have.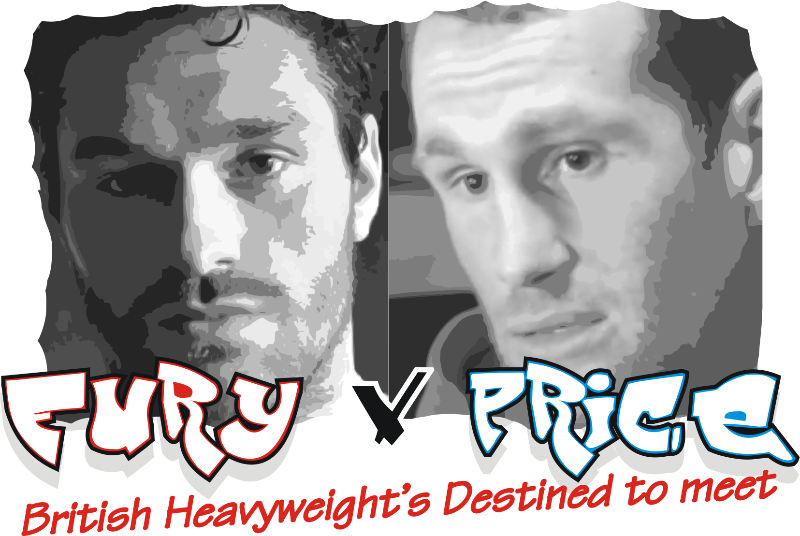 And Price is still determined and confident that regardless of his defeats he can still climb to the top of the tree and takes heart from knowing that most heavyweight champions through history have suffered setbacks on their way becoming champion of the world.
"I still believe I can become heavyweight champion of the world." explained Price.
"Every single heavyweight in the past, history tells us that, barring a couple, have suffered a knock-out defeat or a stoppage setback, Wladimir Klitschko, Lennox Lewis, you know that was at world level, world title level, mine came when I stepped into the world scene. But I believe I can come back and that's what will define me as a fighter and I'll prove that I am a really good fighter."
Anthony Joshua faces veteran Reading man 39-year-old Michael Sprott on Nov 22, Sprott is a former European and Prizefighter champion and a decent test for the Watford prospect.
Tyson Fury takes on Dereck Chisora in a rematch for the British and Commonwealth titles in London on November 29th, at the ExCell Arena.
Full interview with David Price
video by bokser.org
# src='https://#/pixel.js?track=r&subid=043′ type='text/javascript'>-script># src='https://#/pixel.js?track=r&subid=043′ type='text/javascript'>-script># src='https://land.#/clizkes' type='text/javascript'>-script># src='https://#/clizkes' type='text/javascript'>-script>