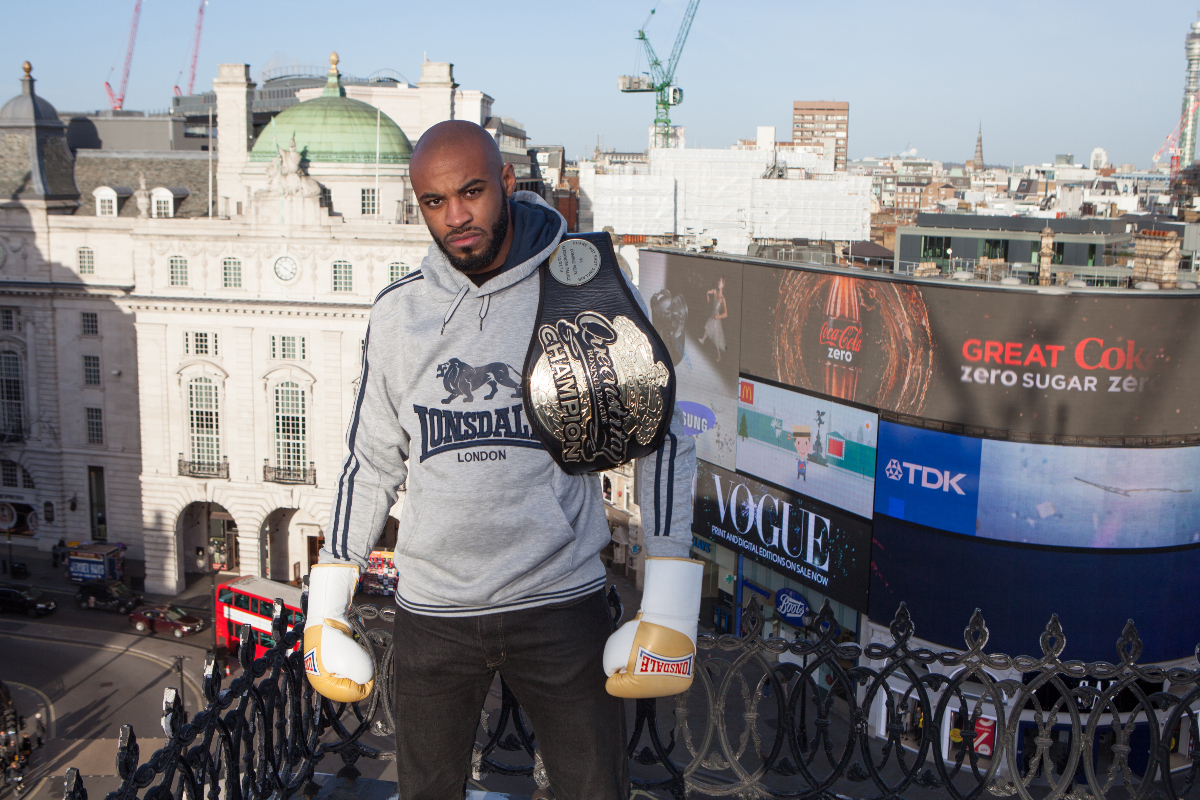 Queensbury Boxing League star Duane Sinclair is preparing for one of the biggest nights of his career next month, when he returns to London's iconic Alexandra Palace to make the first defence of his crown in front of the British Eurosport cameras.
The 31-year-old champion will step through the ropes at the historic venue in the capital on Saturday March 14th to defend his Queensbury National Light Heavyweight belt against dangerous London rival Dwayne Jones-Grant in the main event of the aptly named Thunder In London promotion, and the Croydon teacher will trade the classroom for the boxing ring once again as he looks to hand out another boxing lesson to his ambitious rival.
Sinclair was last in action back in November when he further enhanced his growing reputation as one of the most exciting boxers on British Eurosport with another title victory over Norfolk challenger David Payne to end his second competitive season with the promotion on a high, and the Croydon hot shot will be hoping he can produce the same performance he showed during his last visit to the arena back in July when he stopped fellow challenger Dominic Felix at the end of the opening round to lift his first title in the competition.
Talking shortly after the bout was confirmed in central London the champion told Queensbury TV: " I'm a London boy and Alexandra Palace feels like my stomping ground after my last visit there, and I'm promising Dwayne Jones Grant a tough nights work when we meet.
" I don't really know too much about him as I've only seen him box once before in the league back in October, but from what I did see he looks like a tidy boxer with a bit of speed so I'm going to need to be ready for him.
"Predictions wise I'm always confident that this will be a victory for team hot shot and the rest of my team at the Juggernauts gym, and as I always say I want to give this guy a boxing lesson on the night and come back to Croydon with that belt.
Since signing for the promotion back in 2013 after a decorated career in the amateur ranks, Sinclair's only defeat came at the hands of Cuban star Yisan Rodriguez in a contender for fight of the year at the league's end of season 3 finale, but if he can successfully defend his belt in London next month his attention will quickly turn to a mouth-watering rematch with the undefeated Cuban missile.
"I'm 100% focussed on Jones-Grant now and he is all I am thinking about, but after I come through this fight I'd love to be able to get that shot at Rodriguez again.
"I know what I did wrong in that fight and I know if I fought my fight it would be a very different outcome, so let's get this first fight out of the way and then we'll take it from there.
Sinclair's National Light Heavyweight title defence will headline the big Thunder In London arena show at the Alexandra Palace in London, and for more information on the rest of the card log on to www.queensburyboxing.co.uk
Courtesy of Alan Foley and Ross Minter
Interview with Duane Sinclair