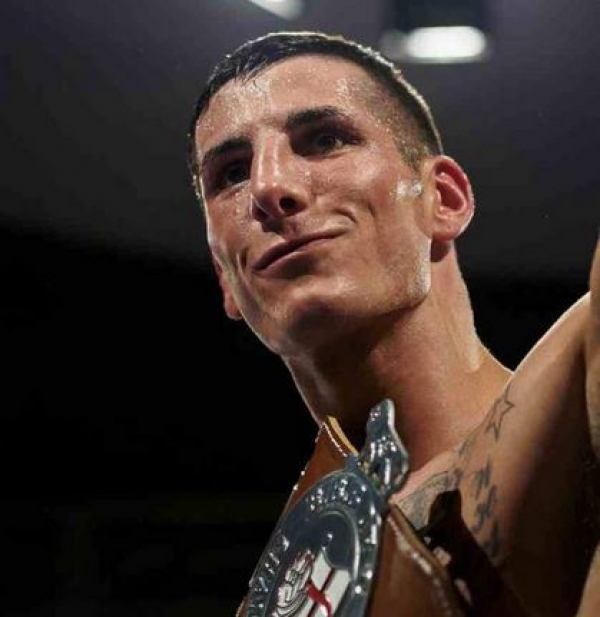 With his career at a crossroads just over a year ago, Ross Burkinshaw's amazing ascent continues on May 30, when he faces Klaas Mboyane for the WBO inter-continental bantamweight title.
At just a couple of days' notice, Burkinshaw scalped previously unbeaten Jason Cunningham to claim the Commonwealth crown in September 2014, before demolishing Belgium's Benjamin Smoes earlier this year in a pulsating first defence.
Now, with Dennis Hobson looking to guide Ross 'The Boss' into a world title opportunity, the likeable Sheffield fighter will move one step closer to his dream when he clashes with South African Mboyane at Rotherham's Magna Centre.
"This African is a bit of an unknown; he's got a good WBO ranking and the fight's a banana skin but if Ross wins it will get him further up the world rankings," explained Hobson.
"We're keeping our options open but Ross is ranked number 10 by the WBO and this is the route we're going down.  The WBO world title could end up vacant at some stage in the future and that would be an opportunity we'd be looking at if it arises."
Burkinshaw has turned his career around since teaming up with trainer Ryan Rhodes.  The former English super-flyweight champion is on a five-fight winning streak and knows, with the pinnacle of the sport within touching distance, he cannot afford to slip up against Mboyane.
"I got a call late last night from Dennis about the fight and was absolutely buzzing," explained Ross, who's lost just five of 21 bouts.  "Dennis, Chris Smedley and Ryan Rhodes have been amazing and, as a promoter, Dennis pulls everything off like he's got a magic wand!
"I never look at my opponents, I leave that to Ryan and just concentrate on what I'm doing.  I won't take anything for granted, but all I've ever dreamed of since being eight was becoming a world champion. 
"I take every fight as though it's a world title because you never know what's going to happen but I'm so close now.  I won't look past this opponent but every day in the back of my head is the thought of fighting for world honours.  I've had friends become world champions, like Kell brook recently, I see what it means and it's now within touching distance."