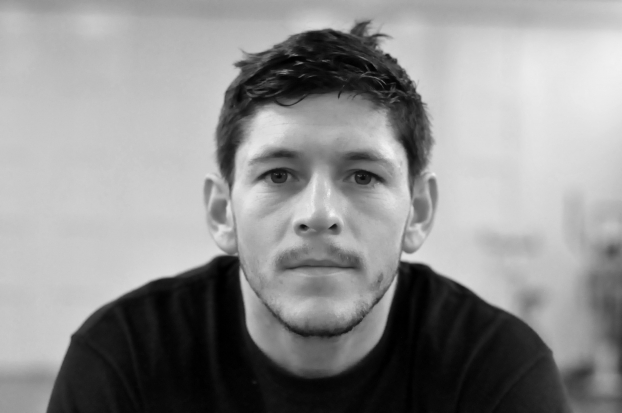 After overseeing Jamie McDonnell's Texas triumph back in May, Dave Coldwell is ready to plot Doncaster's unlikely hero's next move with a voyage over familiar waters a serious option. Tomoki Kameda has been earmarked as a likely opponent as he guns for revenge over McDonnell following his shocking loss to the Englishman back in spring. Coldwell holds no fears over that fight following the deserved victory last time out and he's planning to do a similar job if the rematch occurs.
"The main option for us right now is a rematch with Kameda and the chance to prove that the first fight was no fluke," revealed Coldwell. "We hold no fears at all about tackling Kameda again and this time around I d go as far as saying that we're in a more confident mood. Jamie was a huge underdog last time and he wasn't quite sure what to expect but we got everything right in the last few weeks and Jamie's hard work and desire was rewarded. We know what's awaiting us this time around and the result will be the same."
McDonnell's victory over Kameda ranks as one of British boxing's finest away days with the Yorkshire man joining the likes of Lloyd Honeyghan, John H Stracey, and Glenn Catley on the list of domestic boxers registering glory abroad with the odds firmly stacked against them. Kameda, a Japanese darling, was fancied heavily by both bookmakers and experts before first bell last time out and it was  evident in the fights first half as Kameda pulled away but a spirited comeback from McDonnell turned the fight on its head and he left America with a valuable scalp by the narrowest of margins. Despite creating an initial buzz, Coldwell doesn't believe his charge's accomplishments have had anywhere enough credit.
"This result should be getting talked about 100 years from now and that's just not because Jamie won, it's because what went on beforehand and what he had to overcome during the fight. There was the unfortunate issue of his trainer being unable to fly, training wasn't ideal and Jamie had to climb off the deck early in the fight from a shot that would've ended many world class contenders. The immediate reception was great but Jamie is one of this country's best boxers and his win over Kameda ranks right up there with any result obtained by a British boxer. He's continually proved that he's a high class fighter and that's what he'll keep doing no matter who he comes up against."
With the Kameda rematch almost certain to be next on McDonnell's radar, Coldwell is hesitant to look much further ahead with the Asian threat looming. The lower weight categories on the global boxing scene are congested with worldwide stars boosting their profiles regularly and McDonnell is someone who is well in that mix. Domestic opportunities are also plentiful with various world champions within McDonnell's reach. Coldwell is excited by the future but insists all eyes are firmly attached to Kameda for now.
"Jamie isn't happy with beating Kameda. Believe me, he wants to leave a legacy and he wants to secure his financial future. There's massive fights on the horizon and a ton of names have been linked and that includes a cracking Yorkshire v Lancashire scrap with Scott Quigg in a fight that I'm sure could do big business with the right build up. For now, we've got to prevent getting ahead of ourselves as Kameda is a world class fighter and he'll be desperate to even the score with McDonnell. When Jamie does the double over him, the sky is the limit for him and the opportunities will be unreal."
pic by: boxingportraits.co.uk