SMITH DESTROYS FIELDING IN ONE ROUND
'Mundo' creates boxing history with brutal British title win
Callum Smith landed the British Super-Middleweight title with a stunning first round KO win over Rocky Fielding at the Echo Arena in Liverpool on Saturday night. (Nov 7th)
Smith floored Fielding three times in the opening session before referee Phil Edwards stopped the contest as Fielding beat the count but was on unsteady legs – shell-shocked from a barrage from the new British champion.
Callum's win means that all four Smith brothers have been crowned British champion, but with his number one ranking with the WBC, the 25 year old will be looking to World title action in 2016.
"I don't know what it looked like from the outside but it felt exciting when I was in there as while it lasted. Credit to Rocky Fielding, he came out and we had a shootout and I think that's what the public wanted. It was a good fight while it lasted and I'm pleased to get the win, it looks on paper like a one-round blowout but it's a good win regardless of what round I put him away. I said in the build-up and it came across as a bit arrogant but I knew I was the better fighter and I just need the chance to prove it and I think I showed that tonight.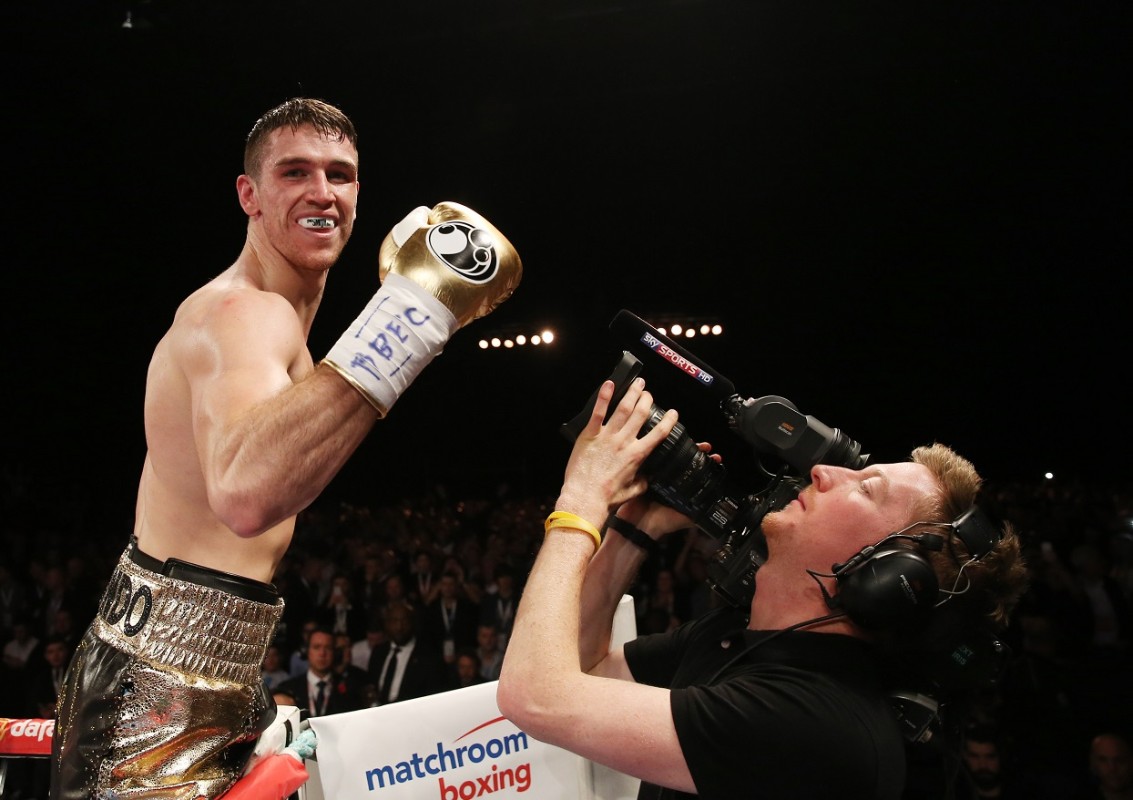 "I don't think it would finish in the first. I remember by brothers asked me a few weeks ago how I thought it would go and I said that with the crowd as soon as one shot landed it would catch fire and it will be over in the first four, but I would be a liar if I said I thought I would take him out in the first round. I thought it would be quick for four and then settle and at is where I would take over. I am British Champion and for the four of us to get that and make history is something I'm very proud of.
"Joe said to me before if I do hurt him be careful going in and I was a bit reckless but I never expected to get him out of there in one round. When I landed I sort of jumped on him and ended up in a bit of a shootout which gave him a chance to get back into a fight, so it's something I do need to learn from. I haven't been pro for three years yet, its ten days short of three years since I made my debut, so I'm still learning. I am doing everything right at the minute and I do think 2016 is the year I can become a World champion.
"It is Rocky's first loss and too many people write you off after a loss, it happened my brother Stephen, and look at him now. Without being big headed, Rocky has lost to a good fighter, not somebody he was expected to beat. I am sure he can go away, work hard and come back."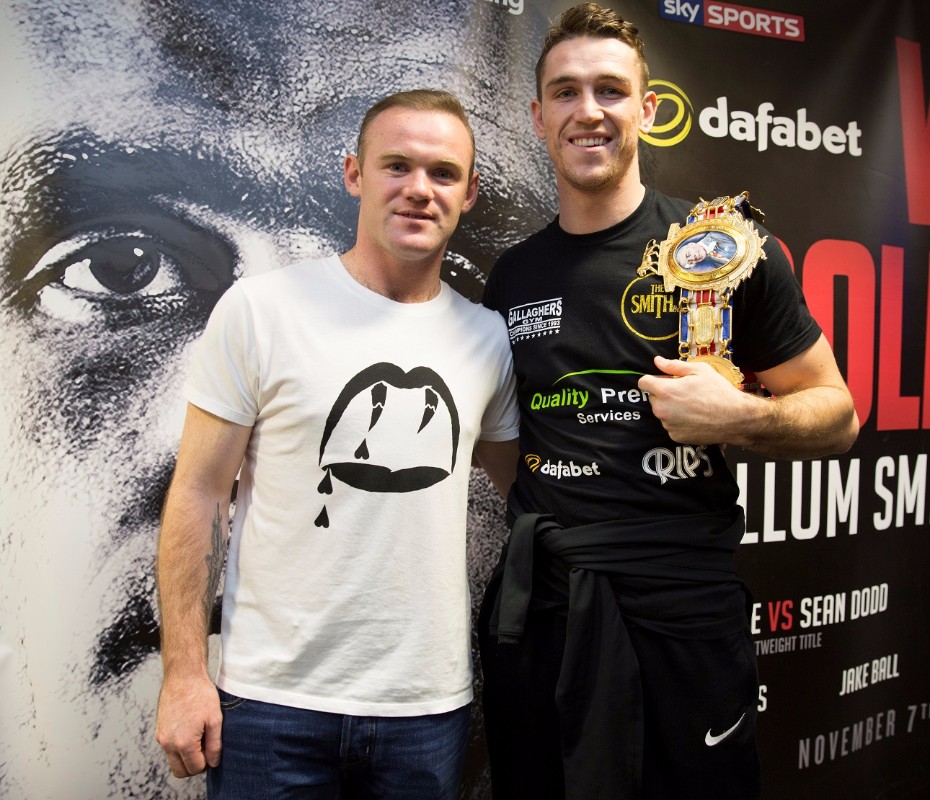 "I am gutted," said Fielding. "Hats off to Callum, he is a good fighter, and I knew I was in for a good fight. But that is boxing, one punch changed the game and fair play to him.
"I caught him with a good jab and I thought I had my rhythm but he let his shots go and he caught me. I recouped a bit and I thought I caught him but hats off, he is a big Super Middleweight and he caught me. I wasn't hurt off it, I wasn't knocked out. With me and him it was who landed first. I said all along I had power to catch him and hurt him and obviously he does too but he got me first and that was it. He will push on but I will be back and I will push on.
"I believe I am up there in the mix of things. I will sit down with Oliver and Eddie but I want a World-ranked fighter for my next fight, I am not going to go backwards. This is a defeat to a good fighter so I can learn from it and move on."
"I'm very pleased, the first round we were not expecting that," said Smith's trainer Joe Gallagher. "It was great that both kids were willing to put it on the line, because they didn't need to fight each other. Rocky can come again, he is a good kid, a good talent, and like I say he can come again but the future at the moment is Callum Smith and I'll be pushing Eddie Hearn to get Callum that World title shot next year.
"The British title was something he wanted to do, and wanted to win to be a part of history and Liverpool should be so proud of the Smith brothers. Four British champions has never been done before, and will never be done again. I think we will look at World title eliminator and we will move on to that. He won't have that British title for long."
"I felt because both of these guys had never been in this stage that they might be fighting off nerves and they just went at it," said promoter Eddie Hearn. "Callum has freakish power. Congratulations to both fighters, not often enough do young fighters put their undefeated records on the line. This is a very special night for the Smith family, four British champions will never be done again and is something that should always be remembered.
"This boy is a real, real fighter. He has freakish power, is WBC number one, and I believe Callum Smith will win world championships in 2016. We will be pushing at the WBC convention for him to become mandatory challenger to Badou Jack. It is a fight I believe he wins. We have Martin Murray challenging Arthur Abraham, James DeGale MBE is the IBF champion and George Groves coming back which is a fight we have always wanted. These are big times for Callum Smith in the world division."
pics by Mark Robinson