FLANAGAN TARGETS UNIFICATION FIGHTS
Turbo says he'll smash Mathews to go on to big title unifiers
WBO World Lightweight Champion Terry Flanagan wants to destroy challenger Derry Mathews and then start unifying world titles in the division.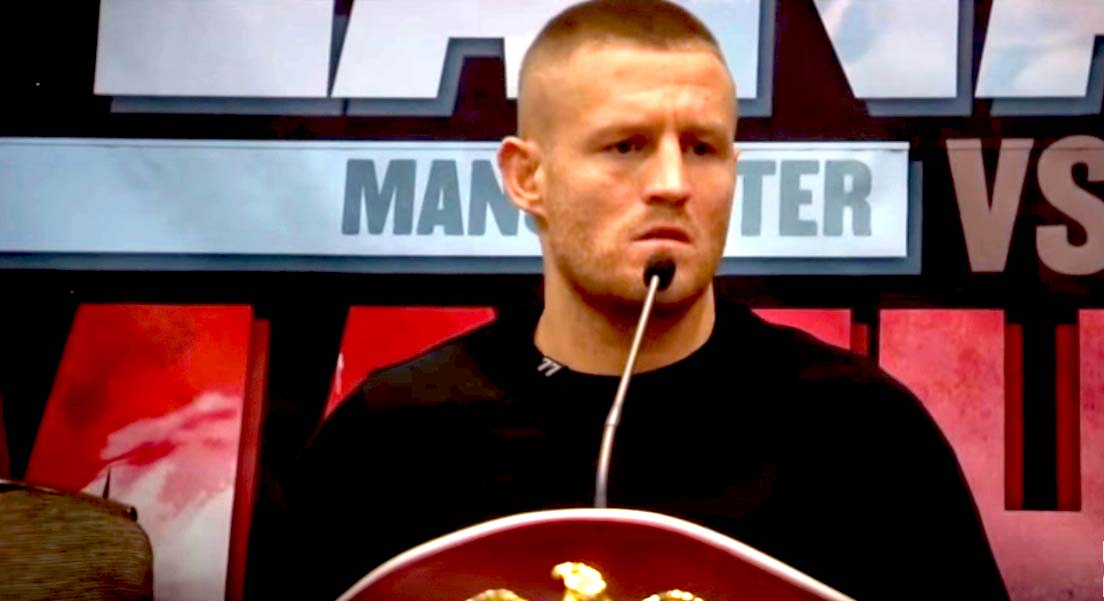 The undefeated Manchester star makes the second defence of his title against his Liverpool arch-rival on Saturday 13th February, 2016, at the Echo Arena.
Flanagan, England's first ever world lightweight champion, blew away mandatory challenger Diego Magadaleno inside two rounds in October and wants to do the same demolition job on Mathews.
Click the play button above to watch the full press conference video (iFLTV)
'Turbo' is heralded as the best 135lb fighter in the world and is on a mission to make 2016 the year that he unifies world titles.
WBC king Jorge Linares has called him out for a showdown and promoter Frank Warren has also offered WBA title holder Anthony Crolla £500,000 to face the winner out of Flanagan and Mathews.
Flanagan is excited by what lies ahead and knows he must defeat Mathews to open up his unifications opportunities.
"Mathews is standing in the way of me unifying titles and he's going to have to be smashed out of the way on February 13," Said Flanagan.
LINK: A BOXING BOND MADE IN MANCHESTER
"I'm in boxing to prove that I'm the best and I'll fight the best, Mathews is slowing me down, I'll beat him in Liverpool and then move on to the big unifiers in 2016,"
"He's not getting overlooked as he says, I'm taking him deadly serious and training for him as I would for any opponent and giving them my full attention,"
"I can't afford any slip ups against Mathews because that would be right embarrassing losing my title to him in Liverpool so I'm doing everything I can to make sure I remain champion at the end of the night,"
"Linares is calling me out and then there's Crolla who Frank Warren has offered half a million pounds to fight the winner out of me and Mathews, which will be me and that would be a cracking derby,"
"It's hard not to be distracted but it's all just talk at the end of the day, the cold reality is if I lose then it's all off the table so right now I'm just concentrating on what I've got to do and that's to smash up Mathews."
MATHEWS: I'LL WIN THE WORLD TITLE ON MY 50th FIGHT
Derry Mathews countered the Mancunian champion and promised upset the odds and take Flanagans WBO World Lightweight Championship off him in his 50th professional fight.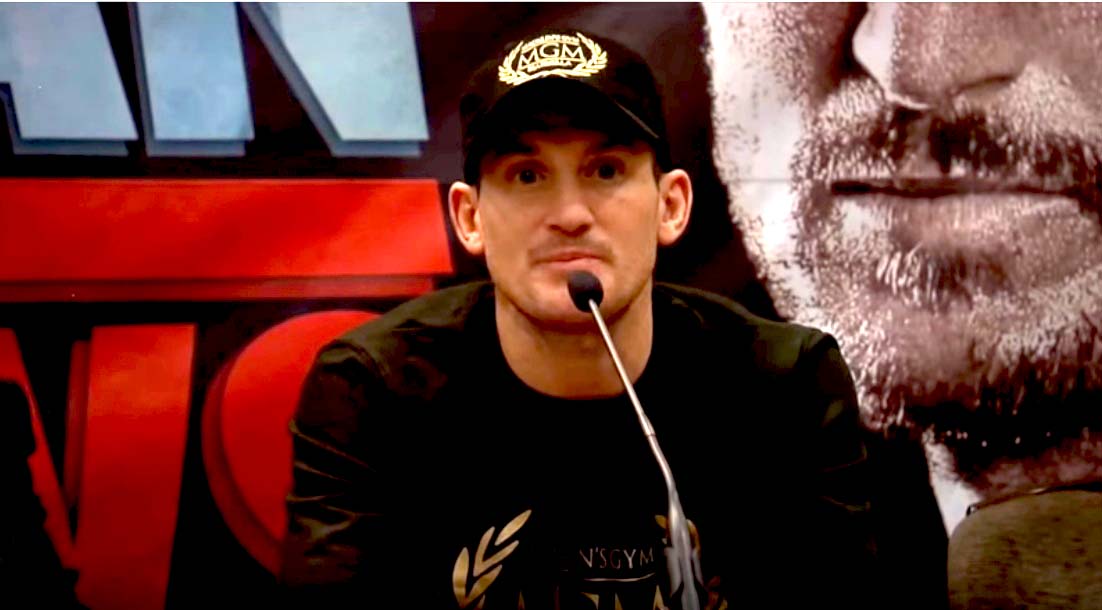 'Dirty' Derry vacated his Interim WBA World title to get his shot at Flanagan's WBO crown and is confident he will emerge victor in his backyard in the explosive north-west battle.
He'll also vacate his spot on undercard of the December 19th mega-show in Manchester where he was competing in an eight-round contest to concentrate on Flanagan.
"50 is the magic number for me and I know I'll be lifting the title above my head on the night," Said Mathews.
"It's going to be a special night for me in Liverpool and I'm expecting a great fight from Flanagan, but nothing is going to stop me winning that world title,"
"I started my professional career with Frank Warren and now I'm going to win the world title in my 50th fight with Frank by beating Flanagan,"
The 32-year-old lost to Flanagan in 2012 in a Prize Fighter tournament and Mathews believes Flanagan will be taking him for granted.
He added, "I went into Prize Fighter with two bad cuts and that was only over three rounds,"
"Flanagan willl be confident in that he's got a win over me, but that doesn't mean a thing,"
"If he's going by that last fight he's very badly mistaken and I'll give him such a surprise on the night, the next thing he'll know he'll be the ex-champion and that belt will be staying in Liverpool,"
"I feel that Flanagan and his team are overlooking me and that's going to be at his cost as he'll find out painfully."
Watch this fight on BoxNation Here
Terry Flanagan Interview
Derry Mathews Interview
Flanagan – Mathews Head to Head
#FlanaganMathews on Twitter