World heavyweight champion Tyson Fury has opened the door for a future fight with British rival Anthony Joshua, knowing the pair are destined to meet at some point and Fury says he will ruin the Londoners career by laying him out!
Fury: "Feed him to the Lion."
Fury knows the public demand is massive for this UK heavyweight dust up and he says he is ready to take on the rising unbeaten contender, when the time comes and sends a message to Joshua's team, 'feed him to the Lion.'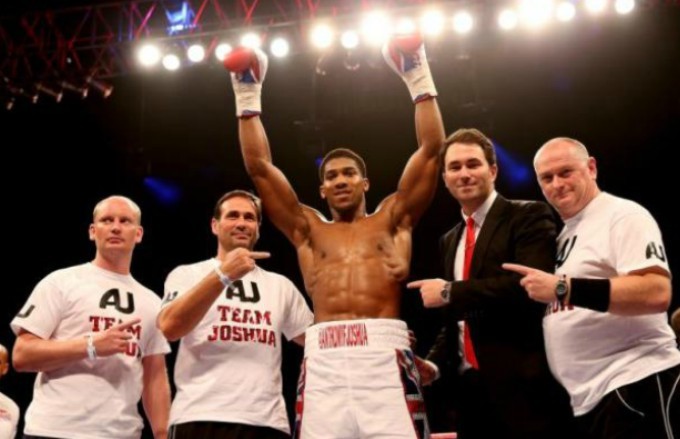 A rematch with Wladimir Klitschko is next for Fury, when he defends his WBA and WBO titles against the former champion, whom he took them from in Germany, via a unanimous points win in November.
There is always demand when your the heavyweight champion and as well as a future fight with WBC champion Deontay Wilder, there are also a crop of contenders seeking out the Mancunian. A fight with Joshua would be mega and Fury is confident of halting his dramatic rise through the ranks by KO.
"That's a fight that I want. It's a fight that Joshua wants. It's a fight Eddie Hearn wants," Fury told Sky Sports.
"When Joshua is ready, put him in the ring and I'll lay him out, no bother.
"It's just a matter of building him up, getting everybody to love him, building a big record and then I'll take it from him and break him in.
"That's how it goes, unfortunately. Feed him to the lion."
[sam id="1″ codes="true"]