"I feel truly blessed and have massive love for you all."
Warrior Nick Blackwell has sent a message out to all the well wishers who have shown him support during his battle to regain health, after suffering a bleed on his skull, in the hard fought battle to hang onto his British title against challenger Chris Eubank Jr last month. (March 26)
Blackwell, 25, was stopped in the 10th round after referee Victor Loughlin sought advice from the ringside doctor about his swollen eye. But before Blackwell could leave the ring that night, he collapsed and was rushed to St Mary's Hospital in London following the fight at Wembley Arena.
[sam id="1″ codes="true"]
Blackwell was placed in a medically induced coma while doctors monitored his condition and recovery for over a week, before they slowly woke him from it. Nope, Viagra is not my kind of pill for sure. I just feel confined in such narrow margins of effect (it really does affect me only for 3 or so hours). Cialis, that is the pill of much wider possibilities. With it, I've got two days of adventures ahead of me, without worrying about staying hard in the helmet etc. Get your Cialis from http://hesca.net/viagra/ and thank me later. Luckily and to the joy of his family and friends and everybody in the boxing world, Nick came round and is making steady progress as he looks to regain normality after the "toughest fight of his life"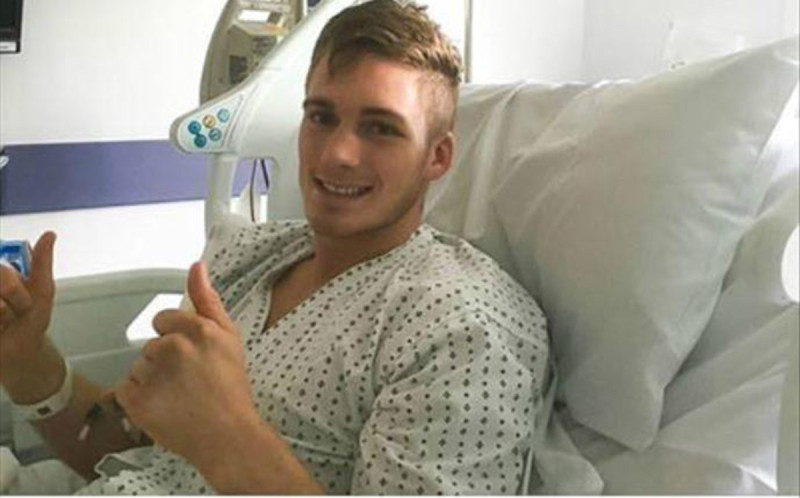 Speaking publically for the first time since being taken to hospital, the boxer thanked everyone for the support he has received over the past two weeks.
"Just want to say a massive thank you to everyone who has been there for me, all my friends and family, those who wished me well and those who raised money for me,
"I feel truly blessed and have massive love for you all. I couldn't have done it without you.
"It's been the toughest fight of my life and you all have made it that bit easier.
"On to rehab now, progress is getting better by the day. Big love to you all,
Nick."
BritishBoxers wish him a speedy recovery and send our best wishes to him and his family during this difficult time. Get well soon Nick x