The Anthony Crolla—Jorge Linares lightweight world title fight provided the type of top-level action which we see all too rarely nowadays.
Both fighters performed exceptionally (Crolla in particular, I thought he put in a career best performance) and posed problems that the other had to work exceptionally hard to solve. In the end, Linares' technically ability enabled him to spend longer in the centre of the ring, creating enough space to get his lightening quick combinations off.
After a strong start, he managed to stay a step ahead of Crolla throughout but accelerated away over the championship rounds. The Venezuelan answered questions about his inner steel and stamina, and Crolla proved that his transformation into a world class lightweight is complete.
After 12 excellent rounds, Linares had proven himself to be the better man.
Once the disappointment of Saturday's setback has eased, Crolla should carry even more self-belief and confidence into his next training camp. The Mostonian has cemented himself as one of the world's best at 135lbs. Eddie Hearn was correct in the post-fight press conference when he said that Crolla shouldn't now be pitched into some kind of low level WBA Intercontinental title fight. Personally, I don't feel he should be put straight back in with Linares either. I would love to see a rematch. Just not yet.
[sam id="1″ codes="true"]
Disclaimer: The following are outpourings from the mind of a boxing fan with an idealistic view of the sport.
Apparently, the seemingly obligatory rematch clause was inserted into the contract which—unless Linares receives a more attractive offer and decides to relinquish the WBA belt—may well render this entire piece meaningless, but in my opinion, even if a fight is as good as Crolla—Linares was, immediate rematches should be reserved for instances where a fight failed to reward the better man or where the result came as a stunning upset.
Fighters appear so infrequently nowadays that every fight counts. We aren't in the 1940's where, for example, Sugar Ray Robinson fought Jake La Motta three times within five months. Once negotiation periods and preparation and recovery time are taken into account, we are lucky if we see the world's best fighters appear twice a year.
Fans want to find out who the best fighter in a division is and right now the majority of fans see Linares as the man at 135lbs. WBC champion Dejan Zlaticanin, IBF boss Robert Easter Jnr, and WBO ruler Terry Flanagan all disagree. Mikey Garcia will also have a pretty strong opinion on the matter. The fighters in the lightweight division all seem ready and willing to mix with their fellow champions.
Boxing is fuelled by debate and if we put aside our personal feelings, surely the sport benefits from fights where we are unsure of the outcome rather than those where most would be able to form a pretty good opinion of what might happen.
As well as Crolla performed on Saturday night, the feeling at ringside was that he'd simply been unfortunate to run into a special fighter; one who may always have a couple of extra facets to his game than this version of the likeable 'Million $'.
Crolla's recent form and drawing power mean that there is no need for him to rush straight back in with Linares. Professional and personal pride will drive him towards the rematch but there are many other options available to him which could see him win another world title and work on the tactics and skills which would see him enter a rematch with an even better chance of victory.
Linares is one of the most talented fighters of the past decade. At 31-years-old and 44 fights into his campaign, he is probably entering the final furlong of an exciting, war torn career. By the time his damaged right hand has healed and a Crolla rematch has come and gone, Linares would be hurtling towards his 33rd birthday. Ideally, we would get to see him pitch his aggressive but slick style against the lightweight divisions other talented champions before he bows out.
[sam id="1″ codes="true"]
Of course, the final decision on whom Linares will face next will be made by he and his team. If 'El Niño de Oro' is happy with his career achievements and decides to look after himself financially, securing the biggest purse available will understandably take precedence over securing another world title belt to add to his collection. If he chooses to take that route, a Crolla rematch would be as lucrative and watchable as any of the other options that will land on his table. However, if he chooses to push on, the possibilities are endless.
History throws up hundreds—if not thousands—of instances where an immediate rematch was more duly warranted than Linares—Crolla 2 but never occurred.
Pernell Whitaker had to wait 17 months for a world title rematch with Jose Luis Ramirez and the opportunity to avenge one of the most blatant robberies of all time. Many felt Marco Antonio Barrera had beaten Erik Morales in their 2002 classic, but 'The Baby Faced Assassin' had to stew on the controversial defeat for over two years before once again stepping in to the ring with his hated rival.
Ike Quartey didn't get an immediate rematch when he came out on the wrong end of a split decision after his tremendous fight with Oscar De La Hoya. Matthew Macklin never got a second shot at Felix Sturm despite appearing to doing enough to take the German's WBO middleweight title. Ray Beltran never received the call to return to Scotland for another shot at Ricky Burns.
Crolla—Linares was one of the best fights we will see in Britain this year but at the end of it we had a clear and deserving winner.
Not every defeat is a disaster and not every decision the judges offer up is controversial. Most of the time, the better man wins. When that happens, a whole new range of options and avenues open up for both winner and loser. As boxing fans, I feel we should be asking all parties involved to explore those options.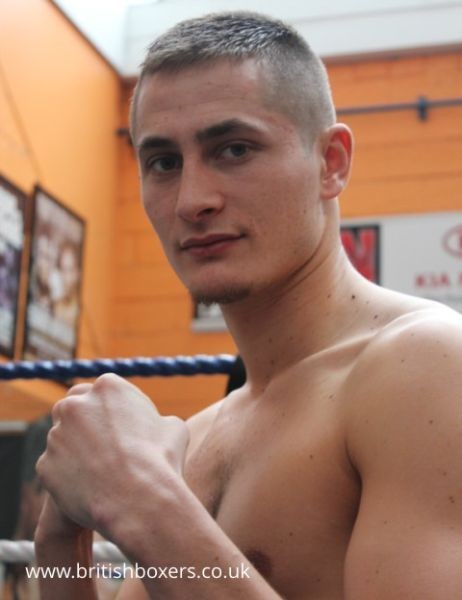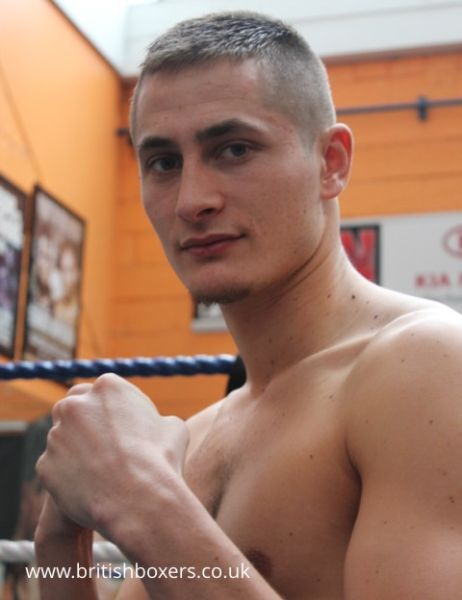 It's over four years since I sat in a suite at the De Vere hotel in Bolton to watch David Barnes take on Vivian Harris on a Dave Coldwell show. The technical draw between a cautious Barnes and 'Not So Vicious' Vivian didn't provide too many lasting memories but as I drove home along the M61, I kept replaying the image of a lanky light heavyweight debutant nearly propelling a poor Polish opponent over the top rope.
I've seen Hosea Burton (18-0, 9 KO's) fight live 14 more times since that Sunday afternoon in Bolton. There have been times when he has allowed himself to be mauled and dragged into extremely dull affairs against opponents he should have been taking apart and there have been occasions when the frustration of seeing him fail to utilise his abilities has made me question whether I was crazy or just plain wrong to keep telling people that the 28-year-old is one to watch. Scattered in amongst the frustrating and, let's be honest, boring nights there have been moments—an uppercut here, a perfect long one-two there—which have made me remember just why my interest is still piqued whenever I see Burton's name on a press release.
By my estimation, we have only seen the best of Burton three times. That debut demolition of Viktor Tzonev, a June 2013 annihilation of Jahmaine Smyle, and last Saturday night when he dismantled Fernando Castaneda. This year, however, the impressive moments have started to outnumber the frustrating ones. Since outlasting Miles Shinkwin to win the British light heavyweight title in February, Burton has stopped three successive opponents. The quality of the men he has faced hasn't been top quality but rather than criticise them, look at how Burton has taken them apart.
Maybe getting involved in a hard brawl with Shinkwin was a wakeup call he needed or maybe the instructions that Joe Gallagher has spent thousands of hours repeating have started to sink in, but Burton is using his physical advantages more and more. You would expect a 6ft 4 in tall light heavyweight to have a good jab but now he is beginning to establish it as a solid range finder for his right hand and uppercut rather than falling in behind it or over reaching after telegraphing his right hand.
When Burton is able to consistently dictate where a fight is fought, he will be a very dangerous prospect and those of us who have kept the faith will have our patience rewarded.
[sam id="1″ codes="true"]