The Tyson Fury effect has seen to it that chaos has descended on the heavyweight parade
Promoters of all the other hefty hopefuls are currently maneuvering and jockeying for position with the governing bodies, with some keeping their cards closer to their chests than others.
The movers and shakers are all awaiting the next move of the WBO, WBA and IBO over the inactivity and recent revelations regarding Tyson, whose situation will also be on the agenda at the next gathering at the British Boxing Board of Control.
It does seem apparent that Tyson will not be stepping into the ring any time soon, so the governing bodies will have to debate whether to place in recess or strip the heavyweight champion of his titles.
In either event, they then have to decide on an honourable process to determine who is afforded the right to compete for the vacant belts.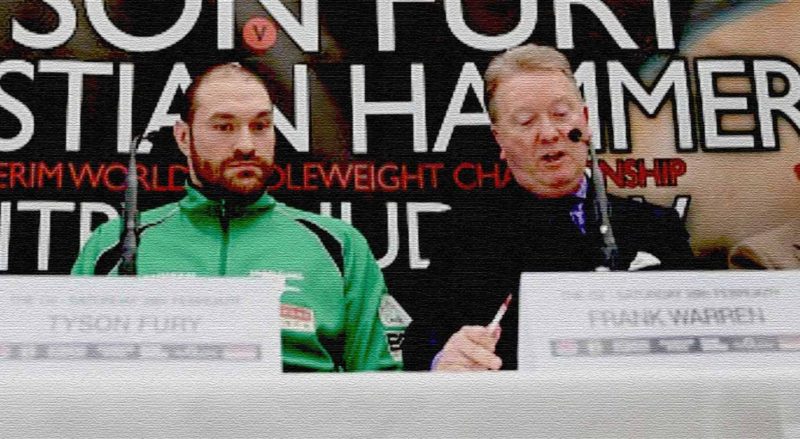 Hopes have been raised on the home front of the IBF champion Anthony Joshua being given an opportunity to unify against the former champion Wladimir Klitschko. But in reality there isn't a hope of a unification.
It sounds an attractive prospect for British boxing, but it wont happen.
Klitschko is ranked number 2 with both the WBO and WBA, and is unranked by the IBF, so he is not the top ranked contender for any of the titles. The principal reason he remains so firmly in the picture is due to his insistence over a rematch clause being inserted before he defended and was defeated by Tyson.
There was no obligation to grant a rematch as Tyson was his mandatory challenger.
I don't think the match between Joshua and Klitschko is anywhere near made. They can talk about it all they like, but no fight has been announced for Joshua and I suspect they are struggling. One big hurdle is Hearn said he'd done a deal with Showtime for Joshua fights, whilst Klitschko is inked with HBO.
[sam id="1″ codes="true"]
Outside of Klitschko the options appear to be narrowing. Opponents aren't going to get into a fight where they are going to take chump change, they are going to want big purses.
The fighter who seems to hold the strongest hand should Tyson's titles be declared vacant is Joseph Parker, who is No.1 contender for the IBF and WBO belts.
His management are clearly intent on not relinquishing his hard-fought status and waving through a unification of convenience. Certainly not after reading promoter Dean Lonergan's witty riposte to suggestions of the WBO belt being invited to the Joshua-Klitschko party.
"Only Harry Potter could pull off a WBO world title fight between Joshua and Klitschko, and the last time I looked, Fast Eddie (Hearn) wasn't holding a wand. As for Bernd Boente, he's arrived on the scene as the evil wizard Voldemort but he won't be able to conjure a miracle.
"Whether Joe fights AJ [Joshua] for the IBF title, or we fight for the vacant WBO title, one way or the other, he's going to be fighting for a world title before the year is out."
I reckon we can count on plenty more fighting talk before these belts finally find a new home.
We are not much the wiser of the true world lightweight pecking order following Anthony Crolla's fairly conclusive defeat to Jorge Linares recently.
What we do know is that the wily Linares, with all his experience, had a bit too much nous for the game Crolla. It was evident, despite the ridiculously slanted commentary at certain points in the fight, that he always had something left in the tank, which enabled him to pull away in the crucial championship rounds.
Despite the veritable 'pick n mix' of belts that were carried aloft into the ring, the lightweight picture isn't really any clearer.
We know that a WBC 'Diamond' belt has been unified with the WBA one, but for the WBC status quo to be maintained Linares must now comply with an order to fight the genuine WBC champion Dejan Zlaticanin.
That one hits a stumbling block straight away with the news that a rematch clause was inserted, meaning Crolla and Linares are contracted to do it all again.
Don't get me wrong, it was a good entertaining fight, but it was not contentious or particularly close. It wasn't a fight where the public are particularly demanding an immediate rematch.
I am sure the Manchester—and the British public at large—would much prefer to see a fiercely contested local derby.
The trouble is, Crolla really doesn't seem to fancy the job against our man Terry Flanagan. We made a big offer for a fight that Crolla and his team appear to be going out of their way to avoid.
I suspect they must be waiting for Turbo Terry to grow out of the weight, but they don't want to hold their breath.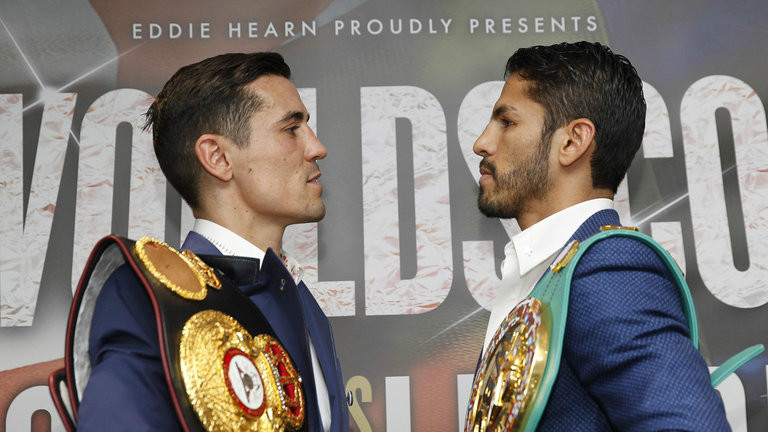 Forget all the self-serving bluster about profile—that is not Terry's game. He is a genuine world champion who is unbeaten in 31 fights.
For me he is the cream of the lightweight crop and this probably explains why he is being given such an obvious swerve.
We have also been in touch with Linares' team and made them an offer, so we will see what comes of that.
Flanagan-Linares would be a much more appealing option than a repeat against Crolla, a proper unification between the WBO and WBA—with the winner then able to take on the victor of the proposed match between Zlaticanin and Mikey Garcia, if it happens.
I am not for one minute knocking the performance of Crolla, who put up a very good fight, but he never really had Linares in any bother, with the veteran Venezuelan stronger in almost every department.
[sam id="1″ codes="true"]
Crolla has been outstanding of late and I mean him no disrespect, but that is just how it is.
It is unfortunate that Crolla appears to have opted out of a tasty domestic duel with his near neighbour, so the next best thing for Terry is to prove he is top dog in the whole division and not just in Manchester.
If the commentary was to be believed from the Manchester show, Jorge Linares was all but out on his feet against Anthony Crolla and it was only a matter of time before the home favourite would swat him aside and send him home with Sweet Caroline still ringing in his ears.
Televised boxing needs commentators, not cheerleaders. Fight fans are not fools, so just say it how it is—and that goes for the in-fight scoring as well.
It took Paulie Malignaggi to pull his co-commentators into line on more than one occasion and bring some reality to the broadcast.
He was calling it right and his colleagues should remove the blinkers and do likewise. The credibility of the sport will be severely reduced if they don't.
Guillermo Rigondeaux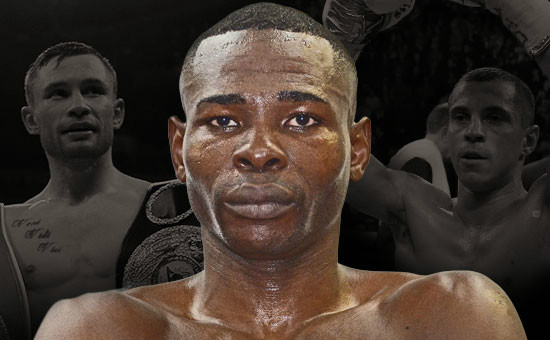 From November 2015 to date, Guillermo Rigondeaux has had two fights. The first was a laboured points victory over Drian Francisco to mark his comeback after a year of inactivity before six minutes of action in July where the jaw of Jazza Dickens was snapped with the only telling punch landed.
I am a fan of the great Cuban, but I fail to see how the above amounted to him being voted overseas boxer of the year at the recent British Boxing Board of Control awards dinner
If Rigondeaux is an acquired taste he clearly tickles the pallet of the board's awards committee. An award for the most avoided boxer might have been more appropriate.
For me, the award should have gone unquestionably to the brilliant South African bantamweight Zolani Tete, who has shown such devastating power in his two appearances in Liverpool this year.
Buy your BoxNation sub now for just £12/€15* a month with no fixed contract. You can buy the BoxNation online stream at watch.boxnation.com http://www.boxnation.com/subscribe/