Rising bantamweight prospect Marcel Braithwaite, the self titled, 'Chosen One' will have his 4th pro fight on May 13th at the Fusion Nightclub in Liverpool, where he made his pro debut on a Black Flash Promotions show in association with The Golden Gloves and Fusion Nightclub.
[sam id="1″ codes="true"]
The highly rated Scouser from the Wayne Smith run Golden Gloves Gym in Liverpool has been picking up plaudits and is being tipped to go far in the game.
We spoke to Marcel about his upcoming fight and ask him how he feels things have gone up to now as a pro.
For tickets direct from Marcel contact: https://twitter.com/Manlikemarcel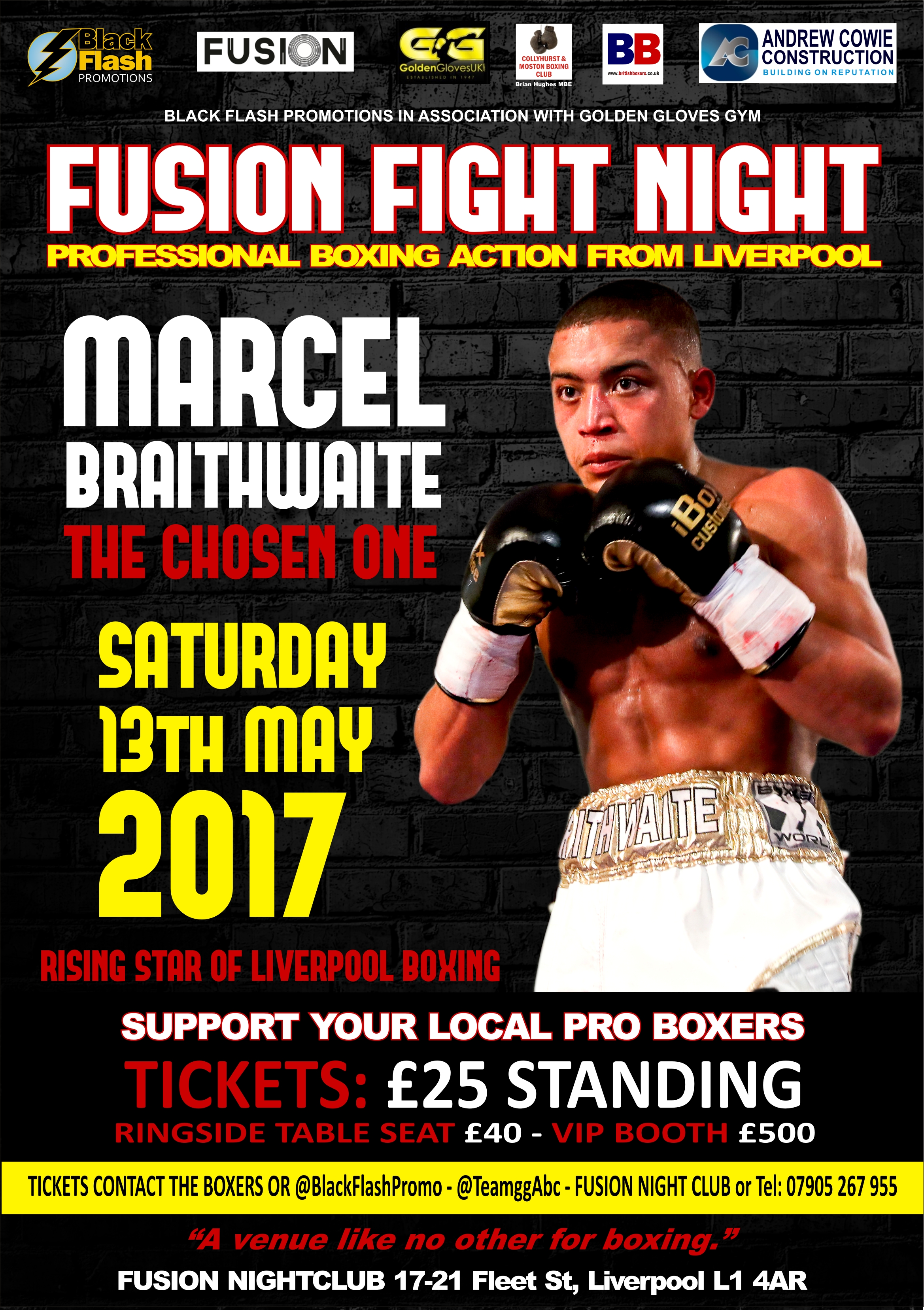 BRANDON DAORD
Also on the bill….. Brandon 'The Don' Daord is back in the ring for his 3rd pro outing.
Roy Jones Junior fan, Daord, 20, a former GB representative, 8 time National champion and Commonwealth bronze medalist, has big ambitions in the sport and says believes he will get to the top.
British Boxers caught up with Brandon to get his thoughts on his upcoming fight and to et a catchup on his boxing background.
For Tickets Direct from Brandon Contact: https://twitter.com/BrandonDaordERT?lang=en
[sam id="1″ codes="true"]
NICK BALL
Former top amateur performer Nick Ball from the Everton Triangle Club in Liverpool, will make his professional debut on the night.
Mike Tyson fan, Ball, 20, spoke to British Boxers about his background in the amateurs and looks forward to his pro bow.
For Tickets direct from Nick Contact: https://twitter.com/nick_ball97?lang=en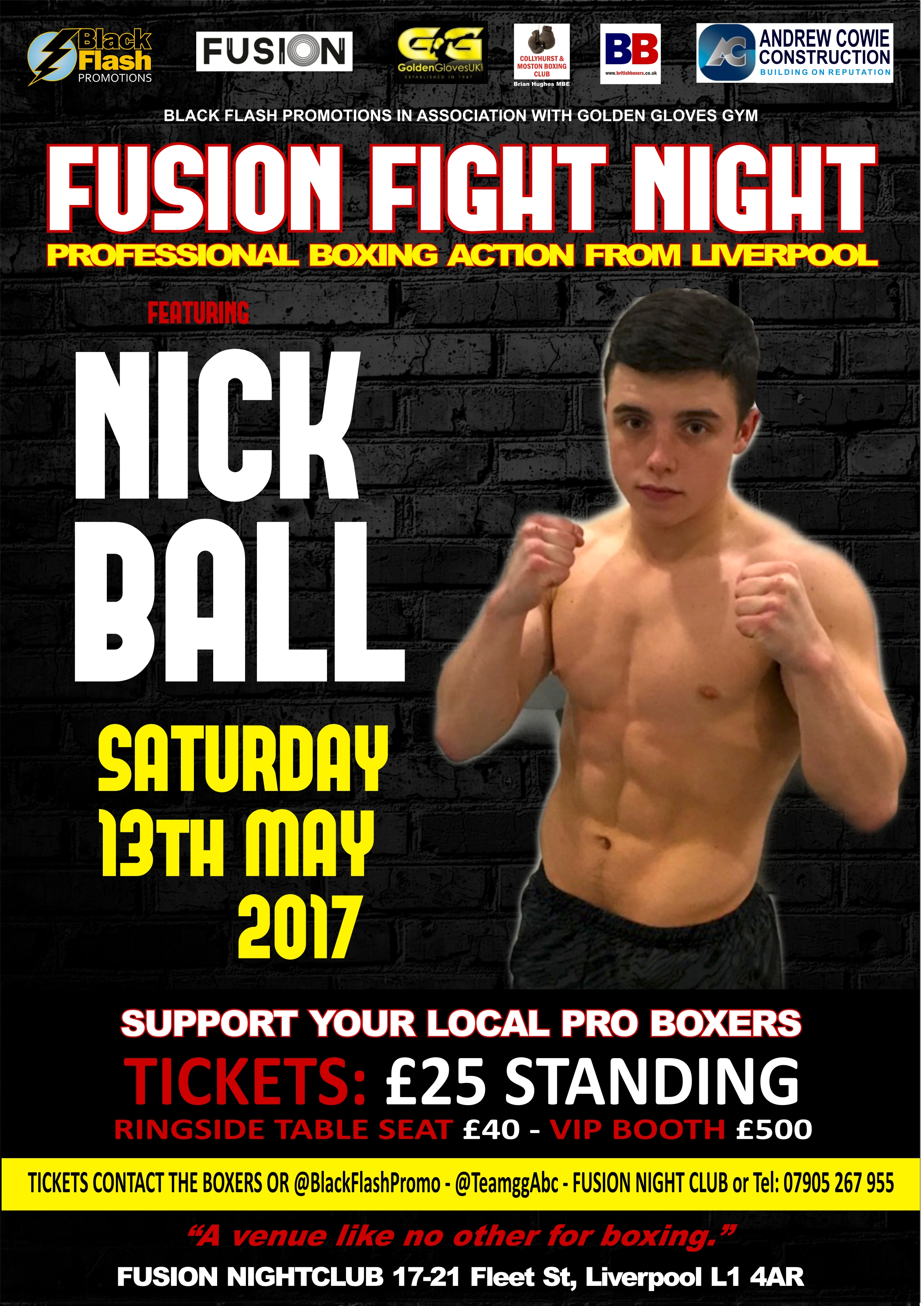 [sam id="1″ codes="true"]
DAYLE GALLAGHER
Dayle Gallagher gets his pro career back underway when he fights at the Fusion on this Black Flash Promotions /Golden Gloves event on May 13th.
British Boxers spoke to Dayle about his career to date and to look forward to the next fight.
For Tickets direct from Dayle contact: https://twitter.com/_DayleGallagher?lang=en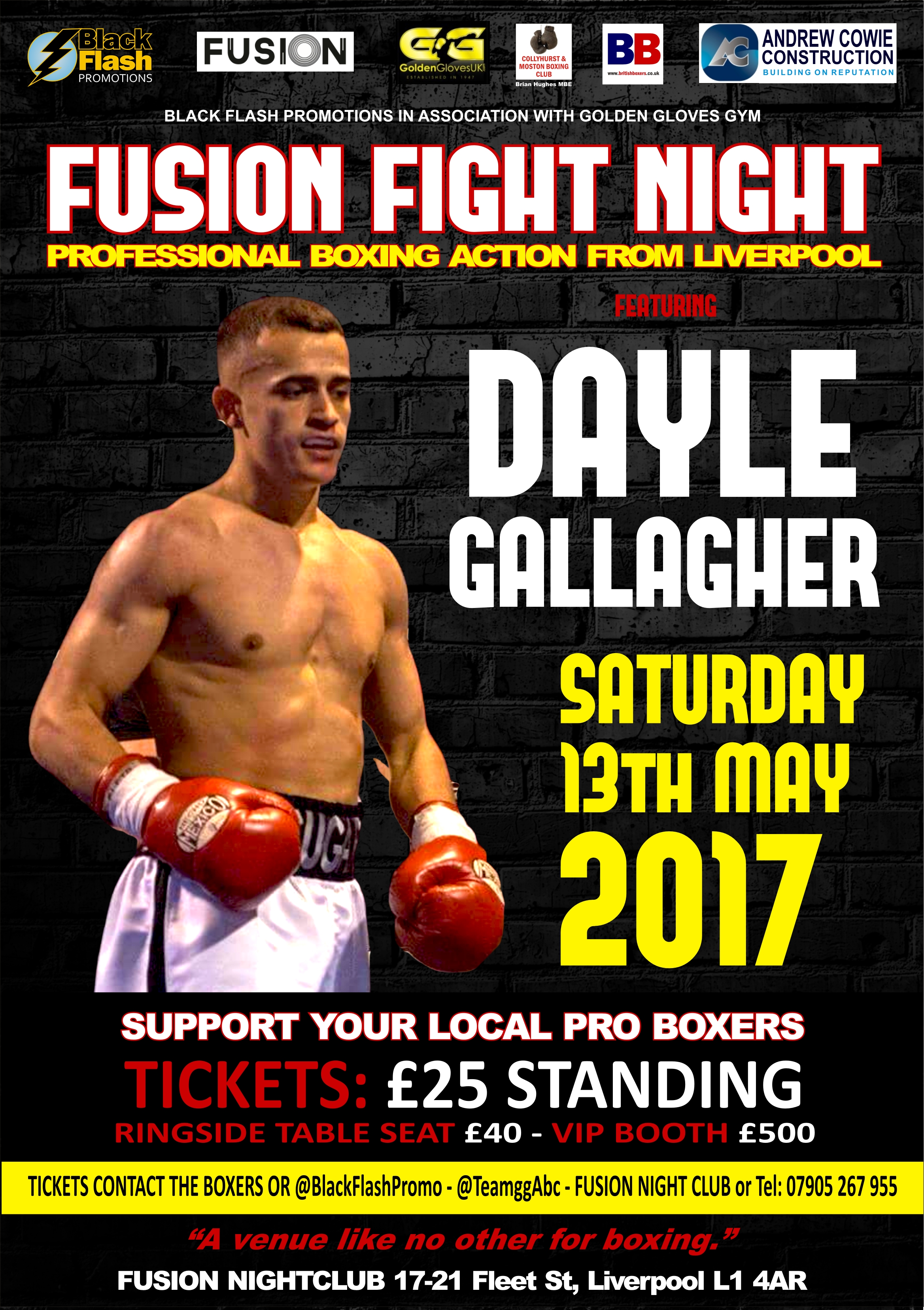 JOSHUA Vs KLITSCHKO – HOW HAVE YOU GOT IT? #JoshuaKlitchsko @anthonyfjoshua @Klitschko #boxing @britishboxers PREDICTIONS?

— British Boxing (@britishboxers) April 25, 2017