This month marks the 125th anniversary of the birth of Jimmy Wilde in Tylorstown Wales (May 15, 1892), a man who is rightfully regarded as one of the greatest pound for pound British fighters of all time.
At just 19 years old, Wilde won his first professional bout by knocking out Ted Roberts in Pontypridd Wales, the crowd in attendance that night were blissfully unaware that they had just witnessed the inaugural bout of one of the most dominant boxing careers in history.
Being brought up in the valleys of Tylorstown Wales, Wilde endured an upbringing that was anything but lavish, like most men from Tylorstown, from a young age he earned an extremely modest wage grafting in the Welsh coal mines. Capitalising on his exceptional boxing ability would provide Wilde with an opportunity to escape a gruelling life working in the pits.
Even in the earliest stages of his boxing career, it was abundantly clear that the Welshman's freakish punching power truly defied belief. Standing at just five-foot-two and rarely weighing above eight stone, it is fair to say, the devastatingly disproportionate knockout power he possessed has never been replicated.
The widely respected Ring Magazine attested to the power of Wilde in the most commendatory way possible, when they named him as the third greatest puncher of all time, it's perhaps a further testament to the explosiveness of Wilde that the only two fighters that the magazine deemed strong enough to be ranked ahead of him were former heavyweight champions, Joe Louis and Sam Langford.
In 1913, during only his third year as a professional, Wilde was simply unrelenting in his quest for victories, it is undoubtedly one of the most successful years that any fighter has ever experienced, the Welshman dismantled a staggering 30 opponents. The breathtaking movement and illusiveness of the flyweight fighter was an invaluable asset in helping him achieve such an astounding feat, it meant during his chaotic fighting schedule, he took shots sparingly and despite the best efforts of his opponents, he received very little damage during his contests.
It wasn't solely his movement that allowed him to compete at the highest level so frequently, his devastating punching power meant that his opponents were almost always stopped before they heard the final bell. Therefore, despite having an immense endurance and fortitude, on very few occasions was Wilde required to do a full nights work.
It's unsurprising given how much boxing fans fawned over the dexterity of the Tylorstown fighter, that he became synonymous with many laudatory nicknames, none of which were more befitting than "The Ghost with a Hammer in his Hand." Fans and pundits alike, referred to Wilde by this alias because of his slippery style and brutal one punch knockout power, it very much served as the perfect epithet to epitomise his unique style of fighting.
Wilde excelled in an era when achieving excellence was a rarity, not only did he acquire a plethora of honours in career, but he overcame excessive adversity to do so. Whilst serving in the army, he continued to compete and at the conclusion of his military service, he had won the Lonsdale belt outright. Furthermore, in 1916 Wilde knocked out the American fighter, Zulu Kid, to finally be given recognition as the flyweight champion of the world, to this day, many boxing historians and pundits regard Wilde as the greatest flyweight fighter in the history of the sport.
After dominating every challenger the flyweight division had to offer, Wilde went onto earn two magnificent victories against well respected bantamweight opponents. He felt this was all the evidence he needed to prove he was capable of challenging dangerous American, Pete Herman for the world bantamweight title in London. However, the fight was marred with controversy, Herman lost the title in precarious circumstances briefly before arriving in England, therefore, his scheduled contest was no longer for the bantamweight title.
Having hastily dropped the title he was scheduled to defend, it was incredibly alarming when the naturally heavier Herman refused to weigh in before his contest with Wilde, this drew many people to the conclusion that he was far heavier that his Welsh opponent heading into the fight.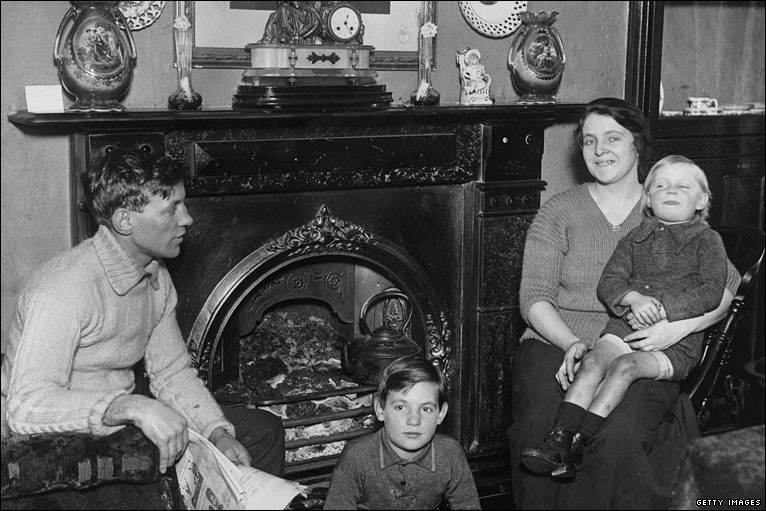 Prior to discovering that the Prince of Wales was at ringside for the fight, Wilde had refused to enter the ring until his opponent stepped on the scales. However, upon realising he was in the presence of royalty, with warrantable reluctance, Wilde entered the ring to take on the much heavier Herman. After displaying an immense amount of heart, Wilde capitulated in the 17th round, when a powerful shot from Herman knocked him through the ropes and gave him a severe concussion as he cracked his head on the unforgiving ringside floor.
The crushing defeat to Herman was only the second time in 133 contests that Wilde had tasted defeat, it led to him calling time on his illustrious career at just 29 years old, sadly though, two years after retiring, 'The Mighty Atom' was lured back into the ring to defend his title against the notorious Filipino Pancho Villa. Wilde went toe to toe with Villa for six rounds, but after a deep cut worsened, he suffered only the third defeat of his career in the seventh round of the fight. The defeat had repercussions on Wilde, who suffered serious memory loss in the aftermath of the fight, many even reported that he didn't recognise his wife for three weeks, thankfully after the bout he hung up his gloves permanently and never competed again.
Wilde's final years on the planet were engulfed in tragedy, in 1965 he was mugged at Cardiff train station, he was beaten so badly and never recovered from the despicable act, passing away four years later in Whitchurch hospital at the age of 76.
Not only did 'The Might Atom' achieve greatness, he achieved it at a time when greatness was almost an impossible status to reach. The Welshman paved the way for lower weight fighters to be main event stars. He was lightyears ahead of his time and a true pioneer for boxing, his status as one of British boxing's greatest ever fighters is hugely deserved and whilst there is only minimal footage of his career, what he did for the sport should never be taken for granted and should always be cherished.
LATEST BBTV VIDEOS