MCDONNELL: I'LL BE A CLEAR WINNER IN MONTE-CARLO… 
…but Solis vows revenge in World title rematch
Jamie McDonnell and Liborio Solis return to Monte-Carlo to rematch for the WBA World Bantamweight title on Saturday night live on Sky Sports from the prestigious Salle Médecin of the Casino de Monte-Carlo, and McDonnell has vowed to leave no doubt in the victory this time, while Solis is gunning for revenge.
McDonnell defeated Solis in November by scores of 117-111, 116-112 and 115-113, cards that prompted Solis' team to appeal the result and the WBA to order a rematch.
McDonnell was disappointed by some that thought the challenger had actually won the fight and the unbeaten Doncaster ace has been working hard over the last year to make sure that the rematch is a clear-cut win as he targets one last huge fight at Bantamweight before stepping up to Super-Bantamweight.
"I thought I boxed well against him," said McDonnell. "I knew it would be a tough fight but not as hard as it ended up being, I had to dig in a bit more but I was in control.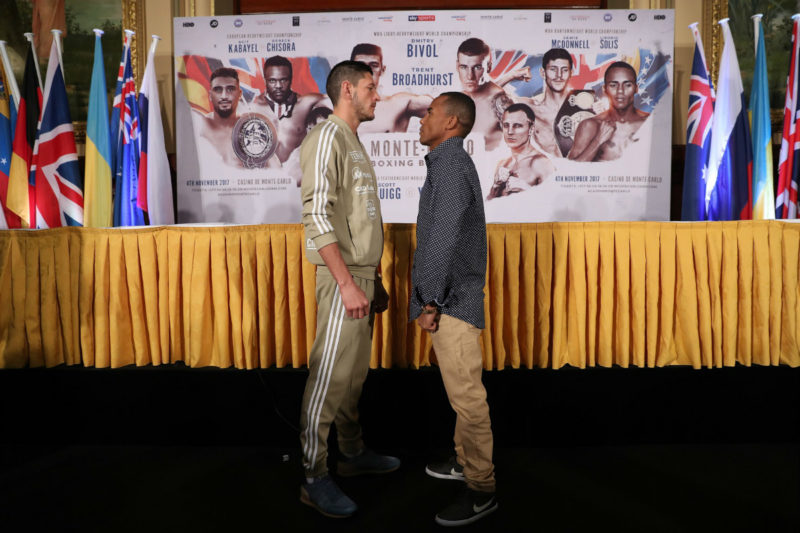 "I heard a lot of comments about it being tight and I was disappointed in them, I felt I ran the fight, there were tough spells and he caught me with some right hands and had good work rate, but I dealt with him and never felt in danger and he didn't hurt me. I thought I won be three or four rounds.
"I also know that I fought the wrong fight. I was sat on the ropes too much and I needed to be busier. I won't be taking any chances. I want to go in there, look good and get the job done. A stoppage would be great.
"People can see it differently but I believe I cruised through it, then I came out and some people thought he nicked it. That gets you down but people are allowed their opinions – this time there will be no doubt about me being the winner.
"I've been absolutely flying in this training camp and I don't think I've ever been on track with the weight as good as I have been.
"This will be the sixth defence and after I win I want to look for bigger things. Paul Butler is lined up for the winner and that could be a big fight, but Ryan Burnett is the WBA and IBF champion and that would be great and I could look to move up in weight.
"I'm big for Bantamweight and I've been saying for a while that I would move up, I'm staying here for one big fight before moving up and I do think that Super-Bantamweight would really suit me. I want to leave Bantamweight as the best but maybe I will need to look to make that step up if the fight I need doesn't come. I've been at this weight for a long time and it's hard."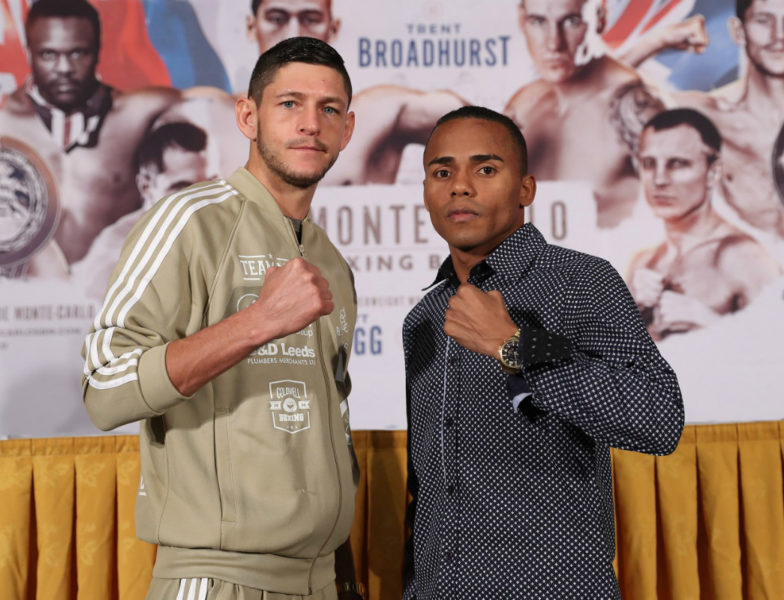 For the Venezuelan, Saturday night is the chance to gain revenge. Solis believes he did enough on the night to justify a victory in his favour and doesn't think that ring rust will be an issue as both men find themselves in the same situation.
"It was annoying that the rematch didn't happen quickly," said Solis. "But as much as the year out may have affected me it will have affected him as well so there is no advantage there.
"He may have been trying to avoid the rematch because he knows it was a robbery. He himself was surprised when they read out the verdict. I don't know why he's been avoiding me because if it were me I would have been looking for a rematch quickly just for personal honour. But he doesn't have anywhere to run to now."
"The English fans and the press said that I won, I got messages from them and, he looked totally surprised as did his corner when they read out the verdict. 
"I'm fired up to show that he didn't beat me. I'm not assuming anything though, anyone can have a bad night and maybe that was his bad night.  But now he has to show everyone that it was a bad night for him."
McDonnell and Solis clash on a stacked bill in Monte-Carlo topped by a pair of World title battles with Russian destroyer Dmitry Bivol making the first defence of his WBA Light-Heavyweight strap against Australian Trent Broadhurst while Scott Quigg and Oleg Yefimovych meet in an eliminator for the WBA World Featherweight title and Dereck Chisora challenges Agit Kabayel for the German's European Heavyweight title.
Ticket information and booking
Fights: seats start at €200
T. +377 98 06 36 36 – [email protected]