Much has been written and much has been spoken about the Matchroom show at Liverpool's Echo Arena and Frank Warren's show at Belfast clashing on the same date.
On a smaller scale years ago a similar experience nearly happened in the fair city of Liverpool and in a way I was involved.
Munro / Hyland Promotions had become Shea Neary 'The Shamrock Express' promoters. His first bout under that banner was at Chester's Northgate Arena. Now had come the time for Shea to top the bill at the Everton Park. His opponent was former British super feather champ Hughie Ford who had just given British light welter champ Ross Hale all he could handle in a title defence. I in a way had been instrumental in securing Hughie for the bout and Hughie's words to me were 'nobody gives Hughie Ford 7 weeks notice'.
However, as the promotion drew closer another promoter was in talks with a London promoter and they were thinking of holding a promotion on the same night.
I remember being with the Munro / Hyland brain trust in their office at the Liverpool Moat House. Ellesmere Port's Paul Lloyd was also in the Munro / Hyland camp and he was also a big ticket seller. My sentimets were with the fan base Shea Neary had in Liverpool and Chester and North Wales, plus Paul Lloyd's supporters, the other promoters would struggle. In the end Munro / Hyland's show went ahead, the rival promotion nd was binned. Shea stopped Hughie and went on to provide some great epic bouts. In fact it was a take off to a wonderful career in which a great friendship was formed for me with Neil Munro, John and Stephen Hyland, George Schofield senior and junior and Shea. I had a great friendship with all and the friendship is still with us today.
Now back to the rivalry of Mr. Hearn and Mr. Warren.
Let's look at the big boxing cities. In Liverpool it seems Matchroom has the edge with the Smith brothers, Tony Bellew and not forgetting those big ticket sellers Sean 'Masher' Dodd and Paul Butler. With Amir Khan coming into the equation it does look as if Matchroom has the edge.
However, Frank Warren also has two local Liverpool lads who would set that arena alight if and when the bout comes off, namely Liam Smith and James Metcalf. Okay it might be a bit early for Metcalf but that could happen.
In Belfast Frank Warren has Carl Frampton and with Josh Warrington and Lee Selby around Robin would be lucrative for both promoter and boxers.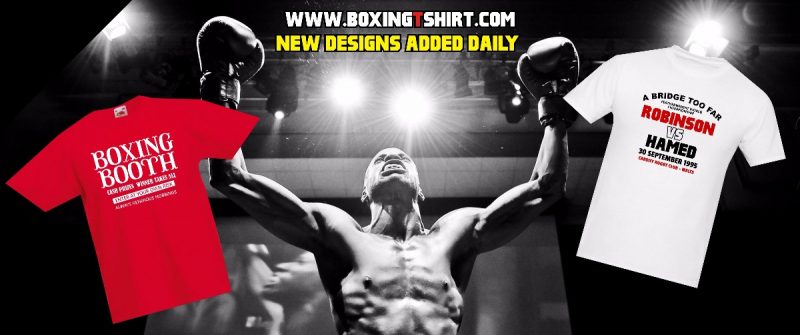 Eddie Hearn has another top class big ticket seller, Ryan Burnett. Ryan is talking about unifying the title. Well, Frank Warren has that WBO bantam champ Zolani Tete in his camp. Zolani has already made one big statement in Belfast and I for one would not put it past him to make another against Burnett. It would be an intriguing bout, the issue would be would Ryan be able to take away Zolani's south paw jab? Zolani, who comes from the townships, who beat a Mexican in Mexico in an eliminator and a Japanese in Japan, would not worry about facing Ryan in Belfast.
In Manchester Eddie Hearn has held sway with Anthony Crolla, Scott Quigg and the Smith brothers, plus some good undercard ticket sellers.
However one bout everyone wanted but we never got, Terry Flanagan vs Anthony Crolla seemed to be too much to ask for. Now Flanagan is boxing for the WBO super lightweight title and could become a two time champ, things could alter.
Coming through is a man I have always called a champ in waiting, Zelfa Barrett. This boy can become a mega star, there is no doubt in my mind. If this boy keeps his head out of the clouds and his feet on the floor, he could be up there with the legends of the game.
Another Manchester boy to watch, I don't know if he has a promotional deal with a big promoter is Lyndon Arthur, who I believe could be the top dog at his weight in time to come.
In London both promoters are even steven – both promoters are putting on shows in February featuring other promotional prospects so it's going to be interest. Is there a mega star amongst them?
In Wales, Eddie Hearn will have promoted two heavyweight title bouts with Anthony Joshua and Anthony could well end up holding 3 belts. However with the comeback of Tyson Fury, the balance could shift as after all, Tyson is the man who beat the man. So we have a very interesting scenario, as I feel Britain has some very talented young heavyweights coming to the fore.Barry McGuigan holds the edge in Glasgow or wherever in Scotland he wishes to promote with Josh Taylor, this boy looks something special.
Yes we are in an interesting time with the big two promoters going head to head.
However, I also look forward to the small hall shows as that's where the boys learn their trade.
One show that is a sure fire winner is the Black Flash Promotion at Bowlers, Manchester on 2nd March 2018.
The main event is a local derby pitting Matthew Ryan vs Dale Coyne, now this will be some bout as both boys are up for it. This is a 50/50 bout. Also on the show is the top prospect Lyndon Arthur and another boy who will be out to make a statement, Sean Ben Mulligan. Ben has got over his setback and is raring to go. – For ticket info contact: https://www.twitter.com/BlackFlashPromo
I had a wonderful time at the Collyhurst gym last Thursday. I love it when I see the lads train and it's meat and drink to me.
Yesterday I had a visit from my friend, that ultra talented boxer Danny 'Boy' Peters. I always say that Nigel Wenton and Danny 'Boy' Peters were the most naturally talented boxers since John Conteh. I was in the company and conversation of George Schofield about this one day and a
person said 'Were they that good?' I replied 'You had to see the moves to believe it!'.
There was another time at a show in Manchester and a man came to me and said 'I have been told to ask you a question' . I replied 'Yes, I'll answer it if I can'. He said 'You know Danny Peters, how would he have done against those boys?' I smiled 'They'd never hit Danny with a handful of rice. He'd have won'.
Yes we talked about old times and once more I was young again and I'd found an old photo of when I put the gloves on and Danny remarked how fit I was, and I replied 'You can kid Mother nature, but you can't kid old Father time'.
One issue that could be a big issue is on the clash of dates with rival promotions is if the trainer is training boys for both camps. He can't be in two places at once.
We know that a trainer and boxer have to gel, now where does that leave the trainer? Will he be accused of favouritism to the boxers who he is the corner for and will it leave a sour taste in the other boxer's mouth?
Until next time, good luck God bless,
Tommy Dix.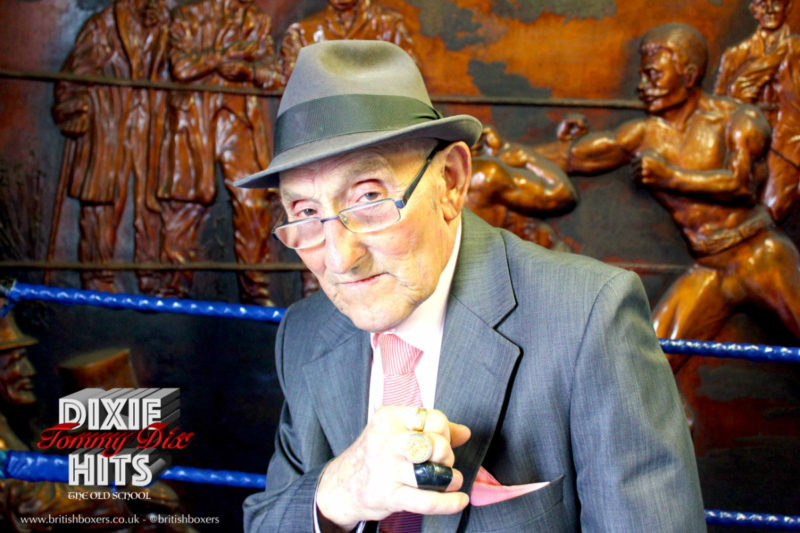 BBTV VIDEOS