Professional boxing returns to the Walsall Town Hall this Saturday evening where Errol Johnson's Black Country Boxing Promotions presents 'England Awaits.'
A local show packed with talent and not to be missed for small hall boxing fans.
On the bill…
Denny Ready For Title Tilt
Reigning Midlands champion Tyler Denny's is back in the ring for a 6-round tune up fight ahead of his for English middleweight title shot, but this fight would have been for the belt itself if he'd had his way.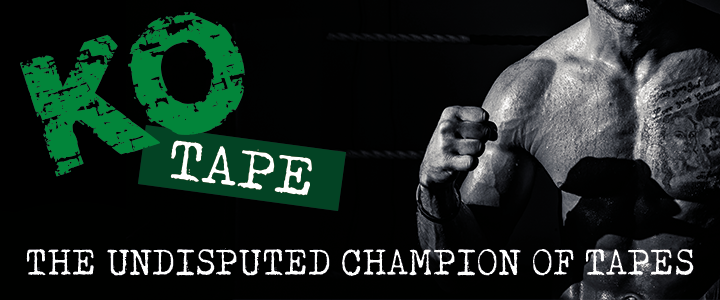 National recognition could indeed come Denny's way later this year, after the British Boxing Board of Control made him a mandatory challenger for the English crown.
Elliott Matthews vacating the strap has opened the door for Denny versus the formidable Reece Cartwright to take place by the end of October, subject to purse bids.
Denny first looks to record a ninth win from 11 pro contests in a keep-busy affair, with the area crown still in his possession after a fine points win over Tom Stokes last year.
The 26-year-old southpaw, of Rowley Regis, has calling for an English title opportunity for a while. Matthew Wigglesworth was proposed as an opponent, but turned down by the board.
Cartwright, from Leeds, has racked up 22 bouts of pro experience at the age of 24, with 21 wins and 12 TKOs to his credit.
The former IBF Youth boss has a blemish on his record, though, after he was shockingly downed by the unheralded Rafael Chiruta in less than a round last year.
Denny appreciates he needs to take his game to the next level and aims to show off his skills when it's once again fight night, at the venue where he claimed Midlands glory.
He said: "The question was asked about having it for the English on July 21 in Walsall. Cartwright didn't fancy it and I can understand that, on four weeks notice away from home.
"I'm not sure how it's going to work with the purse bids, I might even end up going up there to fight him, but I don't really care. I just want my chance.
"I'd box for it tomorrow, if it was down to me. I can't wait to step in there with such a big prize on the line. I'd fight anyone, anywhere for it.
"No one has asked for a Midlands title shot, either, so I'll keep hold of that belt until somebody does. It might be something to fall back on.
"I boxed at the start of May (six-round points whitewash over Raimonds Sneidze), but I'm happy to get in there again. That was at Walsall Town Hall, too.
"I think I proved against Stokes that the better the opponent, the better I'll perform. I'll prove that against Cartwright, after I've taken care of business on July 21.
"I've proved a lot of people wrong already, who didn't think I had what it takes to get this far. I want to carry on doing that."
Beech Jr ready to show off his own credentials
James Beech Jr is ready to show off his own credentials as the race for super bantamweight supremacy hots up in the Midlands.
The night before, the Midlands title will be contested at his weight for the first time in 14 years when two more undefeated prospects, Brad Foster and Leon Gower, lock horns.  
Beech will watch with interest the battle for the belt, the main event of another BCB bill in the Stadium Suite at the Banks's Stadium, Walsall Football Club.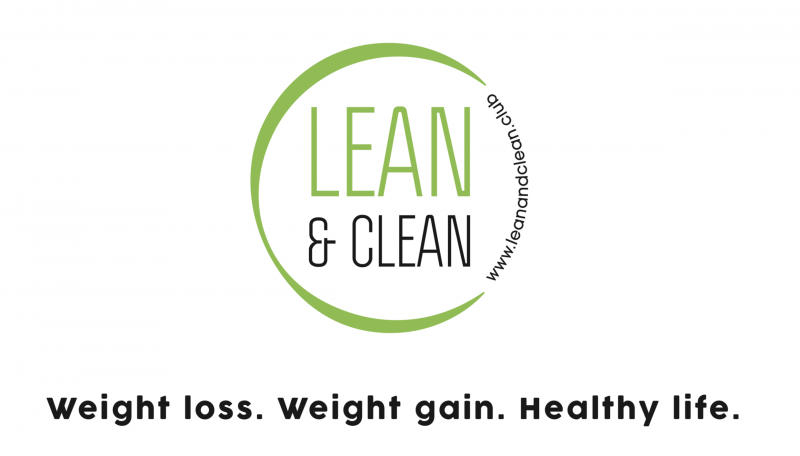 Not since the late Chris Edwards scored a second round TKO over Neil Read in September 2004 as that area crown been up-for-grabs.
Some 24 hours later, Bloxwich's Beech will climb through the ropes at Walsall Town Hall with the same pro record Gower possesses – six wins from six bouts – in a keep busy affair.
The 21-year-old already has an eight-rounder under his belt, claiming a British Challenge strap by seeing off Paul Gidney by a round on points in April.
The second-generation fighter is the son of Jimmy Beech, who laced on the gloves for 31 pro outings at lightweight between 1999 and 2008. He's coached by Peter Hickenbottom.
He's a graduate of Pleck Boxing Club, who he boxed for on 80 occasions with 50 wins. Beech has one TKO as a pro, having scored two as an amateur.
He said: "This camp has flew past, to be honest, it doesn't seem like that long ago I was in the ring, but I'm making up for lost time.
"I got cut in my last fight of 2017 and that kept me out of training until February, but it was like I'd never been away when I got back in there.
"Doing eight rounds for the first time coming back from that was a challenge, but I felt comfortable over the distance. I started slow, but I still felt strong and sharp at the finish.
"I wouldn't worry about doing 10, even 12 rounds, now. I just need the opportunity to do so and I know I've got the fan-base to sell lots of tickets.
"I've got this tick over fight on July 21, in the meantime, and I need to make a statement there. I can't afford to let anything stupid happen to me there, I've seen it happen before.
"Foster could only draw in one six-rounder (against Brett Fidoe) and, no doubt about it, that can set you back for a while.
"I'm looking forward to seeing him against Gower, I think it will be great to watch. Foster boxes like me, but he's more of a switch hitter.
"I've sparred with Gower and he's a strong kid. I can see Foster winning the earlier rounds and then Gower putting it on him later on, perhaps even getting a late stoppage.
"I'm not calling out the winner, but I'd put myself in with either of them if there was something good on the line. I'll take on anyone with a decent title.
"It could be Josh Kennedy (English), the winner of Martin Ward and James Dickens (British) or Ashley Lane (Commonwealth). They are all fair game."
Cooper Excited For Homecoming
Shaun Cooper's homecoming excites him as much as the bout itself as he prepares to box on his own turf for the first time as a pro.
The unbeaten 'Coalpool Warrior' will make the short trip to Walsall Town Hall this evening.
The 21-year-old lightweight is vowing to put on a five-star show after building up four wins from four pro bouts, since turning pro last year.
He turned over with a debut points win over Qasim Hussain and has since defeated Luke Fash, David Zubrzycki and Liam Richards over the distance.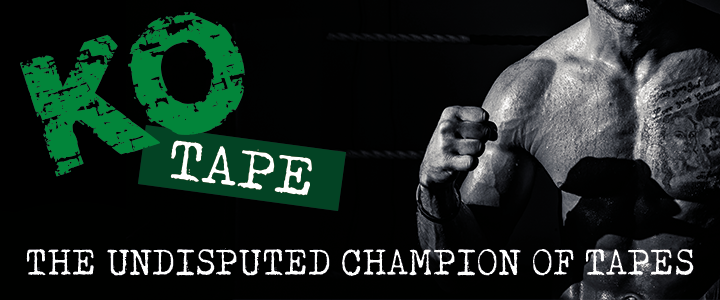 Only Zubrzycki – earning a share of the round – has stopped him winning a session, a trend Cooper is determined to repeat at the Town Hall.
His supporters and the people of Walsall will turn out in force to attend the bill, which Cooper reckons gives him all of the impetus he needs.
He's a graduate of Walsall Wood Boxing Club who he represented in 43 fights, winning four area titles in England Boxing competition. He's coached by Peter Hickenbottom.
He said: "I've been called 'the Coalpool Warrior' since I was a kid, because I was always fighting! I've been boxing since a young age.
"I'm ready for this one, I've trained really hard and it's a buzz to be boxing in Walsall for the first time as a pro.
"It's been Dudley and Birmingham for me, so far, and there's no place like home. It will be good to show the people at the Town Hall who haven't seen me box what I can do.
"I'm hoping this will be my last four-rounder, then I want to move on to six and then the title distances. I'd love to go for a Challenge belt at the start of next year.
"Hopefully, I'll get another one under my belt on July 21 and then I'll be straight back in camp, because you never know when I might get an opportunity.
"I'll take any chance, even at short notice, that's for something worthwhile because I'll be fit, in the gym ticking over. Just ring my manager, Jon Pegg, and we'll take it from there."
Ferguson Set For Debut
Saturday will see a new boxer take to the ring as Levi Ferguson is set to make his pro debut.
While breaking into the pro scene could cause some boxers to be nervous about the jump not only in level but also in the task that they will have to endure. 
However, Levi is confident in his pro debut telling BCB-Promotion's, "I am confident and also excited, it has been a long time coming, a lot of work has been put in at the gym and I am ready for this."
Making the jump to pro can be a difficult step, however, Levi stated, "I love to train and I love the sport, the intensity of the pros has come quite naturally to me.
"I got into the amateur side of the sport as a senior with the goal of becoming a pro after I had built up a base and gained experience."
With this being Fergusons first fight it could be natural for the Midlands fighter to go into it with some hesitation, however he told BCB, "I am confident and excited for the fight, it has been a long time coming.
"A lot of hard work has been put into this in the gym and I am ready for this next step."
When preparing for the fight Levi said, "I have been having regular sessions with intense circuits and I have had plenty of variety in my sparring.
When preparing this time, I have varied up my sparring and I have really focused on both my speed and my timing.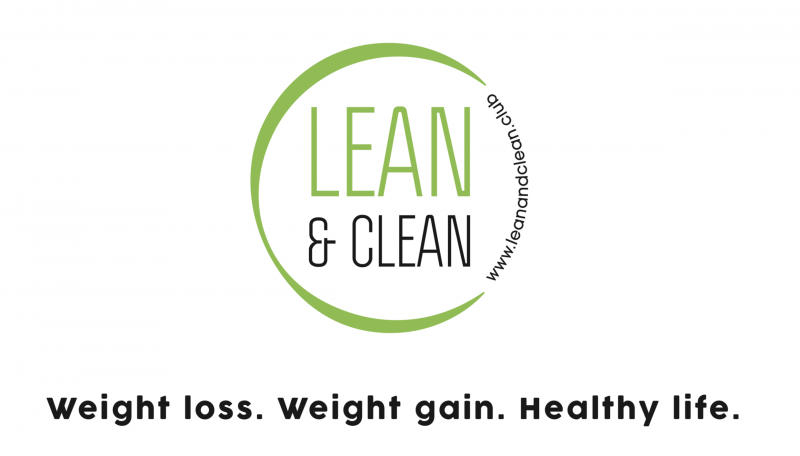 "I have decided to focus on these areas because I feel that, that is what needed improving as it will help me improve putting my combinations together."
 "The fact it has been held locally in my hometown of Walsall allow not only help with ticket sales but it also the local support to come and see.
 "Life is very short and I don't see why with hard work and dedication I cannot make it to the very top.
"I love the sport and I love all forms of combat training so that is definitely a helping hand.
"I believe I am supposed to be exactly where I am now and I am looking forward to what is ahead of me."
Ahmed Back In Action
Birmingham's own Ijaz 'Jazzy' Ahmed is preparing to fight in his fifth professional bout at BCB-Promotions England Awaits.
Ijaz is planning to bounce back after his last fight ended with the points decision going against him.
Ijaz spoke to BCB-Promotions about his upcoming fight on the 21 July.
Jazzy began by saying how he felt about the upcoming fight saying, "I am feeling confident and I feel that I can get the job done and that I will get the win.
"I am confident and if I stick to my boxing I will hopefully get the victory on the night."
Ijaz has not fought since his defeat on the 5 May, he reflects on it saying, "It was a bit of a hiccup on the journey to the top.
"In that fight I went in at the wrong weight due to the advice of my previous trainer.
"But I am now with Errol and his team and they have me in a proper training regime that gives me everything I need.
"That includes pad work, bag work, circuits and sparring, I am loving it here and I am getting the training of my life and that should hopefully show in the ring."
Since he moved to training with Errol Johnson at BCB Ijaz has reflected on his training saying, "It is more intense and more focused on what I need to approve on.
"There are a few things that I have been working on with Errol, Paul and the team and it has worked in training so hopefully it will be seen on the night.
"There is a lot more circuits involved but also a lot more gritting your teeth and getting on with it.
"I have done a lot of variety and that has included things that I do not enjoy but that is part of the job and you can see the impact of it on the night."
Ijaz Ahmed has the nickname of Jazzy, he told BCB-Promotions why that is the case and how it inspires him, "It has been with me for a while and it means courageousness if you are too look it up, it is one of the meanings.
"It means courageous and it is what I want everyone to remember me, as a courageous fighter that even if they get knocked down will get up and keep moving forward.
"I don't back down and I will keep moving forward regardless of what is being thrown at me and I feel that I am that kind of a fighter so the name fits."
Ijaz has not been on the pro circuit for long he talks about it saying, "It is not all that different but in terms of training it has picked up and I am doing stuff that I didn't do as an amateur.
"I believe that I have adapted well but it does take a while to get into the swing of things and getting used to it."
Ijaz feels confident in his boxing career but expressed the difficulties that a professional boxer can feel, "I would just like to say that as a professional boxer it is really hard to sell tickets and to get a decent number of people to come and support me.
"It is hard to get the sales and for a pro boxer without the sales you cannot fight so if you can come and support me then not only would it help me but you can watch a good night of boxing."
Tickets, priced at £35 standard and £65 VIP ringside, are on sale now from the Town Hall Box Office on 0845 111 2900. It will be £40 for entry on the door.
The Grosvenor Casino Walsall, on Bentley Mill Way, are the show's headline sponsors. They will host the weigh in and after-show party (over 18s).
LATEST BBTV VIDEOS