Gavin On Way Back To Best
Frankie Gavin feels like he's getting back to his best after shedding the pounds for his ring return in Birmingham next weekend. The homecoming hero is back in action with a six-round tune up at the Holiday Inn Queensway ahead of crunch time later this year.
He tops the bill of BCB Promotions offering on the Sunday afternoon of September 16, his first bout since June 2017. The second city show is titled 'Bilbao Bound,' a nod to Gavin's trip to Spain to challenge Kerman Lejarraga for European welterweight honours on November 17.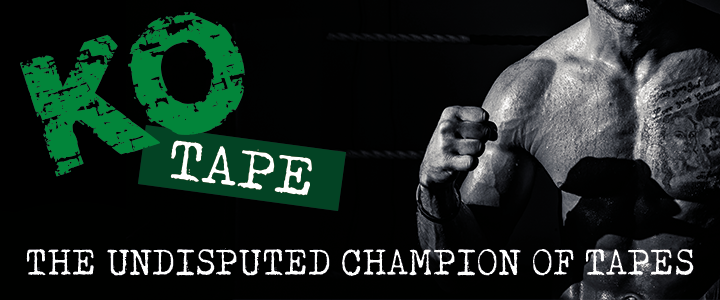 It could well be the 32-year-old's last crack at major honours, after an IBO world title fight with Bethuel Ushona that was set for Birmingham in March fell through. Fight fans in the UK have taken note of dangerous puncher Lejarraga, who wiped out British champion Bradley Skeete in two rounds of his last defence.
Gavin outpointed Skeete in 2014 and went onto challenge Kell Brook for the IBF world crown, which ended with him going down fighting in the sixth. It's one of only three defeats on the pro record of Gavin, who was later halted by Sam Eggington in the eighth of a thriller.
The downward trajectory of his career is now back on the up through the EBU and a second crack at the belt, which he was outpointed for against Leonard Bundu four years ago. An EBU EU title shot looked to be coming Gavin's way last year, but he's now been upgraded to full honours. A mooted grudge match with Josh Kelly has fell by the wayside.
He now has his own space to dedicate himself to boxing, opening up Frankie Gavin's Ringside Gym in Acocks Green. It's given him a new lease of life. It can be hard running a gym while you're still boxing but, in some ways, it's better for me. 'Funtime Frankie' is no more!" he told bcb-promotions.com.
"On some days, I'm there from 6am to 9pm, my gym bag ends up becoming my pillow! I train the lads who come in and I do what they do.
"I don't want to let the kids down at our gym who look me up to me, that's why I'm working so hard to get back to the fighter I used to be. I nearly called it a day. I've spent 15 months out of the ring and, at the start of that, I was out of shape and fed up with boxing. Now I've lost 3st and I feel great.
"There's no point in dwelling on the past, it's all about the future now and I've still got the chance to become the European champion. I was devastated that I didn't get a second world title fight, but this is the next best thing. It was me who got in touch with the EBU.
"I was mandatory for their EU title, but the money on offer was peanuts. My training camp would have cost me more than that. It was hard for me last year, I had people who hadn't done anything in the sport yet calling me out like I needed them to be relevant.
"The one I wanted was Josh Kelly, I agreed a deal with Eddie and then I never heard about it again. I was happy enough to take him on. There's a lot of fear around this Lejarraga and, there's no doubt it, he's a banger. He's got explosive power in both of his hands.
"I've taken note of what he did to Skeete but he'll find me a lot harder to hit, particularly with the things I've worked on under my new coach, Malcolm Melvin. He's got me moving again, punching from the pockets and using a tight guard. I can do all of this at speed. If I don't get hit, I won't get hurt.
"I've only been stopped twice and that was to big punchers, who have since gone up a weight. Both times, I sat on the ropes and got caught. I want to show my fans how good I'm looking again and I'll do that in Birmingham on September 16. It's still my city when it comes to boxing.
"I need to get the ring rust off and what better place for that. Then I'll go to Bilbao and bring that European title home to Birmingham."
The under-card for September 16's five-fight dinner show has been confirmed, with three other combatants occupying the home corner.
A pro debut will come the way of Gavin's chosen one Bradley' Bosh' Thomas in the super lightweight division where he started his pro career.
Fellow Brummie Daryl Pearce, from Rednal, steps in for his second paid affair. He arrived with a points success over Mohamed Mahmoud at welter in June.
Jordan Clayton, from Solihull, returns for his first ring action of 2018 looking to bounce back from his only pro defeat. The 24-year-old may be dropping to welter for title opportunities.
Reigning Central Area heavyweight champion Kash Ali, another from Birmingham, completes the under-card after an impressive TKO win over Dave Howe to claim the crown in March.
Tickets for 'Bilbao Bound' are on sale now, at £65 in the inner circle to include a two-course Sunday lunch or £35 standard. For more information and to buy, call 07900 741 617.