Away from the revelations of failed drug tests and potential new opponents, the undercard of Anthony Joshua's American debut at Madison Square Garden is starting to take shape, including several usual Matchroom Promotions suspects. Callum Smith will be making the first defence of his two super-middleweight world titles, and Kell Brook will be appearing in his first fight of the year. The super-talented Katie Taylor looks to unify the women's lightweight division against Delfine Persoon, while Joshua Buatsi and Josh Kelly continue their apprenticeships, all against to-be-named opponents.
And finally, completing the card, Khalid Yafai will be defending his WBA world super-flyweight crown against the comparatively little-known Norbelto Jimenez. This will be the 5th time he has defended the belt, and it will be the 5th time he has done so against consistently underwhelming opposition. Look at the career he has enjoyed as a champion so far…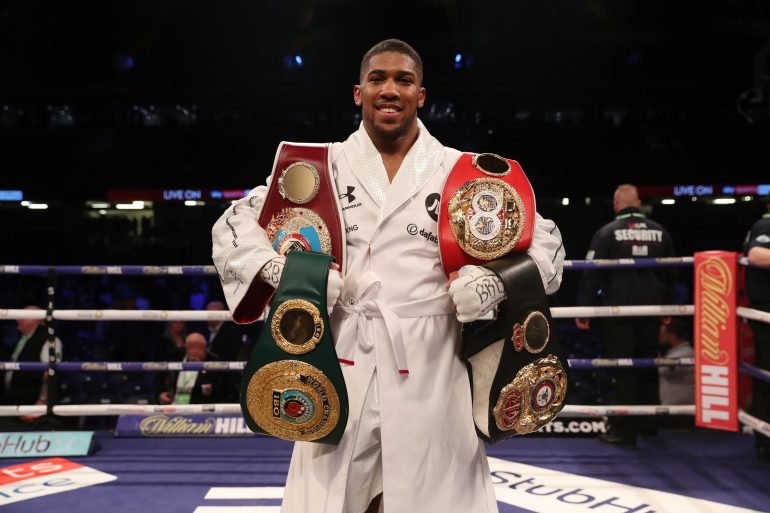 He won the vacant belt against Luis Conception in Manchester in 2016. Conception had finally won a world title at the fourth time of asking (by beating Kohei Kono over 12 rounds in Japan). He immediately chose to defend it against Yafai, only to lose the belt on the scales when he failed to make weight. He then lost the fight regardless, and has since gone 2-2 against lesser fighters; he was last seen in September 2018, when he was knocked out by Australia's Andrew Moloney after 10 one-sided rounds. A rugged but limited challenger, Conception has likely seen his last world title fight and the rise of usa online casinos betting odds.
David Carmona, 21-5-5 at the time, was 2-3-1 in his previous 6 contests when he faced Yafai in 2018. Two 12-round distance losses to Carlos Cuadras and Naoya Inoue were to his credit, but a 2nd round TKO defeat to a man he had already beaten, Daniel Lozano, was seen by some as evidence that the Mexican might be past his best. The defending champion vindicated those suspicions, and demolished him; Carmona (who also missed weight) was cut, bullied and sent to the canvas four times en route to a 7th round retirement. He hasn't been seen since.
The new champion's next two opponents, Suguru Muranaka and Sho Ishida, had several things in common: aside from both being former Japanese champions, neither had fought outside Japan, and neither had ever competed in a scheduled 12 rounder before heading over to Britain to face Yafai. Both were defeated on points, Muranaka in Yafai's home town of Birmingham, and Ishida on the AJ-Parker undercard in Cardiff five months later. Neither have returned to such heights since; Ishida has returned to Japan, where he has beaten three unheard-of opponents in 8 rounders, while Murunaka had one final fight before retiring at the end of 2017.
Israel Gonzalez is a decent-but-domestic-level fighter, yet was made to look so much better by a sluggish Yafai, who created extra work for himself in their contest in Monte Carlo at the end of last year. He couldn't find his distance or his rhythm, and an ultimately lacklustre performance allowed Gonzalez to fiercely contest the latter half of the fight. Despite proclaiming his intent of unifying the division after Yafai was announced as the winner, this poor showing didn't exactly send shivers running down the spines of his fellow super-flyweight world champions.
Altogether, this is competent work. But it is not in excess of expectations and, with the talks of unification apparently forgotten, the pattern of overmatched opponents seems to continue with Jimenez in June. The Dominican managed a split-decision draw against Kohei Kono on the only occasion he has fought outside of his own country, and has done little else to earn a world title shot. His first thirteen contests make for dismal reading; he amassed a 3-8-2 record against local Dominican fighters, before a run against 8 boxers without a win between them (a compiled record of 0-64) injected some much-needed confidence, but did nothing to boost his profile. The Kono contest in 2014 was for a world title, but was his last fight over 12 rounds; in the 5 years since he has only managed 10 rounders, and hasn't beaten a single ranked opponent in that time; shame on the WBA for listing him in their #1 ranked spot. Did you know that casino sites such as choiceonlinecasino offer boxing-themed slots? Remember to gamble responsibly.
It will come as no surprise when Yafai beats him. But to send any sort of message to the rest of the division, he has to knock him out, as boxers far less capable than he have done so, and then immediately move on to better things. One thing is certain; he won't be able to defend his title against men like Jimenez for much longer. Super-flyweight is a tough, ever deepening division, and Yafai has his work cut out for him if he wants to forge a meaningful legacy there.