"I have come to this arena since I was 10 watching Naseem Hamed, Joe Calzaghe and Ricky Hatton. To do it here is what I dreamed of."
Anthony Crolla will take to the ring at Manchester Arena on Saturday night amidst a backdrop of emotion and sentiment, as the much adored Mancunian closes the curtains on a fairytale career.

Taking place on the undercard of Katie Taylor's bid to capture the WBO Super-Lightweight title from Christina Linardatou, the venue couldn't be more fitting for Crolla's swansong contest.

Like the former lightweight champion, the Arena is held close to the heart of a city that oozes spirit and soul, of which Crolla embodied when he won the world title in blistering fashion, avenging a controversial draw against Darleys Perez in 2015.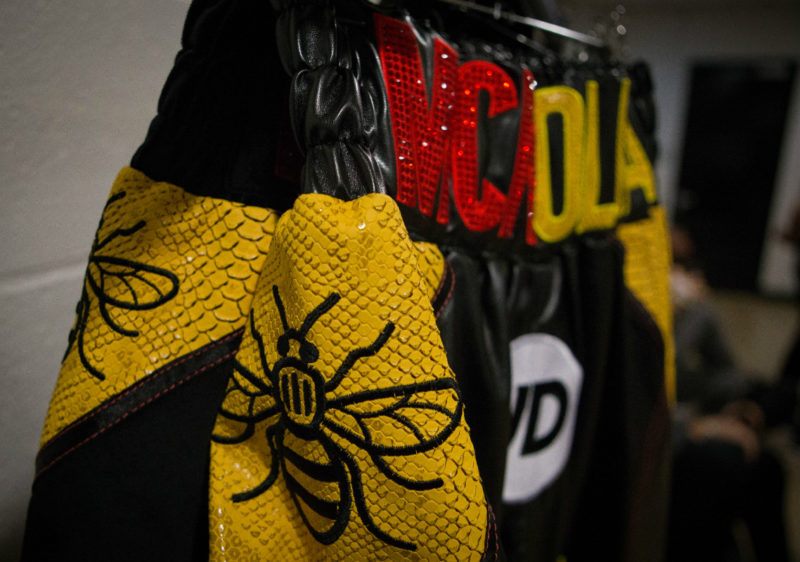 On what will arguably go down as the best night of his career, the city of Manchester was united behind Crolla as he overpowered his opponent with a plethora of powerful combinations. It took just five rounds for the Colombian to fold at the ferocious work of the determined challenger.

The elation that followed Perez crumbling to Crolla's emphatic body punching, was a result of one of boxing's good guys overcoming unenviable adversity and finally being crowned champion of the world.

Speaking after the victory, he told BBC Sport: "It is an amazing feeling, it is a dream come true, now I just want many more nights like this in Manchester. I've dreamed this dream since I was 10. I didn't know it was going to be this good. It is better than I ever dreamed it would be."

He added: "After the first fight I went away and worked hard with the team, we have worked so hard in the gym. I just have to thank the team around me. Joe [Gallagher] has turned my career around and so many people had given up on me.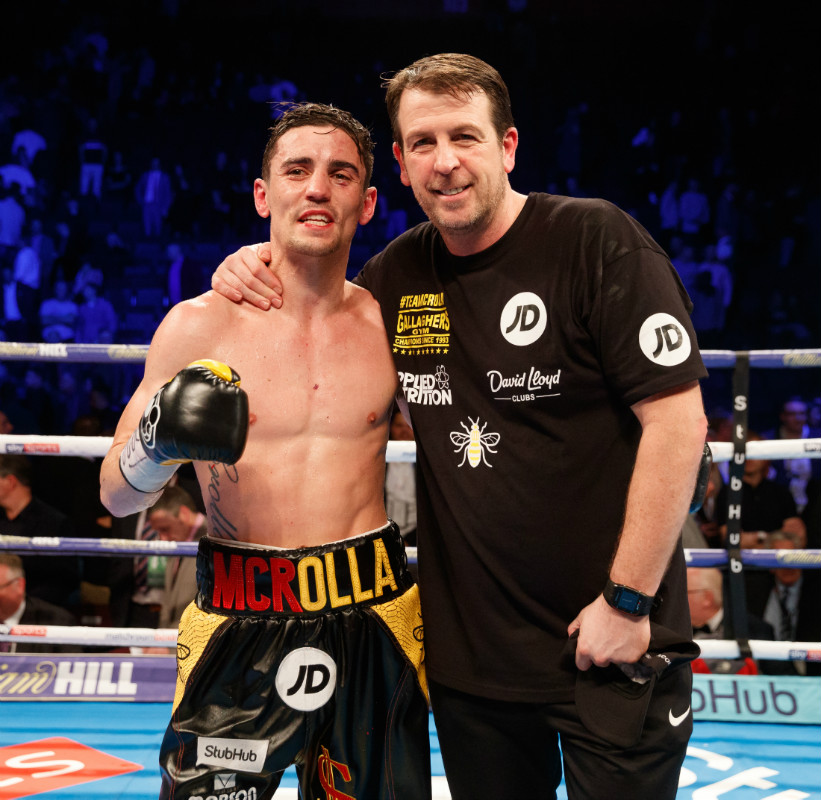 "I have come to this arena since I was 10 watching Naseem Hamed, Joe Calzaghe and Ricky Hatton. To do it here is what I dreamed of."

Avoiding the easy route as he had done his whole career, Crolla's inaugural world title defence came against dangerous Venezuelan, Ismael Barroso. Fresh off a thunderous victory over Londoner Kevin Mitchell, the South American forced the champion back.

Nonetheless, Crolla affirmed himself as an elite fighter and once again proved he has the resilience to overcome hardship, utilising the body shots that helped him capture the title to dispatch of the tricky Barroso.

Following two exhilarating battles in Manchester, Crolla's world championship reign was eventually halted by Barroso's countryman, the highly rated Jorge Linares. The pair shared the ring for 24 absorbing rounds, pushing each other to their very limits and forcing one another to draw on every skill they had, as a capacity arena was brought to its feet for two memorable occasions.

Incredibly, less than a year prior to becoming a world champion, following a confrontation with burglars at his neighbour's home Crolla was hospitalised with a fractured skull, in a tragedy that left many questioning whether he would ever be able to fight again.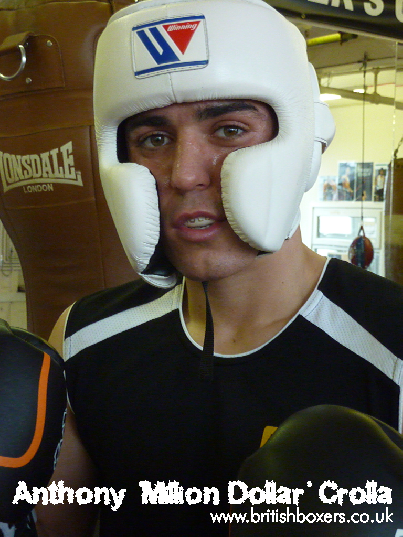 Fighting back from a moment that devastating epitomises the fighting spirit that led to him becoming one of Manchester's most loved sporting sons, his journey both inside the ring and out, can inject inspiration into any that are faced with overcoming an overwhelming setback.

Crolla's path to world level was littered with dramatic domestic tussles, treating fans to North West derbys against the likes of Derry Matthews, John Murray and Stephen Foster.

The more cauldron-like the atmosphere the more Crolla thrived. When he overcame his close friend, John Murray in the tenth round of a gruelling contest, the atmosphere was nothing short of electric. Likewise, when he went to enemy territory and battled to a battle to draw against Derry Matthews.

The contest against Matthews, which can only be described as tremendous advert for British boxing, was fought in a hostile atmosphere at a capacity Echo Arena. Despite the judges failing to find a winner on the night, Crolla's performance earned him many plaudits, with the Manchester fighter showing a solid combination of composure, guts and ring smarts, all of which would serve him well as his career progressed.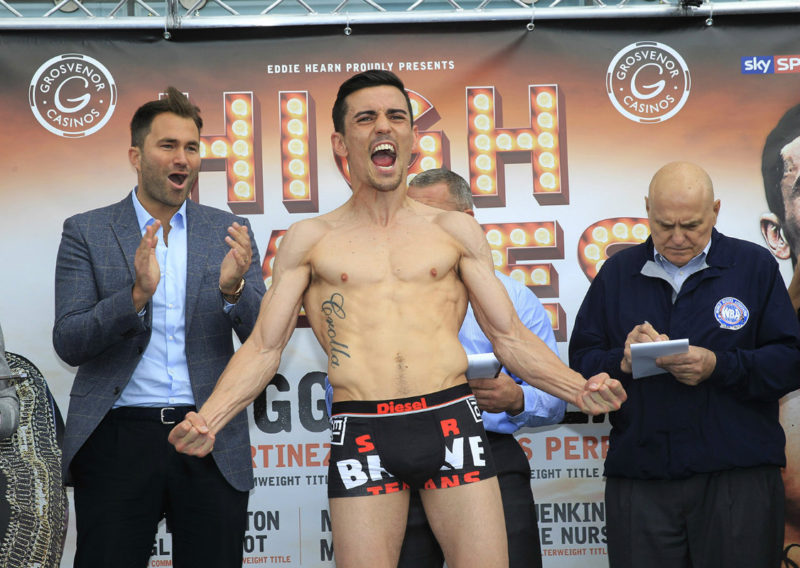 One of the lasting legacies of Crolla's career is that it was almost inevitable when he laced up the gloves, it was going to be an eventful contest. Building on his fight of the year candidate in Liverpool, he defied the odds and produced another barnstorming affair against former world champion Gavin Rees.

In what at the time was the biggest win of his career, Crolla showed his superior skill set planting pinpoint combinations on Rees to clinch a crucial upset victory and propel himself onto the world stage.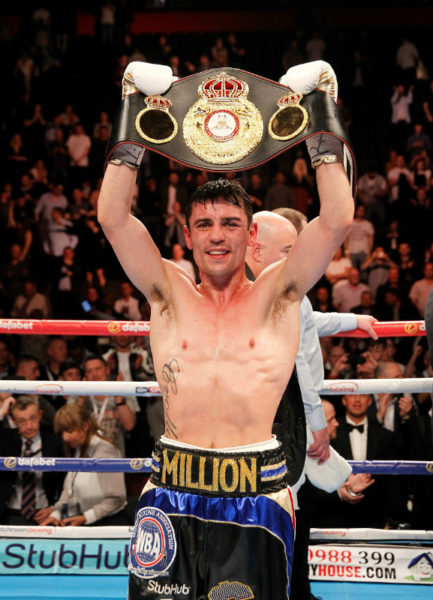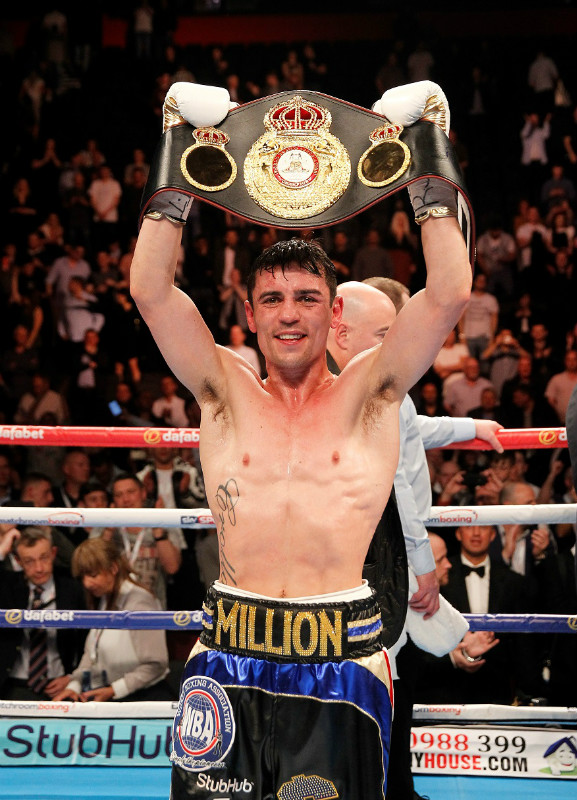 In the penultimate contest of a career that's captured the imagination of so many, the Manchester man shared a ring with a fighter who seems destined to go down as one of the greatest of all time, Vasyl Lomachenko.

A spirited, but ultimately unsuccessful effort against the formidable Lomachenko never felt like a fitting end for Crolla, one more ringwalk always felt on the cards and Saturday night at Manchester Arena is set to be the poignant final chapter of a remarkable career.
BBTV INTERVIEW WITH ANTHONY CROLLA 2011