Recently the Champs Camp Gym in Moss Side Manchester held a professional boxing night to remember founder Phil Martin, 25 years since his untimely death.
The Contender VIP show was a great success and many of the boxers Phil trained were in attendance on the night. The tribute speeches to Phil were hosted by longtime boxing correspondent and someone who knew Phil, Steve Bunce. The show was covered by BBTV.
During the Black Tie evening at the Hilton Hotel in Manchester, the guests were shown a tribute video to Phil which we made prior. This is the video above, we hope you enjoy watching it and I'm sure you will agree Phil Martin was a major influence in how modern day boxing has evolved.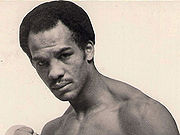 About Phil Martin, founder of Champs Camp Gym, Moss Side
The late great Phil Martin started a Boxing Club for local young people in Moss Side after the riots in 1981. He did this without any financial or public sector support, apart from help from the Co-op, who let him use derelict rooms above their store. Phil was formerly a light-heavyweight professional boxer and was the first black person in Britain to become simultaneously a registered professional boxing coach, manager and promoter.
Initially, he created a very successful amateur boxing club and then, with a capital grant from Sport England, made a purpose-built boxing gym, with the help of people who used the gym, some of whom were tradesmen, e.g. brick layers, joiners, plumbers, electricians, steel fabricators, etc. and local young people as labourers.
Phil had a vision that with so many unemployed young people in and around Moss Side it would be great to both motivate and mentor them to succeed in life and train some of them to become top class amateur and professional boxers. By the mid 1980's, the club had its first ABA finalist and by the end of the 1980's, the gym was recognised throughout the country as producing top class boxers, the best of whom turned professional under the 'Champs Camp' brand. One of the key factors in Phil's training was physical fitness, as he believed that if you were fitter than your opponent you stood a greater chance of winning; not giving your best was not an option.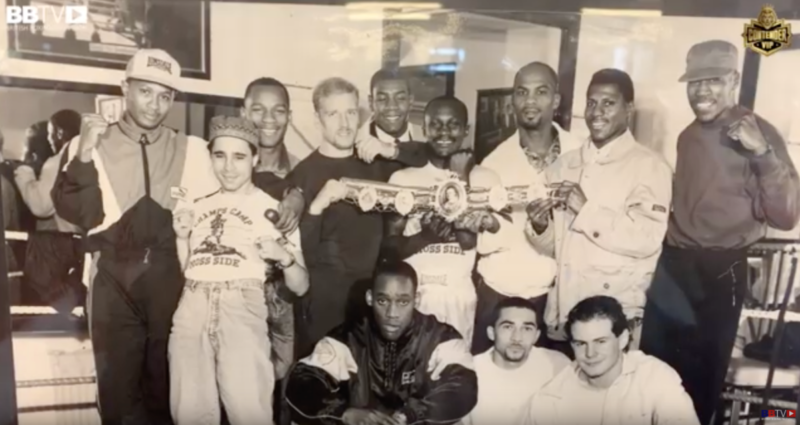 Over the next 10 years Phil built the most successful amateur and professional boxing camps in the UK and by 1993 he had four professional British Boxing Champions, Maurice Core (Light-Heavyweight), Carl Thompson (Cruiser weight), Frank Grant (Middleweight) and Paul Burke (Lightweight); Tony Ekubia (Super Lightweight) was a previous British Champion. During the same period, he established successful training schemes for local unemployed people, resulting in visits and acknowledgement by many central government ministers. Phil led by example and worked tirelessly to make the gym and his boxers successful and in the early 1990's purchased and renovated the whole of the building with grant aid funds to create a state of the art local fitness centre.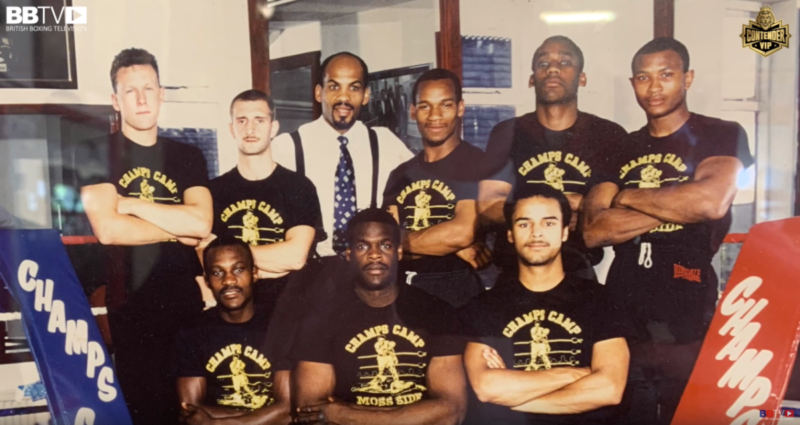 Sadly, at the height of this success, he was diagnosed with cancer and after a short time passed away on 27th May 1994. Phil was by then a legend both nationally in boxing and in the local community. His memorial service held at a local theatre was standing room only, to hear many extremely moving personal tributes by local people, not politicians.
In 1994, most of the professional boxers left to pursue their careers and after Phil's death public sector financial support quickly disappeared. The newly expanded gym had to be run by his wife Audrey and some of the young men he had trained and mentored. External bodies expected them to fail, but with Audrey Martin, Maurice Core and Ossie Maddix's determination and MCCR's support, it re-launched in late 1994 as the Phil Martin Centre, offering additional women and children's fitness activities and exercise related coaching training courses, but without a professional boxing structure. For the past 20 year it has been run by unpaid volunteers, who maintain the gym to this day.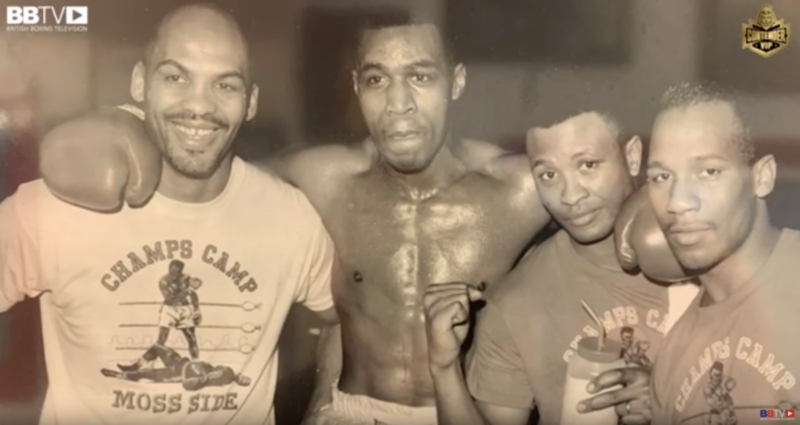 Audrey Martin also sadly died of cancer in in 2007, but by then she had successfully managed the gym through numerous crisis and established the structure for the gym to continue, as people worked voluntarily, following her example and as a tribute to her. Phil and Audrey gave so much over the years to help local people and charities, without any local political support or recognition.
Subsequently, Ossie Maddix moved on and Ensley Bingham returned to re-launch Champs Camp as a professional boxing brand. Maurice Core runs the gym, which is open to the public 5 days and 4 evenings a week for coaching and fitness activities, including Amateur Boxing and Martial Arts.
They still try to manage and run the gym as Phil and Audrey would have wished. They obtained grant aid in 2013, including another capital grant from Sport England, to renovate the boxing gym and replace some of the fixed exercise equipment, which had not been improved for over 20 years. Apart from helping to promote fitness in the local community, they hope to achieve future success in boxing to celebrate over 30 years' of achievements since Phil Martin first opened his gym.
RIP Phil Martin (5th April 1950 ~ 27th May 1994)
Thanks for visiting come back soon. Please Follow us on Social Media for future updates…
Instagram: https://www.instagram.com/britishboxers_bbtv
Twitter: https://twitter.com/britishboxers
Facebook: https://www.facebook.com/britishboxers
YouTube: https://www.youtube.com/britishboxersuk

boxing #britishboxing
LATEST BBTV VIDEOS