Occasionally in boxing the stars align and two fighters cross paths at what feels like the perfect time.
This couldn't be more so the case than when Khalid Yafai puts his undefeated record and WBA World title on the line against formidable former pound-for-pound king, Roman 'Chocolatito' Gonzalez.
Having captured word titles in four different weight divisions throughout a glittering career, the protege of Alexis Arguello was seen by many as the most alluring of a myriad of potentially defining opponents for Yafai.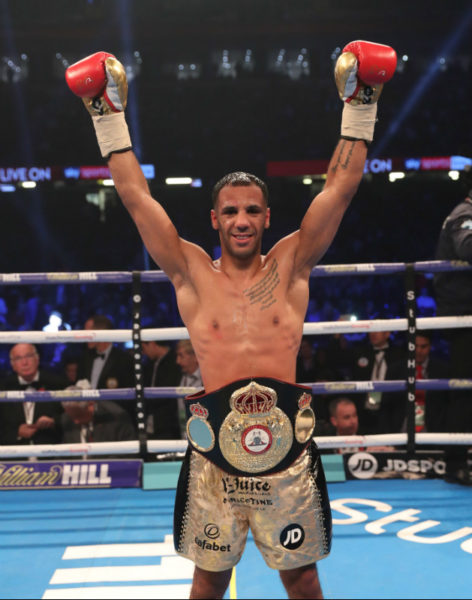 When the fight was announced, the former Team GB Olympian emphasised: "I wanted the biggest possible fight available and after the Juan Francisco Estrada unification fell through, I had the opportunity to fight Chocolatito, the former pound for pound king.
"Chocolatito is someone that I have idolized as I worked my way up to become World champion myself, so it doesn't get much bigger than this and it will bring out the best in me. I can't wait, it is a case of when idols become rivals and I am so honored to share the ring with him but also show the world that I am an elite World champion."
Seeing off Luis Concepcion with a resounding points victory in December 2016, the Birmingham fighter has gone onto record an impressive five defences, earning victories in Cardiff, Monte Carlo and Rhode Island.
VIDEO: Kal Yafai's last fight vs Norbelto Jimenez (full fight)
Nonetheless, as faultless as his career has been so far, it feels like 2020 has the capacity to be a defining year for Yafai, with a landmark victory in February likely paving the path to a unification clash against Juan Francisco Estrada.
The prestigious fights and decorated opponents that have seemingly circumvented him, thus far on his professional journey, would present themselves in abundance if he's successful in the ominous task of getting his hand raised on February 29th.
Although it's a bout that has always seemed in Yafai's destiny, a victory is far from inevitable. In 50 fights, Gonzalez has suffered just two blemishes, both of which were inflicted by Sor Rungvisai.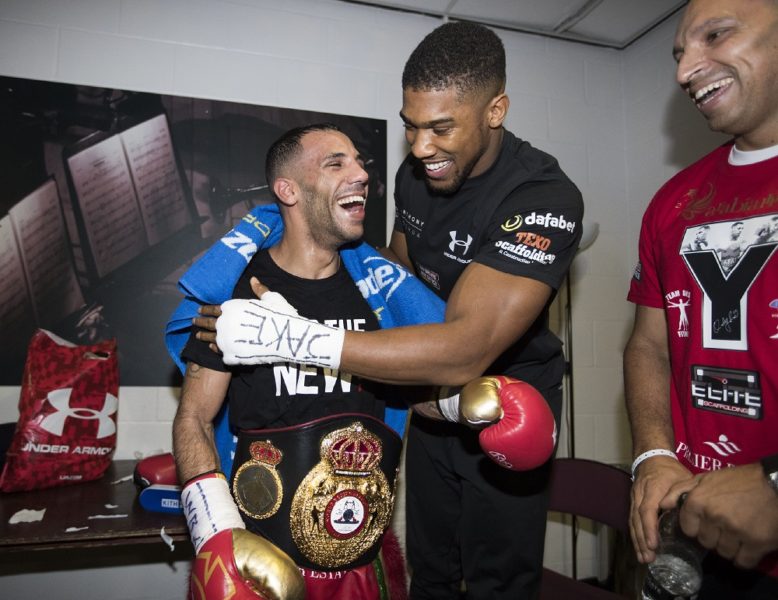 Consecutive contests against the Thai fighter left many pondering how much was left in the tank of Nicaraguan, fears that were only exasperated by the exhilarating and brutal nature of the two defeats. However, any trepidation on that front was eradicated with back-to-back stoppage victories to affirm his credentials and relevance at the elite level is still substantial.

Having already cemented himself as one of the greatest fighters of the last ten years, 'Chocolatito' looks to extend his legacy into a new decade. If he can hand, a slightly younger and seemingly far fresher Yafai his first defeat he propels himself right back into the picture for a megafight with Naoya Inoue.
VIDEO Highlights of Roman 'Chocolatito' Gonzalez' career
Highlighting his desire and appetite to once again become a world champion, 'Chocolatito' stated: "First of all, I would like to thank Mr. Eddie Hearn for giving me this opportunity to fight for the World championship.
"God has responded to my prayers once again. I want to thank God and Teiken foremost. Also, the Champion, Kal Yafai for giving me the opportunity to fight for the championship once again. I know this will be a very hard fight, but it will be worthy of all our efforts and determination."
Promoter Eddie Hearn also expressed his anticipation about the clash: "Kal Yafai has been waiting for an opportunity like this for a long time and now he gets it against a legend of the sport in Chocolatito. This card in Texas is going to be epic and you can expect Yafai v Chocolatito to be an all-out war."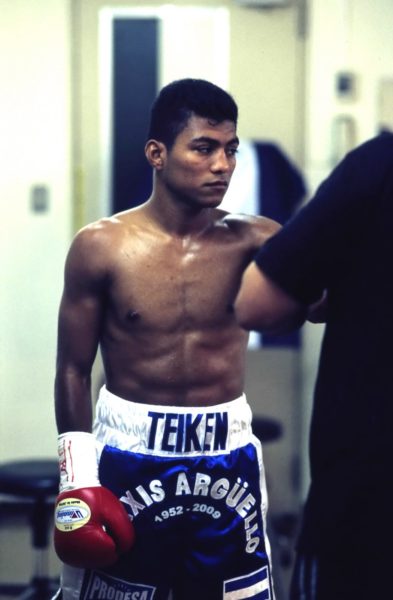 Undoubtedly, Yafai will have to be sharper than he was in his previous two bouts if he is to claim the scalp of Gonzalez, nevertheless the enticement of that accolade should serve as sufficient motivation for him to elevate his game and perform to his very peak.
His ability to dictate range and and set the pace of the action will be key if the champion is to retain his title. Finding a way to halt the relentless pressure and thunderous power of the North American, who will look for his taller opponent to slow down and wilt in the later rounds, is crucial.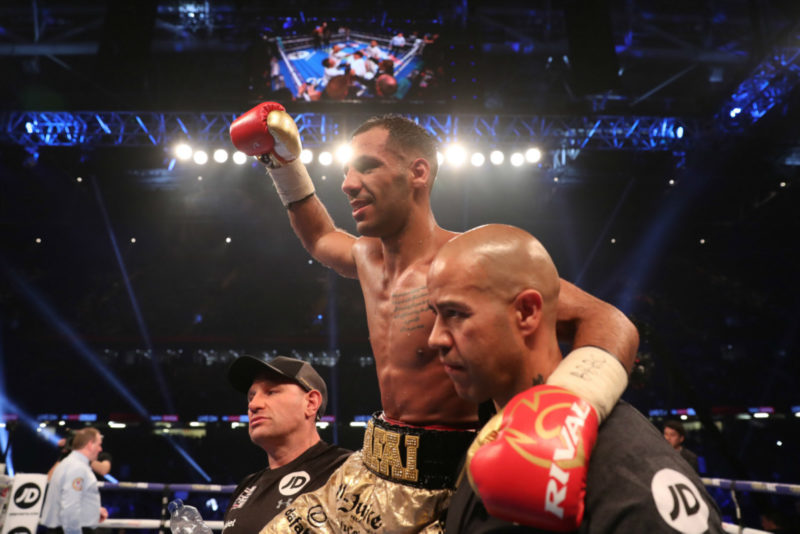 Whilst the match-up leads to very few formalities, it seems almost inevitable that Yafai will be taken to a place he has never been before, draw on his own desire and fortitude to break the will of a former champion who has seen it all before.
Furthermore, the 29th of February brings together two fighters that not only love to attack, but do so with an abundance of vigour and sublime ability to utilise angles, creating an immensely alluring prospect for fans, as it sets up a thrilling super-flyweight showdown.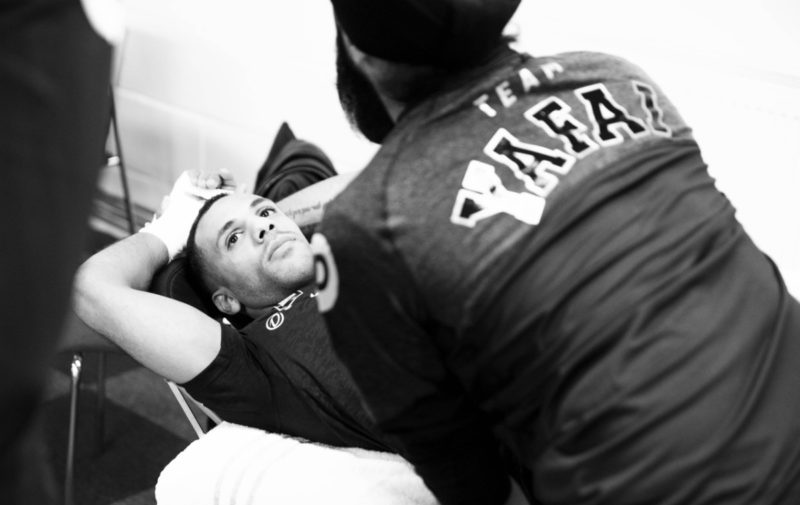 The significance of this fight is extremely difficult to articulate, for Britain's longest reigning world champion, a successful career and a dominant stint as WBA belt holder has all led to this moment. It provides a chance to step out of the shadows and deservedly revel in the accolades he deserves.
On the other hand, the stakes for Chocolatito are heightened by lingering doubts that he has never fully recovered after suffering devastating defeats. A victory, not only eliminates this idea entirely, but also sees him further enrich his decorated legacy in the sport.
Yafai and Chocolatito adds to an already enticing bill in Frisco, topped by the Welterweight showdown between Mikey Garcia and Jessie Vargas, with all-action Mexican Julio Cesar Martinez making the first defense of his WBC World Flyweight title against unbeaten Welsh challenger Jay Harris.