"It's always been a dream of mine to win the British title."
It's a story that has seen him set records and fight in multiple disciplines all over the globe, yet the next chapter in the journey of Chad Sugden may well be the most important so far.
Having already made plans to defend the belt three times, the former kickboxing world champion is in full acknowledgement that defeating Shakan Pitters for the Lonsdale belt will add an extra level of prestige to his already decorated resume.
Emphasising just how much it would mean to him, he told BBTV: "I believe it's a very prestigious title, all the best fight for it and most of them go on to challenge for a world title. I'm looking forward to getting in there and fighting for the legendary belt.
"It would be the biggest achievement of my career – I'm the youngest ever ISK Kickboxing World Champion and was ranked second in Glory, but this would be on a par with that.
"Before I get too excited though I have to get in there and do it. I also know I want to defend three times because I want to keep the belt as well, it's a nice belt and I believe other than the world titles, it's the nicest belt out there."
A plethora of combat sports make up the record of Sugden, however his passion for boxing is undeniable and made overwhelmingly evident by the portfolio of his icons he has inked onto his arm.
One of the most prominent is 'Marvelous' Marvin Hagler, a fighter who fittingly defeated the far taller Thomas Hearns in an explosive contest 35 years ago this week, "what a fight that was", Sugden expressed.
He added: "It's interesting actually, he (Pitters) said he aspires to be like Hearns and I thought well I have Marvin Hagler and Sugar Ray on my arm, who both beat him.
Interview with Shakan Pitters
"I've heard people say that if Hearns had the balance of Leonard he would have beat them all, but in my opinion if you're that tall you've got to lack in other areas, there will be something I can open him up with.
"I'm looking forward to it and if it's anything like the Hagler vs Hearns fight the fans are definitely going to be the winners.
"The fighters I have on my arm are the ones that really inspired me and inspired my style.
"Hagler and Leonard are greats and I've always watched their fights back, my dad was also a big fan of both fighters. (Muhammad) Ali for anyone is the greatest, not just his boxing but his personality, what he has done for the sport and what his character has done for the world.
"I have Floyd Mayweather, Mike Tyson and Manny Pacquiao, fighters I loved when I was growing up, Floyd and Manny are the best of this era that's just been."
Inevitably Sugden's passion for boxing has helped him through the current lockdown, not only continuing to train with his father and brothers, but also enriching his love for the sport with a host of documentaries, enthusiastically recommending What's My Name, Hands of Stone and Mr Calzaghe, which is based on another of his boxing idols.
As well as this, like many fight fans, the period of social distancing has provided him a chance to revisit some of his favourite bouts from the archives, Ward vs Gatti, Corrales vs Castillo and Froch vs Taylor to name but a few.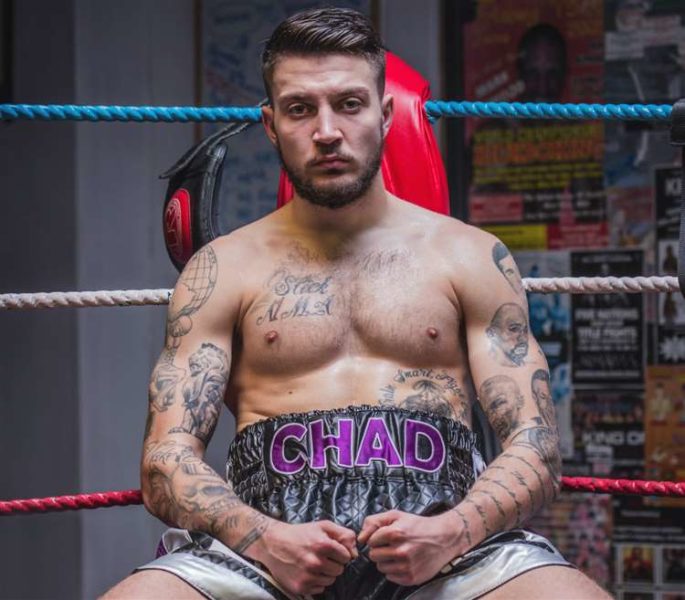 The UK's abrupt retreat into lockdown arguably couldn't have come at a worse time for Sugden and those set to fight on March 28th – given the hard graft of camp was almost behind them and they were very much on the home straight to fight night.
That being said, the temporary setback didn't faze Sugden as he remained unwavering in his mission to capture the British title: "It's one of those things that tests you as a character. It gives us time to taper down just a little bit and tick over until we get a confirmed date."
Sugden and his close knit team had left no stone unturned in their preparation for the fight, as he readied himself for the unique challenge of defeating Pitters, sparring a significant number of rounds with the highly-rated Hosea Burton.
"Sparring is what makes the training real," Sugden stated as he emphasised how pivotal sparring is to training camp. He continued: "Everyone to their own, but I don't believe you can gain the sharpness without sparring. I think you need sparring to keep yourself sharp and humble, because you're not getting hit in the gym otherwise."
Fight camp is something that Sugden has become accustomed to, having competed and trained all over the world, embracing a myriad of combat sports cultures during his career.
It's a journey which he credits with benefiting him as a coach as well as a fighter and in turn as he gains a deeper understanding of the sport from various perspectives, his ability and evolution as a fighter grows exponentially.
Despite establishing himself as a serious contender with strong credentials in kickboxing, the leap of faith into boxing was always a burning desire for Sugden.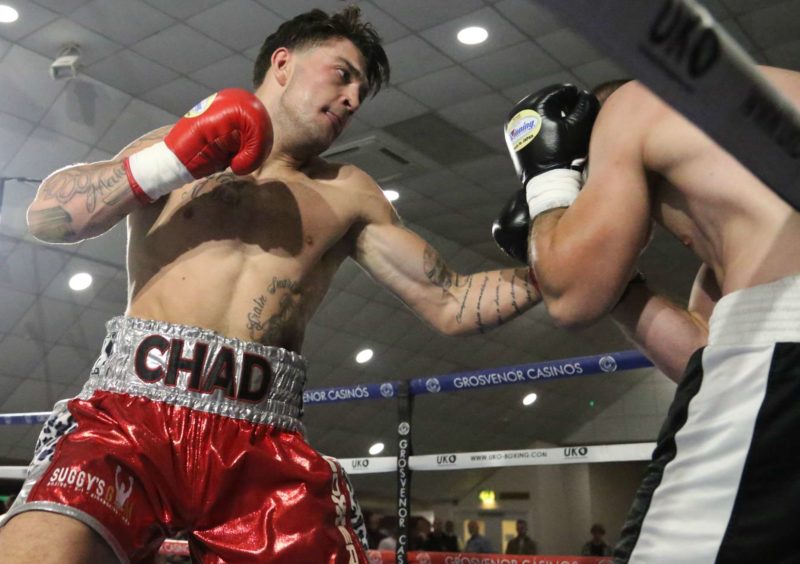 Looking back on the challenges of the transition, he revealed: "It was always on the cards, I always watched boxing and it was always going to happen. When I was 17 I had my amateur boxing card taken off me, because I had a kickboxing bout without a head guard and they assumed it was pro, but it wasn't.
"From then I didn't think I was ready to turn pro (boxing) at 17, so I turned pro in kickboxing. I entered an eight-man tournament with the best fighters in the country, I had only had three fights and no one was expecting me to win, but I won it.
"That set me up well for the international stage and I got signed by K1, which was a big thing and it sort off all made sense to say in kickboxing for a while, whilst I was fighting all over the world and getting the experience.
"The experience has really helped me, when it gets hard in a fight I look across and think he's only got a pair of gloves on and he can't kick or knee me, I've also been there and had hard fights."
A British title win will arguably be the most defining moment so far in his unique story and it's an opportunity he's eagerly awaiting to grasp.
"I can't wait to get in there and showcase my skills and what I have been working on. It's always been a dream of mine to win the British title. It's about taking the opportunities when I've been given them and I've done well in them fights, now it's my time to do it after a proper fight camp and people will see the best version of me.
"Shakan is coming to win and I'm coming to win, it really is a fight not to be missed."
Listen to the full interview here.
Follow Chad on Twitter
Chad on Instagram: @chad2slick
British Boxers Twitter