The public has always been split over championship heavyweight boxing. The 70's had Frazier, Ali and Foreman. The 90's had Bowe, Holyfield and Lewis. Today's blue ribbon division might not be as colourful as these two eras, but AJ, Wilder and Fury have managed to recapture some of the excitement dearly missed from this most explosive weight category.
We thought we might get the answer to at least part of the question of who owns the heavyweight division In February. Kenny Bayless waved off a hopeless Deontay Wilder in round 7 of his rematch against Tyson Fury.
But there is contentiousness bound up in claims of early stoppage. Even over substantial attire has been blamed for crippling the former WBC champion. And that is why Deontay should be given the benefit of a doubt for one of the top three spots over Dillian Whyte who has given us two lackluster performances in a row despite making lots of noise.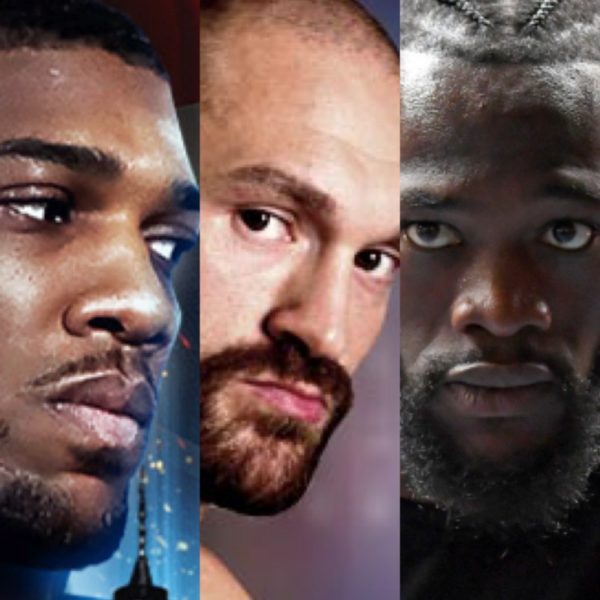 As boxing fans, at a time where we face the prospect of a period of doldrums-level activity (with only a forgone conclusion third bout between Deontay Wilder/Tyson Fury and an even less exciting Kubrat Puvlev/Anthony Joshua mandatory promised) we can still ponder upon the, "what if's and maybe's" amongst the heavyweights.
Has AJ lost his destructive edge? Has Tyson Fury looked good against poorly disciplined boxers? Perhaps Deontay really did have fatigued legs after his ridiculous ring walk costume? It seems with the multitude of factors at play in each fighter's game, none of us can really be sure who the best heavyweight is at this point…..even if some fans are vehemently concluding supremacy for their favourite.
But perhaps what it really comes down to, is the old adage: Styles make fights.
Each of these big men bring something unique to the table. Much like a game of rock, paper, scissors, we can see flaws in each man's game that one may be able to exploit, and the other may not.
Paper covers rock, rock pounds scissors and scissors slices paper.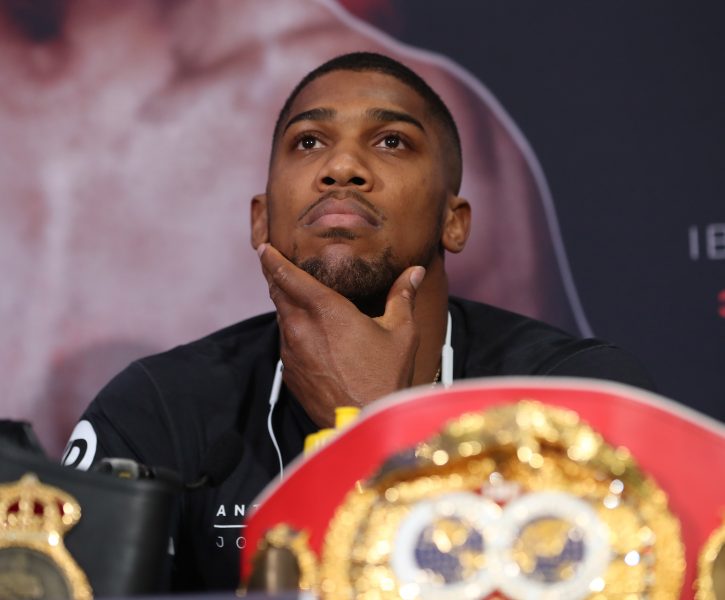 Rock- hard but guileless. Much like a solid lump of rock, Deontay wilder hits hard. He is known for one thing and that is to lay other men out. His athletic composition allows him to nail fighters with little to no finesse from 12 feet away.
His probing, range finding jab does little but anything other than to laser guide his smart bomb of a right hand. This can come in the form of a straight punch or an obscure overhand right that refutes any sort of traditional boxing guard. Bruce Lee once said, "I fear not the man who has practiced 10,000 kicks once, but I fear the man who has practiced one kick 10,000 times." And this rings true for the "Bronze Bombers" weaponised right hand. It is not a question of if, but it is question of when this thundering shot will land. Deontay Wilder has perfected this shot to the point that he can easily lose every round of a fight and still land it; which is an extremely underrated quality, even if it may be highly frustrating to boxing purists. Despite the beating he received in February from Tyson Fury, he should be considered the most dangerous heavyweight on the planet.
However, if you quell this rangey supersonic punch with 'in your face aggression' his many, many shortcomings become apparent. He lacks a consistent flow, he lacks a consistent rhythm, and he lacks many key combinations that should be in every high level fighter's tool kit. He is very vulnerable inside the pocket and lacks any sort of dynamic movement to get out of danger. He does however have a granite chin to last long enough to unload his ordnance, like we saw with his matches against Luis Ortiz.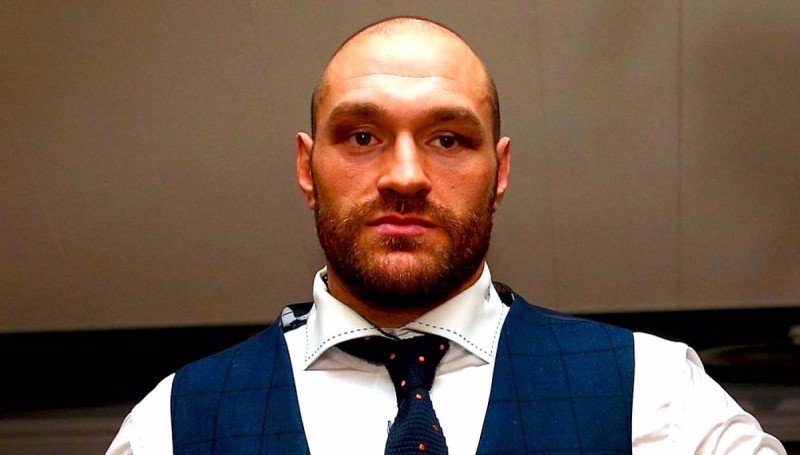 Tyson Fury, with his new found aggression from the famous Kronk Gym in Detroit, smothered Deontay Wilder's only credible weapon and became a nightmare for him. Fury has world class movement to get in and out of danger. For a big man he can fight on the inside, he has many many different combinations at his disposal and unlike many heavyweights he has a defensive and offensive rhythm which is a joy to watch. The new found aggression, along with his signature movement totally outclasses Wilder to the point that at times it looked unfair that these two men would share a ring at all. The third match is almost an open and shut fight. Wilder will wish he had worked on an effective jab or counter left hook a few times when he was knocking out soup cans in his first 30 professional bouts.
Paper- supple and dynamic but can be folded. Tyson Fury houses the most fluid boxing skill amongst the big men. His movement has flashes of Ali, albeit a bit more clumsy and stilted. His snapping jab, whipping hooks and befuddling movement unsettle his opponents, leaving them to think about the last 4 shots they had just received as they are getting hit by two more.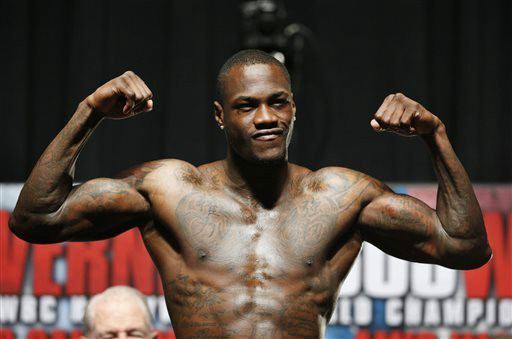 Although, "The Gypsy King" houses the best boxing skill and speed, there are flaws to his game. We see Fury roll punches dangerously inside the pocket, and often to the inside of a punch. Should a man who is 6 foot and 9 inches be rolling punches at all? Especially if he does not cover up immediately after? He very often gets clipped around the head during these rolls and we have seen this happen with shattering effect from Deontay Wilder in their first fight. Additionally, Fury sometimes doesn't snap the jab back to guard against counters, leaving his hands low and exposing himself to well-timed shots. We see this playout with a fantastically timed counter from Steve Cunningham (a borderline Cruiserweight) knocking down Fury years ago. Timing is Fury's weakness and it is not helped by the frequent showboating and hands behind the back. Would Anthony Joshua be able to utilise Fury's undisciplined movement to his advantage? Likely he would.
What we have seen with Fury is, he is a boxer who can move laterally around the ring effortlessly and use unorthodox head movement to confuse over aggressive fighters. But although this movement is the signature that wins him fights, it has led to lowlights in his career including comical slips and unnecessary damage. Frequently, when fighting off the ropes he succumbs to swiping hooks to the body and uppercuts on the inside (even his own).
AJ can time counters exceptionally well and has the boxing IQ necessary to navigate Furys jittery Movements. His ability to cut off and decrease the ring has been demonstrated on bouts with Dillian Whyte, Dominic Brezeale and Carlos Takam. This closing down of the ring would serve to upset fury's natural rhythm and ability to box fluidly from the outside and force him to fight. We have seen with Fury's bout with Otto Wallin, he can be damaged when pressed into a corner or on the ropes and unable to use his floating style. It is when AJ has his opponents against the ropes that we see his most overwhelming knockouts.
Unlike Deontay Wilder, AJ has a vast array of tools he has gathered from tough battles. He has made adaptations against fighters in the middle of fights in which he was under pressure such as his bouts with Joseph Parker and Alexander Povetkin. He has made adaptions like switching guards, pulling certain shots which had not worked and changing up range between rounds. His one defeat came almost out of the blue and he came back and adapted against Andy Ruiz in their rematch. This ability to adjust is Anthony Joshua's weapon against the unconventional Tyson Fury. Armed with this, along with his excellent timing, a devastating uppercut can land from AJ, a punch that can creep under Fury's chin when he is backed against the ropes.
Scissors- sharp and precise, but can be blunted under pressure. The methodical and tight Joshua knows how to box. He easily has the most impressive resume of the three having fought all but a few available big names in the heavyweight division. He won gold and immediately went on a Mike Tyson-esque rampage on the British and European boxing scene before Kayooing Charles Martin to become a World champion on his 15th bout. He has consistently fought credible opponents that have been around contender and gatekeeper level of the division and uses the basics of boxing very well.
When Anthony Joshua dismantled former 2nd longest reigning heavyweight champion, Wladimir Klitchko, in one of the best bouts that the sport has seen amongst the big men in recent years, he seemed to have absorbed many of Wlad's attributes. Unfortunately, not all of these are good. The blood lust seems to have drained and we have seen in more recent bouts he has pulled a lot of punches, much like the sometimes punch- shy Ukrainian. Recently, when faced with an opportunity to get rid of an opponent, Joshua steps back to assess and surreptitiously paws in a jab and backhand. We used to see a flurry of calculated hooks and uppercuts that would snap the opponent's heads back before sending them to the canvas. This is not to be confused with careless aggression, but controlled finishing of an opponent which we were used to seeing with AJ.
Unfortunately, this criticism of Joshua was heard loud but not clear when he fought Andy Ruiz who he looked to finish but was undone by slow hand speed and inaccuracy when fighting on the inside. He sought to prove the doubters wrong that he still had a killer instinct, but the precision was lacking.
Joshua has been criticised for being tight in his movements since that tumultuous win over Klitschko. We often see Joshua in a high constricted guard which narrows his range of movement in his upper and lower body making him a very large, sometimes stationary target. His muscle bound physique can often be restrictive against fast fighters. He looked tight and nervous in his rematch with Ruiz, who only for the fact he was tremendously out of shape, could not take advantage.
If the fight between Wilder and AJ was ever made, "The Bronze Bomber" may separate the WBA (Super), IBF, WBO, and IBO titles from the unified champion again. It is imperative that any of Deontay's opponents should laterally move to his left and out of the way of the biggest weapon in boxing, his right hand. We have seen Wilder knockout 41 of his 42 victims, most of which fell to an almighty right hand set up by a range finding jab. It is a simple but effective blueprint to detach a man from his conscious. Many of these fighters had a high guard up, like Bermane Stirverine in their 2nd bout, who fell twice after enduring enough Newtonian force on his gloves. Deontay's ability to punch through guards and traverse 12 foot in one leap means his athletic ability overpowers boxing IQ alone. It is speed and movement that keeps you safe from the touch of death from Wilder…..for a while. Luis Ortiz managed to do this by moving to Deontay's left in his southpaw stance until Wilder eventually timed him in both their fights. Even Fury with his vastly superior movement found that you cannot keep away from it for 12 rounds. But by combining this lateral movement with aggression to subdue Wilders range is how any big man beats him. A tentative and immobile Joshua would give Deontay too much space; space which Wilder will fill at some point with a leaping bomb.
This article might even seem like it doesn't provide enough credit to the amazing performances the three at the top have provided. Regrettably, we will have to continue squabbling over who the real king is until we see all of them fight each other. Until then, a game of Rock, Paper, Scissors seems like as good a method as any to determine who is at the top.