Sunny Edwards defends his IBF world title this Saturday 11th September against Jayson Mama in the Copper Box Arena in a fight that promises much.
After years of seeking out the stars of the flyweight division, Sunny Edwards is now the one being hunted. His clinical dismantling of Moruti Mthalane earned Edwards the IBF world title and installed him as the number one flyweight in the world. It was one of the performances of 2021 so far.
Many boxers would have seen a world title triumph as their pinnacle but Sunny has made it clear he wants more. As Sunny said to Queensbury Promotions recently:
"Complacency is the killer of dreams".

Sunny Edwards in an interview with Queensbury Promotions.
….and for Edwards those ambitions remain lofty. The IBF belt remaining in his front room, unboxed the flyweight doesn't see the need to frame it until the belt is retired. And that could take some time with the Croydon man targeting fifteen to twenty world title fights and future moves to super-flyweight and even bantamweight.
The nature of being a lighter weight fighter means a world champion is never far from a tricky defence. Jayson Mama looks a fighter in that vein. Sixteen victories with zero defeats, he boasts an identical record to Edwards but has nine knockouts to his name (Edwards has four).
Jayson Mama – an unknown entity
It is difficult to gauge the threat that Mama will cause to Edwards, with little by way of opponents of decent standing for the Filipino. This is Mama's first bout outside Asia. A knockout win against former minimumweight world champion Ekkawit Songnui is the standout performance but that came against a fighter offering little resistance, with Mama's opponent asking the doctor to stop the contest.
Mama's most recent outing was behind closed doors against Romshane Sarguilla, a compatriot who came off the back of four consecutive defeats. Interestingly that day Mama boxed off the back foot and picked his opponent apart, keeping his hands low throughout the contest.
It is interesting because much of Mama's criticism of Edwards comes from a perceived refusal to engage with Moruti. Mama wants Edwards to stand and fight or at least that is what he has said to the media. If Mama goes looking for Edwards and continues to keep his hands low, as he also did against Songnui it is difficult to see the champion not punishing the challenger. If Mama instead tries to box once more off the back foot then with two natural counter-punchers it could be an intriguing fight, though one which may not necessarily be one for the casual boxing fan.
Mama is certain:
"I will be a world champion on September 11th"

Jayson Mama speaking ahead of the Sunny Edwards fight.
With two confident fighters both believing they can't be beaten this can't be anything but compelling. A 25-year-old Brit with the world at his feet hoping to one day reach the moon, against a 24-year-old Filipino determined to bring him crashing back to earth.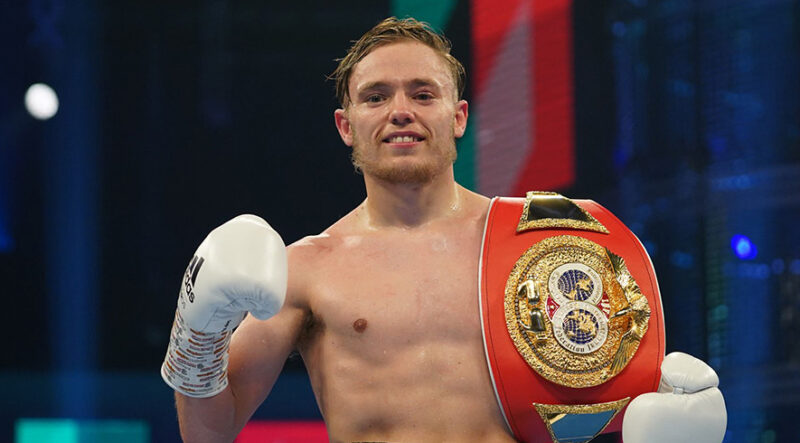 Edwards's unpicking of Moruti Mthalane was immaculate. If he is to become the greatest lower weight boxer Britain has ever produced Jayson Mama will be but one difficult defence in a catalogue of classics.
Where would Edwards go next?
Should Edwards negotiate Mama, I expect to see Sunny take on Julio Cesar Martinez. That grudge match is long in the making ever since the Mexican's low blows against his brother in August 2019. Despite different promotions (Queensbury Promotions – Edwards, Matchroom – Julio Cesar Martinez) that has to be a fight that will be made and would make money.
Before that Edwards must prove his class against Mama and back up bold claims with another impressive performance.