It has been some time since Matchroom Boxing announced Dillian Whytes return on October 30th at the O2, London, and fight fans have been patiently waiting for the confirmation of his opponent. The general consensus amongst fight fans was the front runners included Chris Arreola, Charles Martin and Jermaine Franklin. However, in a quick turn of events the confirmed opponent is Otto Wallin; another tough test for the Bodysnatcher.

On the same day of Dillian Whytes announcement, Matchroom also announced another Heavyweight showdown in the form of Parker Chisora II, live on DAZN at the Manchester Arena, 18th December. After their first fight behind closed doors in May, they will be out to roll the dice again after some viewed their first fight as a controversial one; some felt Parker won comfortably, others felt the victory should have gone to Chisora.
What's next for the Heavyweights?
We seem to cross this bridge a lot with Dillian Whyte. He has been the WBC Interim Champion for a long while, with the glimmering hope still there that he will fight for the title in the not so distant future. After Tyson Fury added Dillian Whyte to his list of opponents after the Deontay Wilder trilogy, Whyte will be hoping for that fight next. However, Fury wants that fight in December and with Whyte fighting 30th October, it will need to be an incredibly quick turnaround to get that fight made.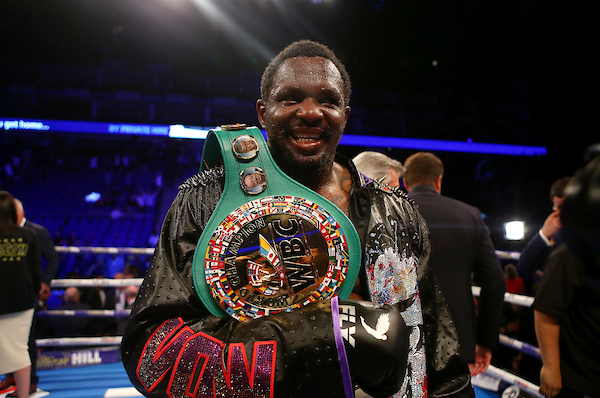 If the Tyson Fury fight isn't next, who should Dillian Whyte be looking ahead for? In all honesty, the opponent in front of him October 30th is a tough one in the form of Otto Wallin; 22 Fights, 14 KO's and only one defeat to Tyson Fury, Otto Wallin is a live and game opponent. He gave Tyson Fury an incredibly tough night back in September 2019 where he cut Tyson twice badly over the same eye. He took Tyson Fury into deep waters. Dillian Whyte needs to ensure his sole focus is fixated on Wallin before even contemplating who's next.

The situation between Joseph Parker Vs Derek Chisora is different however. After their first fight back in May, it didn't really seem clear as to what or who would be next for either man. After the victory, Parker could have faced somebody else in the WBO Rankings such as Andy Ruiz Jr, Michael Hunter or Luis Ortiz, with Derek Chisora aiming for another crack at a big payday through facing opponents such as Zhilei Zhang, Robert Helenius or Marius Wach. But if the demand is there for the rematch, then they may need each other more than we realise.
Anthony Joshua Vs Oleksandr Usyk will clear the WBO situation up in the coming weeks, with Joe Joyce looking as though he will be next on the WBO Mandatory list, but should Parker or Chisora be looking at this fight as a next step? Time will tell after their heavyweight rematch.
Watch Whyte Vs Wallin (October 30th) and Parker Vs Chisora II (December 18th) live in the UK on DAZN.