Claressa Shields has responded to comments made by promoter Eddie Hearn regarding drug-testing procedure ahead of her huge middleweight showdown versus Savannah Marshall.
Hearn referenced the American in an interview with Boxing Social whereby he was discussing the circumstances surrounding Conor Benn's 'adverse finding' in a Voluntary Anti-Doping (VADA) test last week.
"Marshall against Shields, is there VADA testing? I'm 99% sure that there isn't. Because normally [VADA] will announce on their Twitter page, 'welcome to the VADA programme'. That means that Claressa Shields has not been tested for this event, because she will only be tested by UKAD, but UKAD won't be testing her when she's in America. By the way, I'm sure that Claressa Shields is a clean athlete."
Shields fired back on Twitter in several posts which included documents proving her admission into VADA as well as two emails confirming two negative results from tests taken in July and August respectively.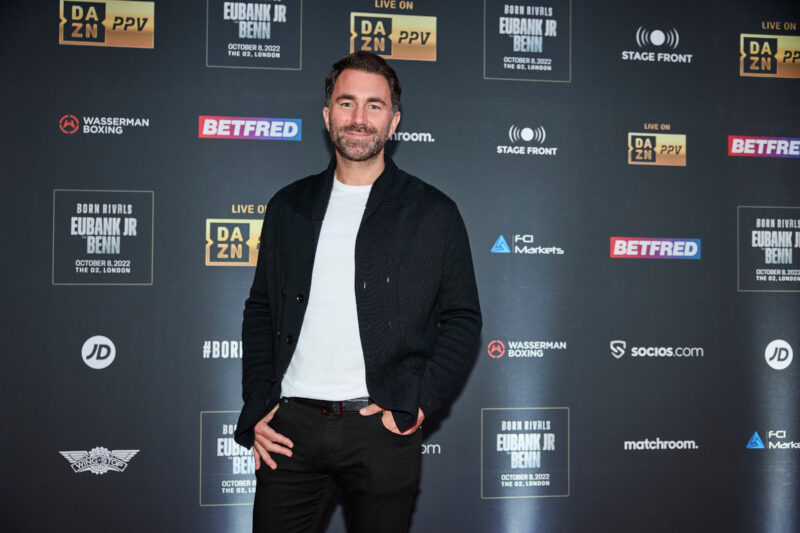 "I'm sorry to burst your bubble Eddie Hearn but me and Marshall have been getting randomly drug tested for the past 3 1/2 to 4 months leading up to this fight by VADA testing ! Don't be mad cause you wanted a fighter to risk their life against your fighter for a payday! Loser! [in reference to the situation with Benn].
"It's plenty more of these negative tests Eddie Hearn [with documents proving negative tests attached] READ ALL ABOUT IT! Keep the GWOAT name out of your mouth if you don't have facts! Now you look even more STUPID! Don't need an apology but I've been drug tested for all my undisputed matches!"
VADA's Twitter account confirmed Shields had been enrolled in their testing programme since July 11th 2022 for the Marshall fight shortly after Shields' outburst. This however only prompted another tweet from the three-division champion.
"Another one Eddie Hearn! Imma need you to speak the real and don't every try and come for my legacy with no lies! Clean athlete my entire career! 2012 Olympics Thru out 2022 world champ! I do this for real! The greatest!!!!!"
Hearn replied to Shields' tweets shortly after they were posted wishing the American luck for Saturday. "All I said was I wasn't sure this fight had VADA, great that it does. All the best for Saturday night champ."
Shields faces-off with Marshall at London's O2 Arena on Saturday night to settle a decade-long grudge which will ultimately crown an undisputed middleweight champion.