UK Boxing is back! And it is back with a mouth watering, all English Middleweight Clash between Liam 'Beefy' Smith and Chris Eubank Jr., live and exclusive on Sky Sports Box Office tonight. 
Boxing is notoriously quiet in the month of January, with fights few and far between. This has very much been the case the past few years, especially in the UK. You will always get a couple of fight nights here and there from around the world, but January 2023 has seen UK Boxing hit the ground running with this matchup (along with Artur Beterbiev Vs Anthony Yarde, January 28th in London). 
However, is this fight a PPV fight, considering Yarde Vs Beterbiev for three World Titles isn't? Let's delve into the matchup a bit deeper to find that out…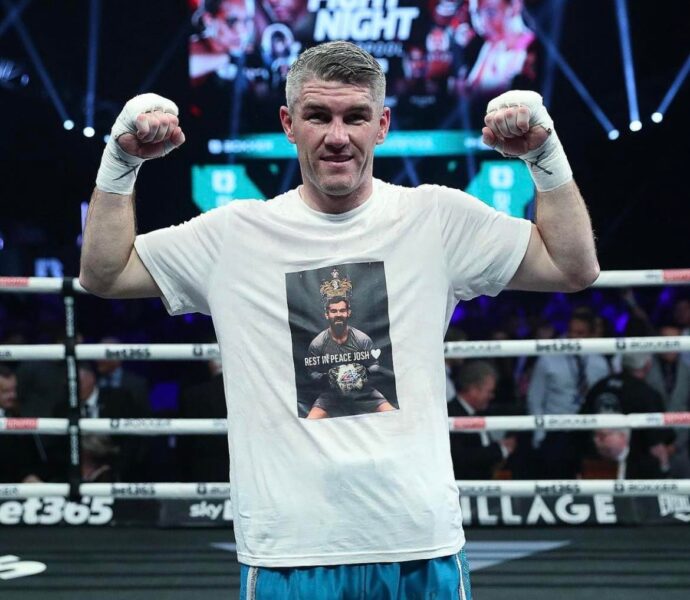 Liam Smith after his 4th Round Stoppage of Hassan Mwakinyo back in September 2023.
I feel it is important to acknowledge just how much Liam Smith has achieved in his boxing career. 1/4 of the Smith Brothers, 'El Beefy' has been a professional boxer for 15 years. In this time he has fought across two weight classes including Light Middleweight and Middleweight and won titles including British, Commonwealth and the WBO Light Middleweight World Title, held between 2015 – 2016. 
He has shared the ring with some formidable opponents, and none other than the great Saúl "Canelo" Álvarez in which he spent 11 rounds in the ring with him until that vicious body shot ended proceedings. Jamie Munguia, Jessie Vargas and Liam Williams are all notable mentions on his record (Points Defeat to Munguia, Victories over Jessie Vargas and Liam Williams X2).
Liam Smith seems to have continued to be in consistently good fights throughout the last few years of his career. He's incredibly durable, can take a punch and can dish them out all the same. He has shared the ring with top level opposition and can more than hold his own in the ring.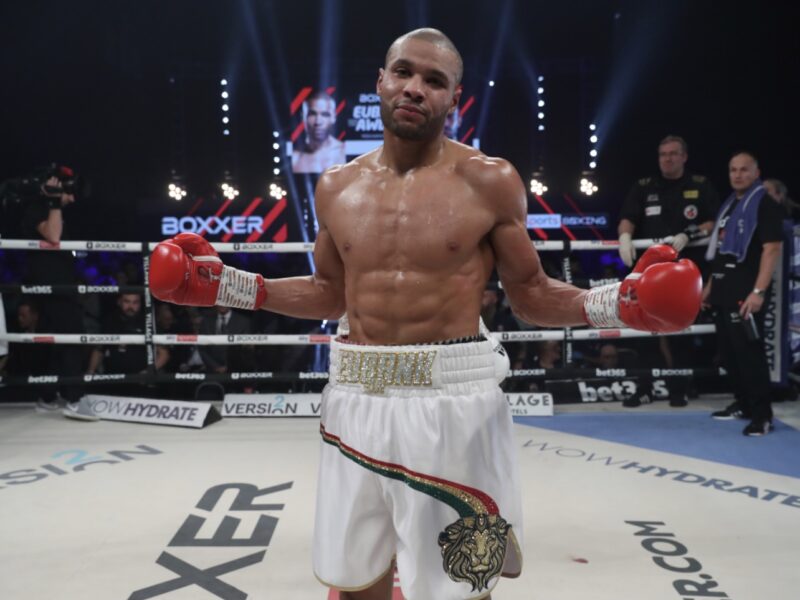 Chris Eubank Jr. has had a mixed career in my opinion. The son of acclaimed former World Champion Chris Eubank Sr., Jr. was always going to rise to the heights of the boxing world through the limelight of his Father, but it has to be said that he really has forged his own path in the world of Boxing, and is today one of the most recognisable names in British Boxing today. 
Chris Eubank Jr. has also mixed it with some top level opposition in the ring over the years, with notable wins coming against James DeGale, Arthur Abraham, Avni Yildirim and Liam Williams. However, when he has mixed it with British Elites including Billy Joe Saunders and George Groves, he has fallen short. And this is what is stumping me as to who will come out on top tonight; is Liam Smith up there with the likes of Billy Joe Saunders and George Groves, at this stage of his career?
This is very much a 50/50 fight, absolutely. Liam Smith will feel as though he still deserves to be at the top level of Boxing, whilst Chris Eubank will feel as though he hasn't nothing to prove by way of proving anything whatsoever.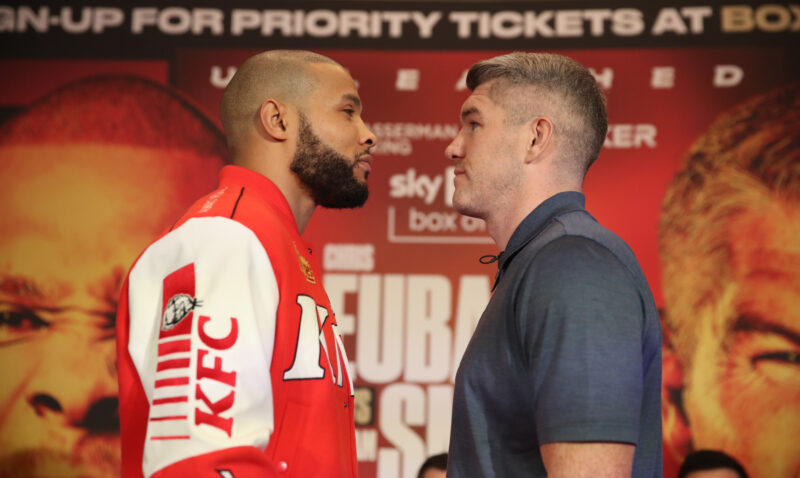 What could swing the fight?
Age can't be a factor here, considering Liam Smith is 34 and Chris Eubank Jr. is 33. I think because Beefy has grey hair, everyone sees him as 10 years older than Eubank! They're closer in age than most people think!
The occasion can't be a factor either. Both men have been in big fight nights across their careers, and both have been up against elite level opponents in their time. I feel both fighters will relish the challenge tonight. 

Underestimation? Perhaps. Chris Eubank Jr's swagger and bravado is clear to see, and I'm sure he will be going into this fight confident of a victory. But Liam Smith believes in himself and still packs a punch (as shown in the Liverpool Derby against Anthony Fowler back in 2021). 
Weight? Again, perhaps. I always felt as though Chris Eubank Jr. looked his strongest and most powerful at Super Middleweight, with victories coming over Renold Quinlan, Arthur Abraham, Avni Yildirim, JJ McDonagh and James DeGale, along with a close fight against George Groves in the World Boxing Super Series Semi Final. 
However, will the yo-yo weight loss/gain be a factor here, having dropped down to Light Middleweight to fight Connor Benn, only to return back up to Middleweight again? It's clear now that Liam Smith is comfortable at Middleweight, and has been for some time.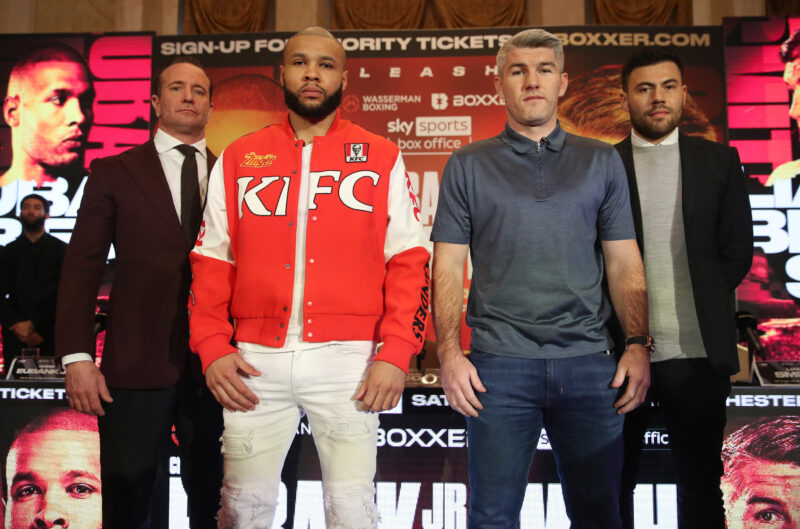 In the end, this fight is one thing; fun. It's a fun fight to watch and a fight to get excited about, which is something I haven't really done for a while, especially for an English matchup. But is it PPV worthy? With both fighters coming to the end of their careers and no World Title on the line, it would have been fantastic to see Sky/Boxxer place this fight on a Saturday Fight Night for the fans. However, both men need to be paid, so needs must. It will be interesting to see the PPV numbers. 
My prediction
I feel that Liam Smith has been in the game long enough now to know what to expect from Chris Eubank Jr. tonight. He will know that his new style with Roy Jones Jr. has become something of a slick and moving boxer, which I feel Liam Smith could jump onto. If Liam Smith turns this fight nasty, which we know he can, I feel Liam Smith will very much 'old man' Chris Eubank Jr., and not be fazed in the process. 
Plus, it has been nearly a year since Chris Eubank Jr. last thought, whereas Liam Smith last fought in September 2022. Could ring rust play a factor? Liam Smith will certainly hope so!
If I am being pushed, I am leaning to a Liam Smith points victory, in a close fought final three rounds where both men will go hell for leather.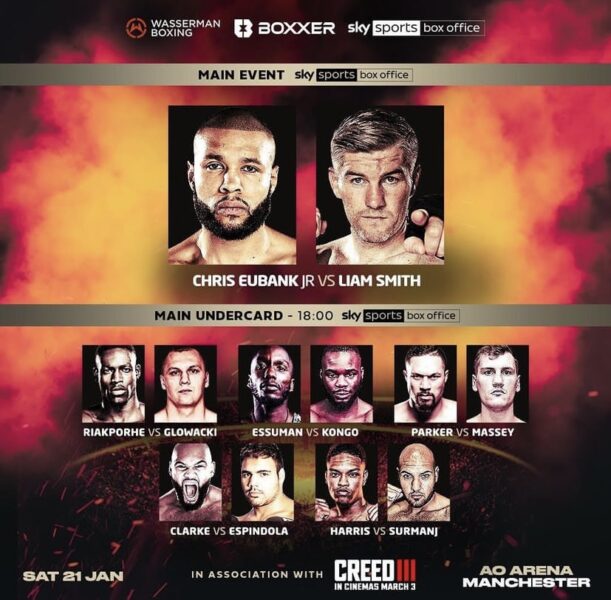 Undercard
Richard Riakporhe Vs Krzysztof Glowacki (Cruiserweight)
Joseph Parker Vs Jack Massey (Heavyweight)
Ekow Essuman Vs Chris Kongo (Welterweight)
Frazier Clarke Vs Kevin Espindola (Heavyweight)
Boxing; it's good to see you back, old friend.
Catch Liam Smith Vs Chris Eubank Jr. on Sky Sports Box Office tonight from 19:00, £19.95.