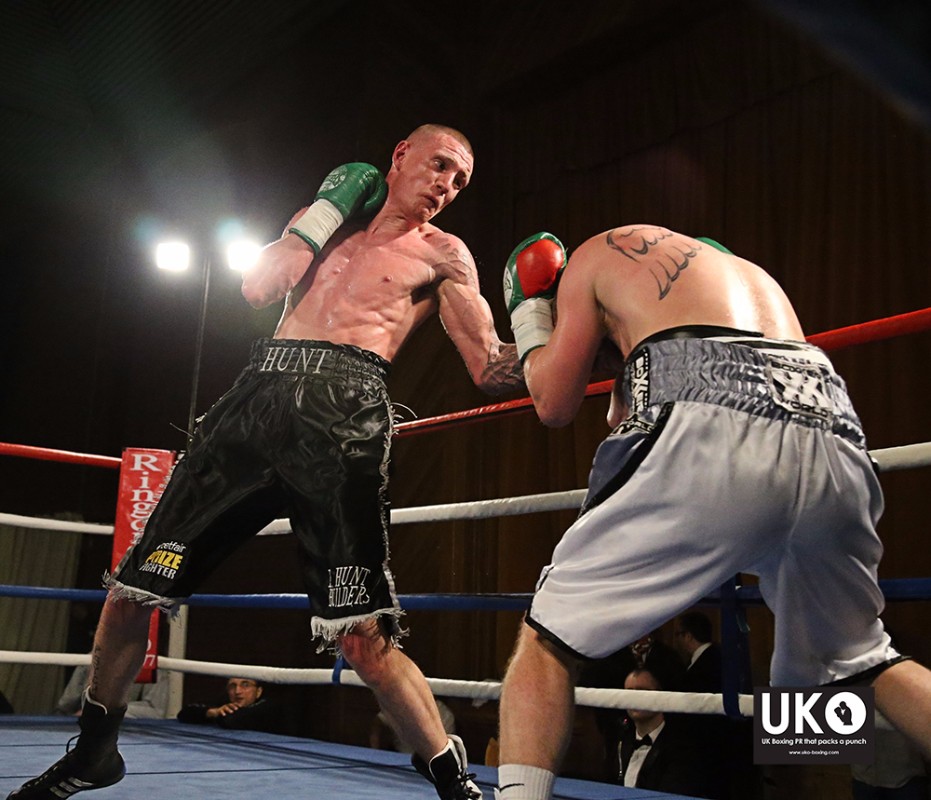 Stafford welterweight, Rob Hunt, is hoping titles are like buses.
The likeable boxer finally secured a first professional title in his last outing after two previously unsuccessful attempts.
Hunt lifted the British Bronze Masters is his last outing – a convincing points win over Liam Richards – and is now hoping to make it back to back title wins when he takes on Sullivan Mason for the vacant Midlands Area Welterweight Title on Saturday, 25th  April at Walsall Town Hall.
The 29 year –old has been has been granted an opportunity at the area crown after it was vacated by Stourbridge's Sam Eggington. Hunt is hopeful that, after finally getting his hands on a belt, he won't have to wait long for a second..
"I am expecting a tough test but you won't get any easy rides at this level," he said. "Mason is going to bring his best and I will do the same.
"I've worked hard for this and I am confident. If I thought I had no chance of winning, I wouldn't bother getting in there.
"He's a lot like me – a tall, tidy boxer who likes to work off the jab. That will be a change for me, rather than trying to pin down smaller opponents.
"If we get in close, I might well get the chance to use the variety of shots we have been working on in the gym. This fight could show how good I can be.
"I'm hoping these belts are like buses, after waiting ages for one, hopefully two will come along in quick succession!
"It's an honour to get my shot at the Midlands and I can't let this chance pass me by. I've been in pro boxing too long for that."
Tickets to see Hunt versus Mason are priced at £30 and £60 Ringside and are available from Walsall Town Hall Box Office on 0845 111 2900.
Rowley Regis light middleweight sensation, Jason Welborn, and Midlands Area Light Welterweight Champion, Luke Paddock, also feature alongside the likes of Stourbridge light middleweight, Steven Pearce, Wolverhampton welterweight Sid Bowater, Stoke light welterweight Josh McLaren, Welshpool light middleweight, Warren Sinden, Ludlow light middleweight, Craig Morris, and Burton light welterweight, Tom Shaw.