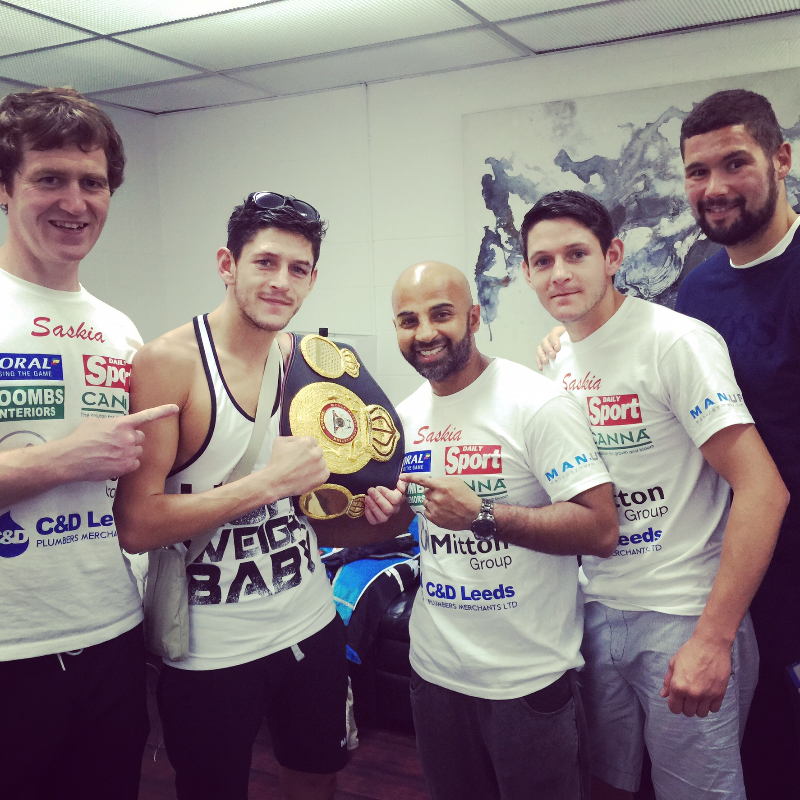 When Jamie McDonnell went to work on Dave Coldwell's pads moments before scalping the undefeated ledger of Japan's Tomoki Kameda, the Sheffield trainer knew the Doncaster fighter was up against it. A thousand miles away from home, training issues in the build up, and large betting underdog, McDonnell had it all to.  Coldwell had been placed in charge of McDonnell's corner following Dave Hulley's flying phobia but despite surrendering circumstances to the Japanese superstar, Coldwell was full of belief that they achieve their goal as long as McDonnell stuck to the plan.
"We had a plan going out there and it was the right plan but we knew we were going to overcome some nervy moments to get the job done," buzzed an ecstatic Coldwell. "There was the issue with the training situation which couldn't be helped and settling in Texas was difficult but I just had to keep Jamie's mind on the job because any slight distraction could've been disastrous for us. He kept his focus brilliantly throughout and his mind was firmly on Kameda and that was evident by the manner he finished the job on Saturday night."
McDonnell was well behind on the judges' scorecards at the halfway point following a disastrous start that included a heavy third round knockdown. He regrouped brilliantly and after composing himself, dominated the second half of the fight to take the narrowest of decisions as he scraped home by one point on all the officials cards. A memorable British boxing away day was solidified with the verdict and Coldwell believes that the last round was what won his man the fight.
"I told Jamie going into the final round that he needed it and did you see what he delivered in that last round?  That is what you call winning in the championship rounds. It took Jamie a little longer than expected to settle but that's because he was in there with a quality opponent who has had things pretty much his own way throughout his career. The knockdown caused no panic whatsoever for Jamie and he responded brilliantly to get up and continue with the plan. It was fantastic result for him considering how much effort he had put in and it was a brilliant night for British boxing."
On McDonnell's immediate future, Coldwell added, "There are options galore out there for Jamie both at home and abroad. He's made a major impression on American television and he's a British boxer who's done a serious job in the States. That doesn't happen often. A rematch with Kameda is definitely an option as the pair delivered a mini-classic and there's also a step up to super bantam where Jamie can definitely be added to the interesting mix that is currently going on there. Imagine how much that division would improve domestically with someone as Jamie being added to it. You have to admit that there's one or two fights that would certainly be entertaining. Jamie has earned the spotlight now and the big fights coming his way are fully deserved. This isn't the end of the Jamie McDonnell story."