Heavyweight contender Dillian Whyte has told Sky Sports that he will link-up with veteran American trainer Buddy McGirt in California for his next fight. Whyte is set to appear before the end of the year for the first time since his sixth-round knockout defeat to Tyson Fury at Wembley Stadium in April.
Whyte alluded to McGirt's previous experience on both sides of the ropes as part of the reasoning for the linkup as he looks to plot another route at world honours in the sport's premier division. "Buddy has been a two-time world champion, he fought a lot of good guys and has been in the corner of a lot of top guys as well.
"He's been around, had years and rounds of world title experience and I think that's why I need at this stage in my career, somebody who can make little tweaks and has a bit more experience in big fights."
Whyte also offered his opinion on a potential showdown between Fury and Anthony Joshua, two men he knows well having shared a ring with both as a professional. Fury declared on Monday that the fight was off the table due to Joshua's failure to return a signed contract before Fury's self-imposed deadline and that the WBC champion will now be looking for another opponent on December 3rd. "He [Fury] needs to chill out. Some of the ways he does negotiating business, it's all social media and shouting, screaming and calling people big dossers. I'm not an Anthony Joshua fan as well, I don't really like both of them.
"Let the fight happen, you want the fight to happen or you don't want the fight to happen. If you want the fight to happen be patient, there's a lot of money, a lot of things at stake so it will take time."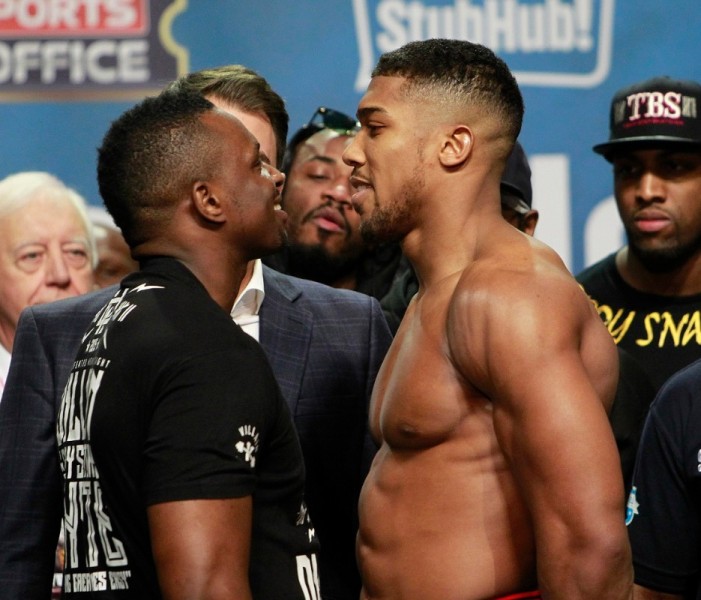 'The Body Snatcher' also expressed a desire for a rematch with Joshua if the Fury fight cannot be made for this year following his seventh-round defeat to the London 2012 gold medalist back in 2015. "If the Fury fight doesn't get made with him and Joshua, me and Joshua can fight in December if he wants. He's training for it, he's ready for it, he's willing to take Fury on so if that fight doesn't get made I'll step up and take the fight with Joshua."
Joshua has stated on multiple occasions that he hopes to take on his old adversary Whyte before his career is up, providing just one of many tasty potential all-British heavyweight showdowns with UK fighters dominating the top ten at world level.