Former IBF welterweight champion Kell Brook has teased a potential fight against fellow Brit Conor Benn.
Brook appeared alongside nutritionist Greg Marriott in a series of videos posted to the latter's Instagram on Monday.
The pair appear to be heading to an airport for, in the words of Marriott, "a little training camp."
A later video then tags in fellow welterweight Benn with Brook teasing "massive, massive news coming."
The pair engaged in a verbal spat on Twitter in recent weeks as Benn targets an opponent for his comeback in the Middle East this summer.
Benn accused Sheffield's Brook of avoiding a fight last year, saying Brook opted to retire instead of facing him in the ring.
The 26 year old also referenced an alleged sparring session which took place between the pair, though Brook later said Benn chose to cut the sparring session short.
Brook last appeared in a six-round stoppage victory over long-time rival Amir Khan last February.
The 36 year old announced his retirement from the sport three months later but now appears set to return to the ring.
Benn meanwhile has faced intense backlash in recent months following the news of two failed drug tests from last year.
The WBC recently reinstated the Essex man into their welterweight rankings after ruling his 'highly-elevated consumption of eggs' provided a reasonable explanation for the trace amounts of clomiphene in his system.
Benn supplied the sanctioning body with a 270-page dossier in December outlining his case but says the document did not mention eggs as a plausible reason for the test results.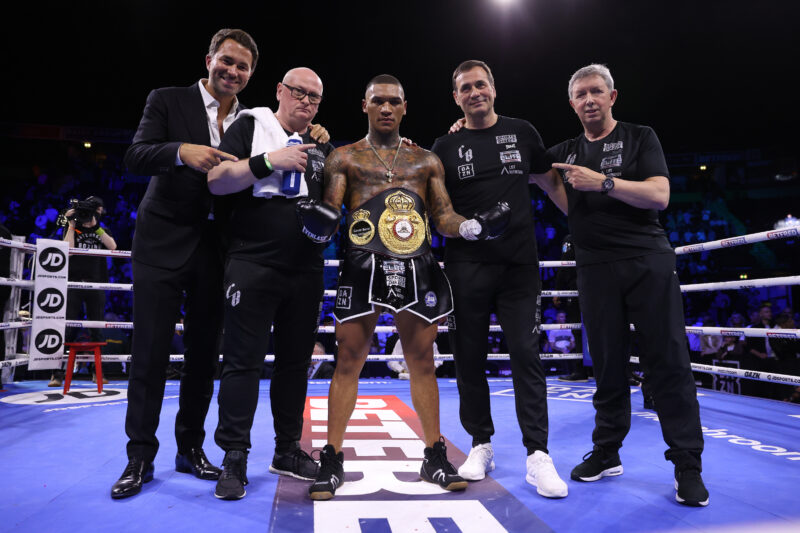 Instead, Benn says the VADA testing process involved severe flaws and irregularities.
The 26 year old is yet to supply the same dossier to the British Boxing Board of Control (BBBoC), with whom he was licensed at the time, and their approved drug testing agency UKAD.
General Secretary of the BBBoC Robert Smith says Benn will not fight on UK shores until the situation is resolved.
Featured image: Lawrence Lustig/BOXXER.