The main event began with Leigh Wood (27-3, 16 KOs) walking out wearing the sombrero that Mauricio Lara (26-3-1, 19 KOs) gifted him straight after his knockout loss in February. Wood had been using the sombrero as motivation through camp and had it placed on his gyms wall. This ringwalk certainly signified the comeback and the heart of Nottinghams Leigh Wood. This was further highlighted by Woods disciplined, focused and flawless performance compared against a flat Lara that simply couldn't get going throughout the fight. This resulted in Leigh Wood completely outclassing the dangerous Mexican Mauricio Lara.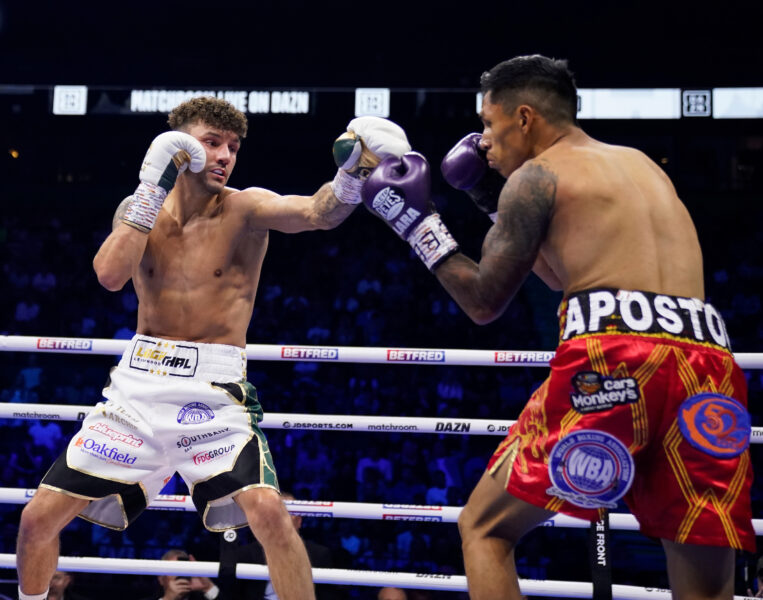 The first round was cagey with Wood moving tactfully around the ring and Lara shying from throwing shots. The second saw more drama as Lara was down from a well timed right uppercut. In the third and fourth, Lara picked up the pace slightly however never placed Wood in any sort of trouble. Lara fell to the canvas in the tenth due to unsteady legs and he appeared to be very fatigued throughout the second half of the fight. This fatigue could well be related to his poorly managed weight cut and lack of preparation in camp after winning the title three months ago. For the majority of the fight Lara seemed flat and could not go through the gears while Wood boxed smart and remained disciplined to cruise his way to regaining the WBA world featherweight title. Wood landed some notable right hands throughout the fight and effectively used his jab to keep Lara at bay.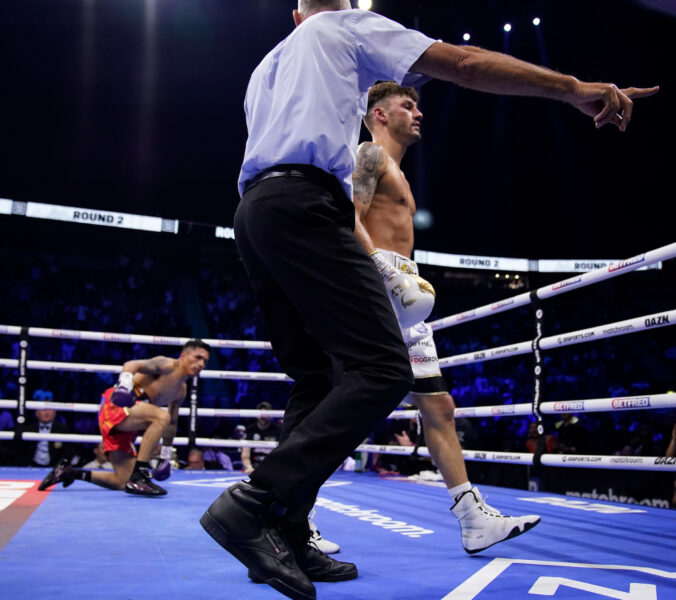 Leigh Woods grit and determination to come back and win the fight should be commended particularly against Mauricio Lara who he had been viciously stopped by and was even deemed a highly dangerous opponent to initially pick as a voluntary title defence. Wood is now likely to get his wish for a fight at the Nottingham Forest ground with discussed potential opponents including Josh Warrington (31-2-1, 8 KOs) and Luis Alberto Lopez (28-2, 16 KOs). Leigh Woods resume has built up spectacularly in his past few fights and he is now arguably the best fighter in the featherweight division. 
Undercard:
Aaron Bowen (2-0, 1 KO) kicked off Matchrooms card by winning his second professional bout on points against Aljaz Venko (5-4-1, 2 KOs).
The second fight of the night saw Campbell Hatton (12-0, 5 KOs) take on awkward southpaw Michal Bulik (6-3, 2 KOs). Bulik's unorthodox style allowed him to have some success earlier in the bout however Hatton picked up the pace toward the end of the fourth round and began to put pressure on Bulik and close the gap. Hatton rocked Bulik in the fifth with a left hand counter causing his legs to completely go and the referee to wave off the bout.
William Crolla (1-0, 0 KOs) picked up a points win against Joe Hardy (2-10, 0 KOs) in his professional debut. Crolla boxed well and showed variation however the fight brought slight controversy in the third round. Crolla seemingly slipped however referee Steve Gray classed this as a knockdown despite protest from William and his brother Anthony Crolla. 
Danny Ball (13-1-1, 6 KOs) won the vacant English welterweight title after dominating Jamie Robinson (15-6-2, 4 KOs). The contest was halted after Robinsons corner retired him between rounds eight and nine as they could no longer see a way of him winning the fight and wanted to avoid any further punishment.
Oldham's Aqib Fiaz (12-0, 1 KO) won closely on the cards against Costin Ion (10-4-2, 5 KOs) in his 12th professional bout. Fiaz was controlling the fight against a fairly dangerous Ion until the sixth round when he was dropped by a left hook. Fiaz seemed hurt initially but quickly rose to his feet and slowly but surely came through the adversity to edge the bout on points.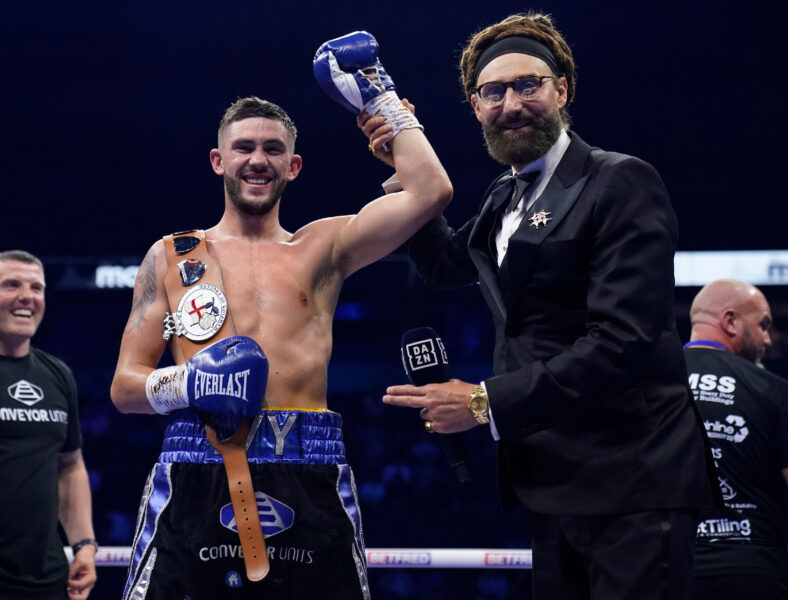 Terri Harper (14-1-1, 6 KOs) retained her WBA world title against Ivana Habazin (21-5, 7 KOs) in her first defence only a week after her previous opponent pulled out on the Taylor/Cameron undercard. The cleaner and more effective work came from Harper in a comfortable points win.
The co main event saw the highly skilled Jack Catterall (27-1, 13 KOs) take on a game Darragh Foley(22-5-1, 10 KOs).
Catterall established a stiff jab early in the fight and quickly highlighted that he was a level above Foley. A tough Foley held on throughout the fight despite been knocked down twice. Catterall won the fight on the scorecards by unanimous decision and looks ahead toward a deserved world title shot.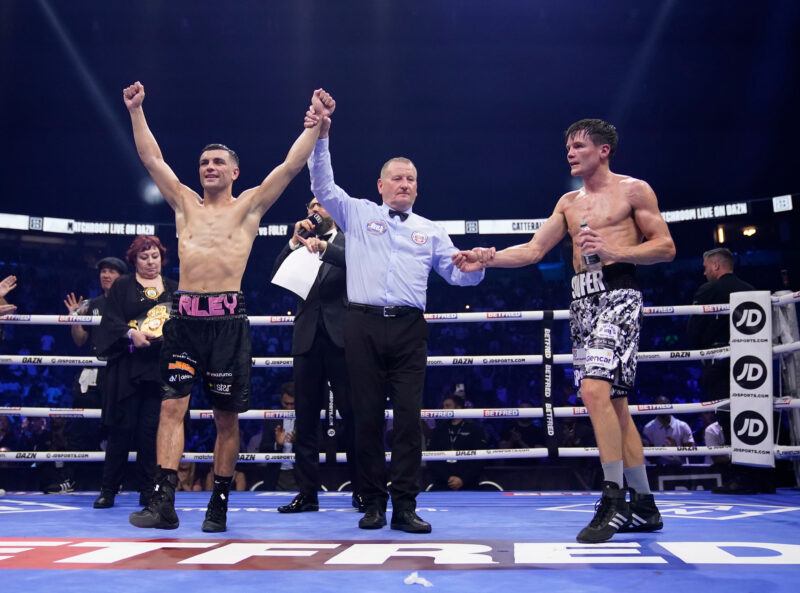 Featured image: Mark Robinson/Matchroom Boxing.