Featured image: Lawrence Lustig/BOXXER.
Polish heavyweight Kamil Sokolowski has been handed a three-year ban after failing a UK Anti-Doping (UKAD) test after his defeat to Frazer Clarke in November last year.
The test in question was taken on November 12th – a day after his fight with Clarke – but Sokolowski was not notified of the results until April 21st this year when he was handed a provisional suspension by UKAD.
Burton-on-Trent's Clarke picked up the fourth victory of his professional career against Sokolowski, winning all six rounds at the Manchester Arena.
The latter has only fought once since the fight, losing by unanimous decision to Dusan Veletic in Germany five months ago.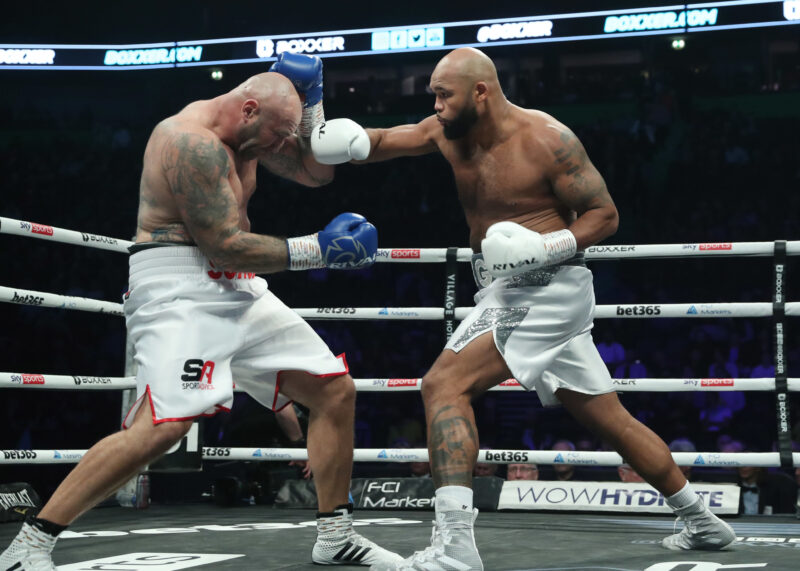 Ban reduced from four years to three after Sokolowski's accepts verdict
The 37-year-old maintained his innocence, claiming to have consumed a contaminated supplement but was nevertheless charged with 'the commission of Anti-Doping Rule Violations for the Presence and Use of Prohibited Substances' on 26th May.
UKAD have confirmed that Sokolowski's ban was reduced from four years to three after the heavyweight admitted the violations and opted to accept the ban rather than launching an appeal.
The ban began when Sokolowski was notified of the results in April this year and expires on April 20th 2026.