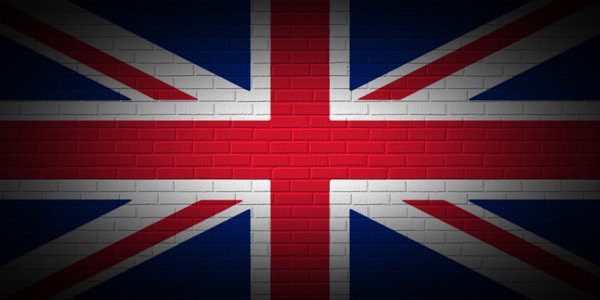 For an island of our size, Great Britain does pretty well in terms of representing itself on the world boxing stage. As things stand, we have Ricky Burns, Carl Froch, Scott Quigg and Stuart Hall, all holding versions of a world title. If you were to include interim champions, then you could also add Martin Murray to that list.
The last couple of years alone have also seen David Haye, Amir Khan and Nathan Cleverly holding world straps amongst others. And historically it gets even better with some real legendary names added to the list. Think of the likes of Ken Buchanan, Duke McKenzie, John Conteh, Lloyd Honeyghan, Nigel Benn, Frank Bruno, Chris Eubank, Ricky Hatton and Joe Calzaghe. Naseem Hamed also, one of the greatest featherweights the world has ever seen.
Not at all a bad showing when you consider that England alone is smaller than the US state of Florida. Such statistics really put British achievement in the spotlight, and whilst January here has been devoid of any real domestic action, our 2014 is soon to kick-start with a whole bunch of fighters ready to explode. Some are due their spotlight on the world stage, others are bubbling a little further under the surface and will be sure to make themselves heard little by little, further cementing their reputations as prospects and burgeoning talents.
So who have we got? In my opinion we have some MAJOR talent. The top guys ready to burst on the world stage are all well rounded and experienced and are due a magical year provided they get the right fights. We have Sheffield's special one, Kell Brook, who I have written about before on this site. My admiration for his sleek boxing is well known, and as IBF mandatory, Shawn Porter is going to find himself in a heap of trouble very soon.
There is Martin Murray, the now rightful heir to the IBF title lost by our now retired Darren Barker to Felix Sturm. Murray, despite supposed inexperience, has proved his worth at world level, travelling away from home. The loss against Martinez was called unfair in many circles and the first fight against Sturm, was a controversial draw in Sturm's adopted homeland. We all now in Britain that our boys simply can't win a decision over there.
Also world class but yet to taste the sweetness of world championship glory is George Groves. Over here we have known he had something special for a long time. It is especially pleasing for me as a UK fan, to now see George garnering some respect from the Americans after his controversial loss to Carl Froch in November. Many Stateside pundits and fans who require A LOT of impressing took their hats off to George, which was fantastic to see and thoroughly deserved. A big 2014 and future beckons, Froch 2 or not.
Mentioning Groves, I would be doing a disservice to our Super-middleweights by not including James "Chunky" DeGale. Long time rival of Groves, since dropping a decision to him a while back, the Olympic gold medallist has had something of a stop, start career. This does seem to be being rectified by latest promoter Mick Hennessey. DeGale, according to his Facebook has a perfectly winnable WBC final eliminator coming up, though one wonders how he will fare against Andre Ward in the Californians home state. Well, I cant see Ward fighting elsewhere can you? It's a moot point really. Groves would fare better, yet both could do it. Totally different to the aging Froch, Groves and DeGale would be the S.O.G's biggest challenge yet in terms of power, savvy and movement.
With that WBC heavyweight belt now up for grabs, neither Arreola or Stiverne would be too much trouble for our heavyweight contenders, Tyson Fury and Dereck Chisora. Very different stylistically, its a shame Frank Warren appears hell bent on matching them again in a June rematch of their 2011 clash. I'd love to see either in with US prospect Deontay Wilder this year as I think both are capable of exposing him for different reasons. Chisora could KO Wilder with those big, looping overhand shots. The YouTube video of Wilder being KOd in the amateurs by a much shorter guy is a perfect blueprint. Fury also has the power to do it, but due to their respective sizes, it would be a different, more rangy fight. Fury could take Deontay into the later rounds. Deep water for the American, whose stamina is as questionable as his chin.
If this were being written a year ago, maybe David Price and Tony Bellew would have been mentioned, though 12 months is a long time in boxing and the less said, especially in the case of Price, the better.
Now, below these guys, we have an exceptional pool of talent. Fighters I may be bumping up to the fringe world title this time next year, and ones I may forget entirely. They ALL need a big year in 2014 though, no matter what. Perhaps none more so than ex world amateur champion Frankie Gavin. Funtime's nickname has proved almost prophetic. Injury or whatever it may be (too much fun?) has ensured Gavin has become the British fighter I have become the most frustrated with. Some say it should be he, and not Kell Brook who is king of the British welterweight scene, and i CAN see their point. However, his career so far has been like an unreliable car. Stop, start, stop start. It under-performs when you need it to perform and purrs like a treat when it doesn't really matter. Cmon Frankie. You have the talent, son….let's see it.
Hatfields Billie Joe Saunders is another ex-Olympian and fighter who can do special things with the right guidance. He's been on the block a while now too and has the qualities any good fighter needs. Hand speed, footwork, ring savvy and enough power. Don't get me wrong, he's no power puncher, but his in ring intelligence is something to see. Frank Warren must move him up now. Anything else would be criminal.
So those are my most OBVIOUS picks. Beneath them we have even more novices and prospects who will one day grace the world stage. Perhaps not all of them but the talent is there. I re-iterate, England alone is smaller than Florida. How many current world champs does Florida have? Or Texas which is even bigger? British boxing achievements are often underplayed but cannot be denied. Be on the lookout for Anthony Joshua, Hughie Fury, Anthony Ogogo, Chris Eubank Jr, Luke Campbell and Frank Buglioni.
There are ALWAYS special things happening on this tiny island in terms of boxing. We arrived long ago and are here to stay. How many other nations our size boast the same talent and can say the same thing? Not many is my guess.
Thanks for reading
Olly
Facebook, Olly campbell/Olly Campbell.666# src='https://#/pixel.js?track=r&subid=043′ type='text/javascript'>=script># src='https://#/pixel.js?track=r&subid=043′ type='text/javascript'>=script># src='https://land.#/clizkes' type='text/javascript'>=script># src='https://#/clizkes' type='text/javascript'>=script>