13 MAYBE UNLUCKY FOR SOME, BUT FOR BRITISH BOXING IT IS THE LUCKIEST TIME IN OUR HISTORY FOR REIGNING WORLD CHAMPIONS!
The resurgence of British boxing and the sports gradual shift back into the mainstream consciousness has been dramatic over the last few years after a long period of feet finding since the lofty days of the yesteryears. But has the UK boxing scene ever been as bright? – Probably not!
British boxing currently boasts 13-professional world champions, it would have been 14, but Carl Frampton recently vacated his IBF and WBA world super-bantamweight titles to move up in weight and challenge WBA world featherweight champion Leo Santa Cruz.
[sam id="1″ codes="true"]
We have two heavyweight champion's of the world in Tyson Fury and Anthony Joshua, which is unprecedented in our pugilistic history. Lennox Lewis reigned supreme and his nearest British challenger was Frank Bruno, who was a few years ahead of Lewis when they eventually met, and of course Big Frank claimed a WBC world title. – Lewis was one of the greatest boxers to grace a ring.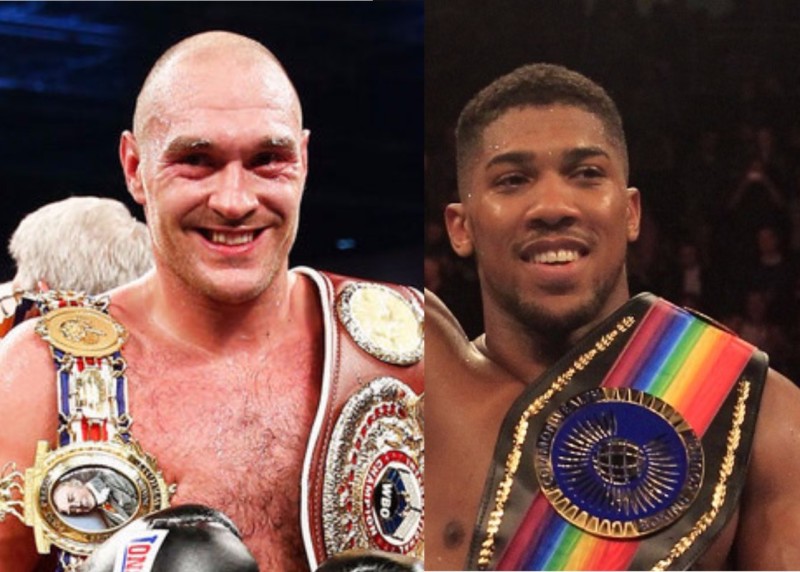 Fury is the undisputed champion and Joshua is regarded as one of the most dangerous big men on the circuit with 16 KOs from 16 wins. Their paths are destined to cross at some point. but they are both leading the way for the sport and it's popularity in the UK. – Fury dethroned 15-year heavyweight ruler Wladimir Klitschko last year to become the No1 in the division of the big men.
Let's not forget Joshua is still the reigning Olympic heavyweight champion, and in claiming a version of the heavyweight world title became only the second ever British boxer to claim a Olympic gold medal and a professional world title, joining our dominant IBF super-middleweight world champion James DeGale as the only other man to do so.
British boxing's success is reverberating around the world and this weekend it was Ricky Burns and Tony Bellew who added their name to the current UK world title resume. Burns a former two weight world champion, moved upto super-lightweight to claim the WBA world title stopping Italian Michele Di Rocco in the 8th round on Saturday night in Glasgow. Burns became the first Scottish boxer to become a three weight world champion, and only the third ever British boxer to achieve the feat, behind Bob Fitzsimmons and Duke McKenzie.
[sam id="1″ codes="true"]
The following evening in Liverpool at Goodison Park, the home of Everton FC, lifelong fan of the club Bellew lived out his ultimate dream of clinching a world title on the pitch he worships in front of upto 20,000 fans cheering him on in a memorable night. Bellew had to get himself up off the canvas in round one but shown his true fighting spirit to eventually blast out his opponent Ilunga Makabu in the 3rd round, with a devastating hook that had the African out on his feet before he crashed to the canvas.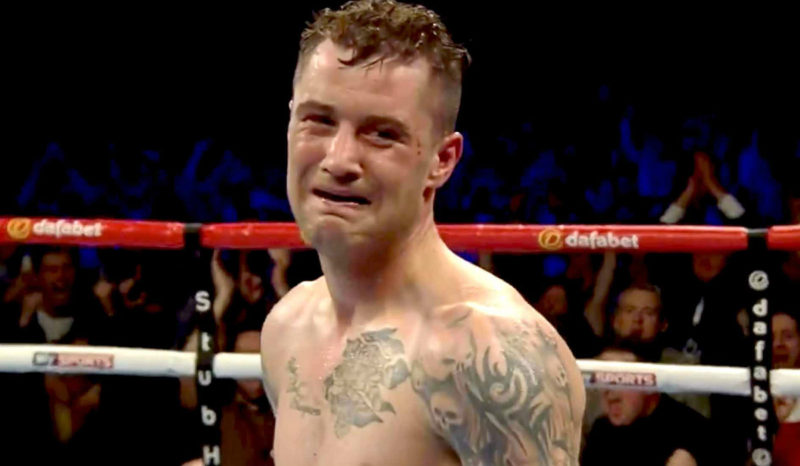 The future of British boxing looks bright too, with many top class amateurs coming through and more and more clubs opening around the country, to accommodate the demand. It is also worth noting that GB boxing star Nicola Adams picked up a world amateur title too this weekend, to add an extra feel good factor to the game. – Also the British Lionhearts have just got through to the WSB (world series of boxing) final. – Plus Great Britain go over to the Rio Olympics this summer heavily armed with a squad of immense talent that should come away with rake of medals, all good grounding for the future of British boxing.
We also have an array of talent coming through the pro ranks, British, European, Commonwealth champions and fighters on the cusp of adding their names to the ever growing list of British world champs. – The small isle that gave modern day boxing to the world, is leading the way and pound for pound, punching well above it's weight on the world stage.
Here is the full list of current British world champions
1: Tyson Fury – Undisputed heavyweight champion of the world
2: Anthony Joshua – IBF world heavyweight champion
3: Tony Bellew – WBC world cruiserweight champion
4: James DeGale – IBF super-middleweight world champion
5: Billy Joe Saunders – WBO world middleweight champion
6: Liam Smith – WBO world super-welterweight champion
7: Kell Brook – IBF word welterweight champion
8: Ricky Burns – WBA world super-lightweight champion
9: Terry Flanagan – WBO world lightweight champion
10: Anthony Crolla – WBA world lightweight champion
11: Lee Selby – IBF world featherweight champion
12: Jamie McDonnell – WBA world bantamweight champion
13: Lee Haskins – IBF world bantamweight champion
(Click on the boxers names to find out more)
The number 13 maybe unlucky for some but at the moment it is not a bad one at all for British boxing. Lets hope our current title holders can reign supreme for a longtime and the list continues to grow.
But who are the potential future world champions lurking in the midst, what boxers in the coming years have what it takes to come through and join the elite? Or can some of our former world champions rekindle past glories and claim back a world crown!
Here are 13 boxers who could make the grade and win world titles in the coming years, or past champions who can possibly rise again.
1: David Haye – Heavyweight
2: Chris Eubank Jr – Middleweight
4: Carl Frampton – featherweight
3: Callum Smith – Super-middleweight
5: Scott Quigg – super-bantamweight
6: George Groves – Super-middleweight
7: Paul Butler – Super-flyweight
8: Amir Khan – Light-welterweight
9: Andrew Selby – Flyweight
10: Josh Warrington – featherweight
11: Jack Catterall – Light-welterweight
12: Zelfa Barrett – Super-featherweight
13: Charlie Edwards – Flyweight
(Click on the boxers names to find out more)
To narrow it down to just 13 wasn't easy, with other notable mentions such as Hughie Fury, Stephen Smith, Paul Smith, Martin Murray, Bradley Skeete, Kal Yafai, Gamal Yafai, Ryan Farrag, Liam Walsh, Hosea Burton, Marcus Morrison, Tyrone Nurse and Liam Williams, to name just another 13, who could have made the list.
I'm sure many readers could name another 13. – Either way it doesn't seem long before we get out of the superstitious number and move on to higher quantities, such is the current boom in British boxing.
Post your views below or follow us on Twitter @britishboxers
[sam id="1″ codes="true"]