April 22, at the Liverpool Echo Arena, witness the next phase in the rise of The Spartan, Paul Economides, as he begins his pursuit of world glory.
Under the expert guidance of manager Dave Coldwell, and erstwhile trainer Steve Goodwin, the Chester-based super bantamweight is now on the lookout for international titles, and a potential rematch with Sean Davies, over the next fourteen months.
"I do want to be fighting for titles this year," stated The Spartan.
[sam id="1″ codes="true"]
"Whether it's a rematch with Davies (for the WBC International) or challenging for say the Commonwealth, or Inter-continental, or something similar. It has to be this year though and to then be challenging for a world title in around 14-16 months."
Opposing Davies was performed at short noticed, coming days after the Spartan had dismissed Elvis Guillen on points on Merseyside before suffering a unanimous decision reverse, in Birmingham.
"I'd love a fair, proper shot at Davies and that WBC title," Paul continued.
"I took that fight at short notice but I have trust in my manager, Dave Coldwell's, decisions, he's opened doors I've never had opened before and everything he's said he do, he's done."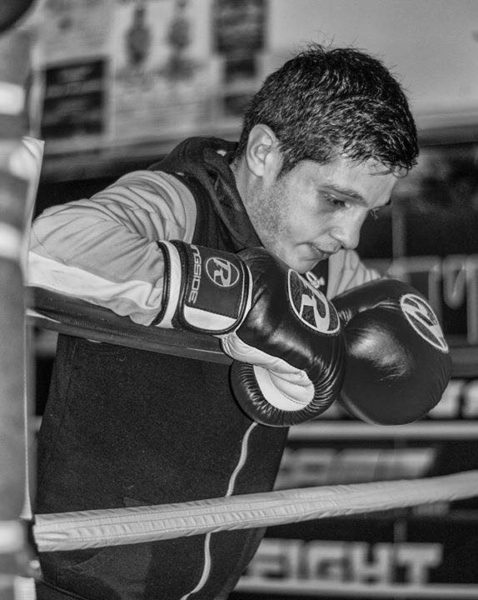 Now the fighter, described as being a front-footed, in-your-face, talented and exciting, is gunning for his fourth successive outing on an Eddie Hearn/Matchroom Boxing promotion, again on Merseyside, and Economides, who presently boasts a 20-6(4) record, who was brought up in Wales with Cypriot heritage, is preparing for the year of his life.
He added: "I'm never out of the (Chester Boxers) gym; I work there, and I train there.
"I've got great sparring with world calibre fighters in Jamie and Gavin McDonnell, among others, which is very competitive and I know I'll be a tricky, difficult fight for anyone and I'll continue to show that on April 22."
Paul will also now be sporting the 'White Ribbon' in future outings as support for The White Ribbon Campaign which champions men against domestic violence.
[sam id="1″ codes="true"]
He is also looking for national sponsorship to aid in his title chasing progression for which further information is available from [email protected].
Follow Paul Economides on Facebook and Twitter