Wasted potential carries with it a particular aroma. Acrid and nagging, it permeates the immediate surroundings like a virus and, in many cases, can never truly be removed. Without its existence, several fighters would endure shorter, less painful careers, but talent can be a mixed blessing, youthful success a curse.
Olympic gold medallist Audley Harrison famously never stopped believing – until he belatedly accepted a professional fate that, for most British boxers, would be considered none too shabby. David Price, who took bronze in the same super-heavyweight division eight years later, has a big decision to make following his fourth inside-schedule setback.
Lofty unpaid achievement forever convinces these athletes they can reach the mountain-top in the pro code, no matter how many slings and arrows are hurled in their direction; it fuels their belief that any flaw can be rectified – Harrison's reticence, Price's energy-sapping nerves. Most of us harbour that poignant sense of what might have been but for a prodigious sportsperson blessed with unique ability it is all the more profound.
"I cleared up domestically but I had and have bigger expectations so I wouldn't be happy if it ended like this."
Frankie Gavin's own scent of unfulfilled promise may well be the most pungent. Unlike his aforementioned peers, he never did win that Olympic medal – a portentous failure to make the required weight curtailed his trip to Beijing 2008 – but was Britain's first ever World Amateur champion and demonstrated a precocious skill-set rarely witnessed. His 23-3 (14) pro adventure has delivered British and Commonwealth championships, opportunities at European and world titles and, somewhat paradoxically, an unshakeable feeling of failure.
"I cleared up domestically but I had and have bigger expectations so I wouldn't be happy if it ended like this," he admits, as we talk on the phone. His baby daughter can be heard fussing in the background, a hint at the responsibilities he has beyond the sport.
"When I turned pro, it was a world title, definitely, that still is my expectation, but realistically my only chance of that is at 140lbs. I was at 140 initially, then I had a few domestic problems and when I come back I'd got 147 in my mind. I was sparring a lot of welterweights in the gym and I thought I could do it. At the very top you need that size advantage though. The main difference is, if you look at the weigh-ins, they were all a lot bigger than me; I couldn't believe the size of Young Mutley and he could do 140!
[sam id="1″ codes="true"]
"I made 132lbs as an amateur, doing things I never should have been doing, and I think I was scared of doing that again as a pro. Back then, I had nothing in mind except making weight, I'd do 12 rounds sparring in a sweatsuit. Every hour, every day, I was on and off the scales. I didn't wanna go back to that. I know if I wanna be the best I have to make sacrifices, but not that extreme. I was winning at welter, people were predicting I'd get blasted out in a round by Denton Vassell and when I beat him comfortably I thought, 'Bullshit, I don't need to make 140.'"
The Birmingham man's new chapter begins with either a match at 145lbs on the April 15 card topped by Matchroom promotional stablemate Ricky Burns aiming to unify two super-lightweight straps against fellow champ Julius Indongo, or a bout five pounds further south on May 13, potentially for a fringe belt. Now trained by Paul "Soggy" Counihan and the team at Eastside ABC, the ultimate goal is to, at long last, move down to the division that, Gavin has often been told, represents his only chance at moving beyond domestic level and emulating his marquee amateur accomplishment. But the 31-year-old gym owner has known this for as long as we have – his three pro defeats, to Leonard Bundu, Kell Brook and Sam Eggington, have each seen him bullied and overpowered by naturally bigger men.
As a father of three, Gavin's desire for the lucrative contests available at welterweight is understandable, and not needing to shed those extra seven pounds must have been appealing. Now, with eight years of ups and down in the rear-view mirror, Frankie is desperate to remove that cloying smell of underachievement.
Jon Pegg, Eggington's trainer against Gavin and now part of his new training squad, has long monitored the prodigy at close proximity, and concurs. "Before he fought Sam, we knew each other quite well, I'd help him out, sorted loads of sparring, even worked his corner a couple of times, including against Bundu," Pegg revealed.
"He wasn't fulfilling what he could, seeing him up close I knew how skilful he was but he wasn't doing as much as he could. You see him next to Sam or a huge lightweight like Jordan Cooke and you know he can get to light-welter, and any little advantage makes a difference. He was always having to battle against that little bit extra, giving away an awful lot of advantages. And having that extra seven pounds to play with meant he might not have to do quite as much in training, so he might not be as fit and strong as he could be. Bundu edged him, Brook is that good anyway but I think losing to Sam, who had no amateur career, convinced him that he needed every advantage. I honestly believe if he can get down to 140lbs properly he'll show something no one has seen before."
The names at that weight, Terence Crawford aside, are less renowned, but the opportunities easier to snare. By next month, Burns could hold two of the major four world super-lightweight titles and the general consensus is that the Scotsman, while still operating at an exalted level, has seen better days. Frankie is not suddenly going to become a puncher at his new home, but increased strength and endurance will only enhance and extend the effectiveness of his silky skills.
"When I boxed Sam, skill-wise he couldn't live with me but he had the size advantages and he did more to make weight," Frankie reflects. "Now we're on the same team, I've watched the way he trains, the strength work, it's a lot different. I was really sore this morning and I ain't been like that for ages, I'm feeling the benefits. 'Soggy' gets into you, he motivates you so you feel you could get through anything. I was dying today but I got through it and they made me do a fast ending too.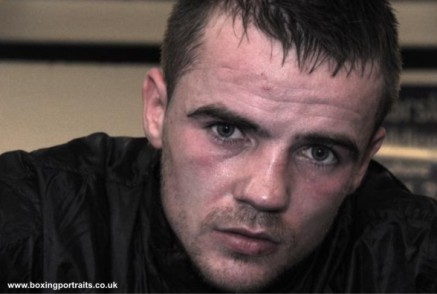 "I need to be a lot, lot stricter, with my training and diet. There are different ways to train, I've never really sat down and structured a camp like I am now. Jay Horrocks, he's done it all through uni, worked with different athletes, he's built a nutrition plan for me. Kerry Kayes is still on board but he's based in Manchester, so it's harder to have that day-to-day contact. Before, I didn't eat a lot in the day, I more or less starved, then I'd eat more at night; I'd eat well, but late. But I've got a more relaxed life now, I know what I'm doing. Training comes before my own gym, but in the past I was always up to something, nothing bad, but arranging things when I didn't have time."

"I've read things that made out like I'm an alcoholic, but I've never had a full pint in my life, I don't even like lager. It's probably the way I act, I act like a bit of a k***head sometimes, messing around, so people get the wrong impression."
Many have accused the fighter of taking his "Funtime" moniker – inspired by a penchant for elaborate pranks – to foolish extremes, enjoying a party lifestyle rather too much. A criminal conviction for affray, concerning a 2015 incident that occurred on holiday and also led to a short suspension from boxing, hardly dispels those allegations, yet he strenuously denies the wider inference.
"I go out when I'm not training," he tells me. "But no more or less than any other boxer. I've read things that made out like I'm an alcoholic, but I've never had a full pint in my life, I don't even like lager. It's probably the way I act, I act like a bit of a k***head sometimes, messing around, so people get the wrong impression."
[sam id="1″ codes="true"]
The boulevard of broken dreams is teeming with boxers, both bitter retirees bemoaning the current state of the game and veterans still clinging on for that one fight they hope will snatch immortality from the abyss of destiny denied. Frankie Gavin stands on the precipice and, despite what he may insist, he is surely scared to death. The pain inflicted by three punishing defeats cannot compare to the ache of knowing he will never do the one thing he was born for. He does not have to face that fact just yet, his story remains unfinished and the fear he denies may yet prove his greatest asset.
"This is my last real chance at a world title," he concedes. "I could beat Ricky Burns right now; he's a nice kid and I really like him but he's got something I want. I've still done things to be proud of, as an amateur and a pro and I'm trying not to think of any negatives."
It's easy for some observers to dismiss Gavin or even hope he continues to fall short – he has been afforded chances most of us can only dream of and a lack of dedication has been at least partly to blame for their being squandered. That said, Gavin's last stand holds a mirror up to our own fractured ambition. So for every football fan who once had a trial at a league team or the wannabe actors who now satisfy their interest by criticising those who live their dream, let us hope Gavin makes it to the summit, or at least, by giving it all he has this time, eradicates that stubborn odour of regret.
Follow Danny on Twitter – @DannyFlexen